32 Lip Balms That'll Save Your Dry, Chapped Lips
Pucker up.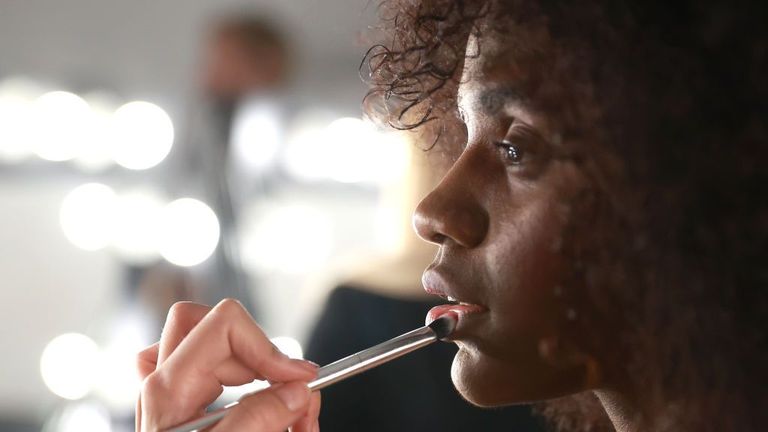 (Image credit: Vyacheslav Prokofyev)
By Alexis Gaskin , Julia Marzovilla published
When's the last time you got really, truly excited about a lip balm? Probably sometime in 2003, when you spent your birthday money on a glittery Limited Too stick or Maybelline Baby Lips (hey, still a classic!) that you immediately lost in your backpack at school the next day. Well, the world of lip balms has come a very long way since your middle school days. Today's formulas are now available tinted, stained, and plumping; long-lasting or quick-dry; cheap or pricey—basically, whatever it is that your lips, and your wallet, have been crying out for. there's bound to be one for you. Not to mention, the same hydrating ingredients you look for in skincare products have finally found their way into the lip category, thank goodness.
If you want truly kissable (and honestly, just comfortable) lips during the frigid winter months in 2022, you'll need a good formula that's made specifically to soften, hydrate, and even the texture of your lips. To make the journey a billion times easier, we searched the internet (and our own purses and medicine cabinets) for our absolute favorites, both classic and current. Here, we present to you the very best lip balms, treatments, stains, salves, and crayons you'll actually be excited to slather on each day.
But First, Lip Scrub
Before you start slathering, take a good hard look at the current state of your lips. Do they look dry, cracked, or otherwise not in the best shape? Then you'll probably need to keep a lip scrub handy to slough away any dead or dry skin before you apply your balm.
If you've ever applied a ton of lip balm only to feel like your lips are still as dry as the desert, it's probably because that dead skin was making it nearly impossible for all of those hydrating and good-for-you-ingredients to really seep in and get the job done.
Luckily, just like lip balms, the lip exfoliator market has boomed over the last few years. So much so that many of these exfoliators also have plenty of hydrating ingredients in them that will set the stage for comfortable, lipstick-ready lips all winter long. To help you make sense of it all, we editors scrolled through basically the entire internet to find the best ones.
Shop Marie Claire's Favorite Lip Scrubs:
Shop Marie Claire's Favorite Lip Balms:
Alexis Gaskin is a Freelance Beauty Writer for Marie Claire who can often be found painting her nails to match every outfit. She covers beauty, skincare, and fat fashion and will get distracted by any and all Halsey-related content or anything glittery.