I Tried to Get Kylie Jenner Lips
Plumpness, here I come.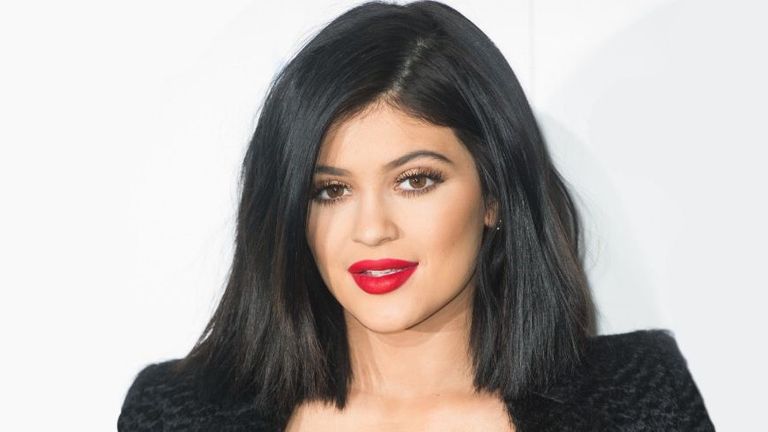 (Image credit: Getty)
For a while there, I was as perplexed by Kylie Jenner's XXL pout as the next girl. I didn't think a 17-year-old was getting lip injections, but by the same token, I couldn't chalk it up to coloring outside the lip line.
In an attempt to mimic them myself—because really, who *doesn't* want mega-plump lips?—I decided to try the technique the internet long thought she used: suction. It's actually a modern iteration of an age-old beauty ritual—ancient cultures in Egypt, Asia, and the Middle East used cupping therapy as an alternative medicine. Today, you can put it to use to get a Kylie-sized pout with Fullips, a plastic self-suction device that's become an Instagram movement of sorts—with Jenner leading the way, whether she realizes it or not. (See proof here.)
Because I love me a beauty experiment and like many, wouldn't mind a lift in the pout department, one day I decided to give myself a mid-morning lip plump and here's what happened:
Before
Depending on what you're going for, there are three types of fullips lip enhancers to choose from (all $19 each). There's the Large Round for overall lip fullness on the top and bottom lips; the Medium Oval for targetting larger areas of your lips (and is also good for women with smaller mouths or thin lips); and the Small Oval for targeting specific small areas. Because I'm a rookie, I simply went with the Large Round.
During
After lightly exfoliating and moisturizing my lips to prep per the instructions, I watched a few YouTube tutorials to study up. Once I gave it a go, I found it pretty intuitive, but it did take some getting used to. Once I got the hang of it, I tried it two different ways. For the first, I held the device up to my mouth, then sucked in at 10-15 second intervals. After, I tried the other technique—sucking in super-hard to the point that the device sat on my lips on its own. I left it on for about a minute, gave my lips a break, then tried it again.
I found that the latter approach gave me faster, more dramatic results, but also left me with more marks and redness above and below my lips. While it depends on your technique, you're likely to see results within a few minutes.
After
After my final round of suctioning, my lips were noticeably irritated, but as soon as some of the swelling went down, they looked super plumped-up without the inflammation. Here, you can see them natural and with red lipstick.
They stayed plump for about an hour, and then really started to go down—but nothing a few more rounds of, uh, sucking couldn't fix. While it was super easy and virtually painless, it's not something I plan to make a habit out of as it was slightly out of my comfort zone. But there's no denying—it works. And while fullips yields temporary results, it does claim that it can leave ones that are longer-lasting if you use it daily so as to "train," the lips. But please, pretty please, be gentle and safe as you don't want to cause any permanent damage.
fullips All Three Multi-Pack, $49.99; fullips.com.
You should also check out:
These Lipstick Shades Are Scientifically Proven to Get You What You Want
Are You Ready? Meet the Marie Claire 7-Day Lipstick Challenge
I'm the associate web editor at Marie Claire. I love to while away the hours at coffee shops, hunt for vintage clothes, and bask in the rough-and-tumble beauty of NYC. I firmly believe that solitude can be a luxury if you've got the right soundtrack—that being the Rolling Stones, of course.