The Biggest Skincare and Aesthetics Trends for 2023, According to Experts
Consumers are smarter, and brands are working harder.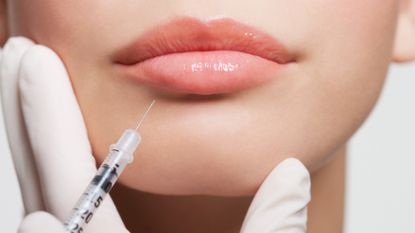 (Image credit: Getty )
Marie Claire Newsletter
Celebrity news, beauty, fashion advice, and fascinating features, delivered straight to your inbox!
Thank you for signing up to Marie Claire. You will receive a verification email shortly.
There was a problem. Please refresh the page and try again.
Rewind a few years, and skincare trends were basically made-up names for the same end result. There was glass skin, dolphin skin, jello skin, glazed donut skin—all of which essentially mean the same thing: A healthy, well-balanced, even-toned complexion. But in 2023, consumers are smarter, better educated on the basics, and demanding more from beauty products, treatments, and so-called "trends" across the aesthetics space. As such, brands and professionals have followed suit. Products have to be multitasking at a minimum and in-office treatments are taking a 360, holistic approach that factor in mental state, metabolism, and diet.
Getting on board with serums that pack in vitamins, peptides, antioxidants, and acids is an easy way to stay at the top of your skincare game—a quick purchase and you're good to go. But you're likely going to want to read up on other buzzy treatments, such as buccal fat removal or microcurrent-slash-radiofrequency devices, before jumping in the (board-certified) doctor's chair. To help guide you on your journey, and break down what you can expect to see over the next 12 months, top dermatologists and aestheticians are breaking down the biggest skincare trends for 2023.
Buccal Fat Removal
The most talked about trend this year isn't necessarily the "best." In fact, you should proceed with an abundance of caution when it comes to buccal fat removal—the results are permanent, and, according to a few pros, don't age too well. "As many of us know by now, buccal fat removal is a surgical procedure that removes the naturally-occuring fat between the cheekbones and jaw bones of the face, with the goal of accentuating one's cheekbones and facial structure, and minimizing an appearance of roundness or fullness," says Dr. Dendy Engelman, MD, FACMS, FAAD, board certified cosmetic dermatologist and Mohs surgeon at Shafer Clinic in New York City. "For patients with full or fat lower cheeks, buccal fat pad reduction can help contour the lower face, instantly making the patient look more structured and defined," adds Dr. David Shafer, MD, FACS Double Board Certified New York City Plastic Surgeon.
The caveat? Reducing fat in this area is permanent, and therefore might not be the best idea for you or your face shape. "Here's my stance on it: As we age, we naturally lose fat in our face and our faces become smaller. Removing your buccal fat pad is irreversible and although it makes your jawline look slimmer now, it does not age well," says board-certified dermatologist and founder of PillowTalkDerm Dr. Shereene Idriss. Sure, it can make you look more sculpted and defined in the short run, but it can end up aging your appearance years down the line. As always, consult with your board-certified dermatologist or plastic surgeon for personalized advice.
Skin Cycling
If you're on BeautyTok, you've heard of skin cycling, a term coined by board-certified dermatologist Dr. Whitney Bowe. It's not a new product (although she does have a great skincare line) or in-office treatment, but rather a recipe that tells you when to apply your products. "It's a skincare approach that involves applying products intermittently in a four-day cycle, leaving out some products on 'rest days,'" says Dr. Engelman. "Skin cycling encourages people to apply products strategically instead of piling them on top of each other, and is designed to yield significant results while preventing irritated skin by giving the skin time to recover from more active ingredients and exfoliants." It's ideal for those who run on the sensitive side or those who can't seem to get in a rhythm with their regiment.
Psychodermatology
If you've ever had the pleasure of living with a stress pimple, this next one won't come as a shocker: Stress impacts skin health. Now, brands are finally getting on board with that logic. "I have noticed an increased interest in the skin to mind relationship, otherwise called psychodermatology," notes Dr. Engelman. "This looks at how our mental health can directly affect our skin. I have seen psychodermatology emerging in the way we understand the relationship between mind and skin, and also being incorporated into skincare brands' product lines." A handful companies, such as Lilfox, are leaning into aromatherapy as a way to destress during skincare. Others, like Dr. Brandt, are using active ingredients like caffeine to fight the effects of stress on the skin.
Multi-Tasking Products
There was a period of time where single ingredient products were taking over. "We saw products with niacinamide, peptides, or ceramides in the name, as it was the key ingredient, or sometimes only ingredient, in the formula. It was beneficial for ingredient education; understanding the purpose of ingredients and what they do for your skin," says Dr. Idriss. "However, overtime our skincare routines became a million steps long as we were trying to include every ingredient possible to target our main skin concerns." Now, those simplistic (albeit still beneficial) products are taking a backseat in favor of multi-tasking, multi-ingredient blends that address a multitude of skin issues in a streamlined fashion. This is in part the ethos behind Dr. Idriss' own line, PillowtalkDerm. "I wanted a simplified, yet effective routine to target my main skin issue. Across the three products, they include an arsenal of pigment fighting ingredients including: kojic acid, alpha arbutin, licorice root, tranexamic acid, diglucosyl gallic acid, niacinamide, and vitamin c in the form of tetrahexyldecyl ascorbate."
Dr. Idriss' multi-tasking line, along with innovations from brands ranging from Lyma and Orpheus to Environ and BioEffect, has resulted in parred back routines across the board. "After years of being told that a 10+ step regimen was best, consumers are realizing that a more pared down approach can be more effective and is better suited for most skin types," points out celebrity facialist Fabricio Ormonde. "Consumers are more interested in multitasking skincare that is backed by science. With advancements in skin care technologies it is possible to have an extremely effective routine with fewer steps. I believe in an approach that is progressive rather than aggressive as it delivers better, long lasting results without damaging the skin."
Three-Dimensional Filler
Once upon a time, a doctor would take a syringe of Juvederm and use it to plump up any area that needed a little extra love. But the industry has come a long way and doctors are now taking a 360, personalized approach on the filler front, which is in large part thanks to innovation in the space. "Outside of the US, there are over 400 hyaluronic acid fillers," points out board-certified dermatologist Dr. Elizabeth Houshmand. "These fillers are often unique and used for specific areas of the face, for example tear troughs and jawline. In the US, we are seeing these products coming over. It's about customization, rather than using a multipurpose syringe for all areas of the face." Every filler has specific properties, such as viscosity and durability, that make them appropriate, or not appropriate, for certain areas of the skin.
One specific filler you can expect to hear a lot about this year is something called Volux. "Juvederm Volux is the newest FDA approved dermal filler and the first hyaluronic acid based filler FDA approved for jawline augmentation," explains Dr. Shafer. "Good candidates are those looking to enhance their jawline and add structure to their lower face." He explains that Volux, along with Voluma, will likely take over when it comes to building structure, while OG fillers like Juvederm Ultra and Vollure will be the go-to for smoothing the skin.
Quick Contouring
Face and body contouring procedures aren't new per se, but there are new technologies in the space that prioritize speed and downtime. "Surgical treatments are as popular as ever and combined with new plasma technology, we are able to achieve even better results with liposuction and body contouring," says Dr. Shafer. For example, there's a new plasma innovation called Renuvion that you're going to be hearing more and more about. "It's a new energy based treatment that can be applied externally or more commonly internally during a liposuction procedure to enhance skin tightness. This is good for patients who are not quite ready for a full on facelift, but want to push the envelope in terms of skin tightening technology." The minimally invasive procedure is typically used to sculpt the jawline or neck and takes a grand total of one hour.
EmSculpt, specifically EmSculpt Neo, is also experiencing an uptick. "Patients love that the combination of radio frequency and high-intensity focused electromagnetic energy visibly slim and tone the body in 30-minute sessions," says Dr. Dendy. "It saves them time and energy, with incredible results."
Combination Therapy Treatments
"Combining technologies and aesthetic modalities in a single treatment is something I've always believed in," says Ormonde. "I currently combine radiofrequency with microcurrent and LED light therapy to address skin tightening, muscle tone, and collagen stimulation in a single treatment." The multi-tool approach lends itself to more dramatic results. "Clients leave looking more lifted and sculpted and the results improve over the course of a few weeks."
Board-certified dermatologist at Russak Dermatology in New York City Dr. Amanda Doyle also recommends multi-modality treatments, specifically microneedling with radiofrequency, for patients looking to even out tone and texture. "The radiofrequency heats the tissue for skin tightening and the microneedling component improves skin texture, scarring and fine lines and wrinkles," says Dr. Doyle. "It can be done on the face or most areas of the body to improve texture and crepey skin."
Holistic Approaches
Skincare is no longer just about the physical skincare. Doctors and companies are looking at the whole picture and taking an inside-out approach. For Dr. Shafer and his team, that means looking at a patient's metabolic function with a fine tooth comb. "The importance of metabolism cannot be overstated. The metabolic approach to anti aging and rejuvenation is the hottest topic of the year. Patients need a consultation, blood work, and body analysis and then a customized treatment focused on anti-aging, sexual health, weight loss, or overall wellbeing," he explains. While this will look different for everyone, maximizing metabolic function can have an impact on hair growth, skin plumpness, and overall health.
In a similar vein, you can also expect to see a spike in supplements. "An effective skincare routine that addresses your specific needs is essential, but the addition of skin-specific oral supplements can amplify the results," says Ormonde, who has a background in integrated nutrition. "I am always recommending a full body wellness approach to skincare by supplying skin with beneficial vitamins and nutrients from within." That said, you want to ensure you're using supplements that are vetted and proven to be safe, such as Pure-Encapsulations, Metagenics and Premier Research Lab.
Mesotherapy
According to Dr. Houshmand, we'll see a rise in something called Mesotherapy, which is already being widely used in France, Japan, and Korea. This year, she says we can expect a specific product (it's still hush-hush) to make its way to stateside. So, what is Mesotherapy, exactly? "It's a technique used to rejuvenate the skin by means of a transdermal injection of a multivitamin solution and natural plant extracts that are thought to improve the signs of skin aging," she explains. The most interesting part about it, is that Mesotherapy is extremely customizable—it just depends on what type of solution your doctor injects into the skin or scalp. "There are many different actives injected depending on what issue is being treated, so it can be used for fat reduction, pigment, hair loss, wrinkles, or pore size. It's very specific to the goal."
Hair Health
Chock it up to Covid hair loss or the fact that the beauty community is simply more open talking about the topic, but it's impossible to deny that there is a massive hike in products and brands focusing and restoring hair growth. Want me to name a few? Michiru, K18, Olaplex, Vegamour, Revitalsh—I can go on. But people don't want to start and stop their hair restoration at home, they're going the extra mile. "More and more of my patients are coming in for early interventions for hair thinning, hair loss, and overall hair growth," says Dr. Houshmand. "I am seeing less use of extensions and wigs. Both men and women want to prevent their own hair loss and optimize growth."
Thankfully, the options are plentiful. In addition to topicals like Minoxidil and Rogaine, people can get PRP (platelet rich plasma) injections or AnteAGE hair restoration, which is comparable to a super-charged version of PRP that leverages growth factors. There are also trials underway for Exosomes. "These are different from PRP and different from stem cells," says Dr. Houshmand. "Exosomes are nanoparticles that have protein, DNA, and RNA from the originating cells and have a powerful role in regenerative medicine by facilitating healing and repair processes. When applied or injected to patients experiencing early signs of alopecia and hair loss, exosomes can stimulate the hair follicles, prevent further hair loss and stimulate hair regrowth as long as the hair follicle is present." There's still research to be done and Exosomes are not FDA approved (yet), but it's a treatment to keep in mind.
Softer Looking Lips
You do you, but it's worth saying that overfilled lips are on their way out. "The very large lip look without definition is gone. Patients have been dissolving their filler to start with a clean slate and want more definition, not necessarily volume," says Dr. Houshmand. "Lip flips are quite popular as are lighter fillers with properties that give the lip a very hydrated look. 2023 in general is the year of enhancing natural features and lips are part of this aesthetic."
Barrier Strength
This isn't necessarily a trend—it's more like a grand awakening that's here to stay. "The age of over-exfoliation is finally over and the pendulum has swung. People are becoming aware of the importance of maintaining your skin barrier," points out Dr. Idriss. "Hence, moisturizing trends like slugging, moisture sandwiches, and skin flooding are taking over SkinTok. A healthy skin barrier is the goal for every skin type, but especially dehydrated and dry skin."
This doesn't mean you should toss all of your exfoliators to the side. Just focus on hydration. "This involves applying skincare to give the skin an ultra-hydrated, dewy, smooth appearance akin to a glazed donut," says Dr. Doyle. Not sure where to start? Check out our favorite moisturizers and hydrating serums.
Meet the Experts
Dr. Dendy Engelman is a board certified dermatologic surgeon at Shafer Clinic Fifth Avenue(opens in new tab). Dr. Engelman attended Wofford College in South Carolina and was inducted into Phi Beta Kappa and graduated summa cum laude with honors with a double major in psychology and French. She also played on Wofford's varsity volleyball team. Dr. Engelman earned the Presidential Scholar award while a medical student at the Medical University of South Carolina. She was also awarded the Humanism in Medicine Scholarship primarily for establishing and running a free medical care clinic in Charleston and in Haiti where she continues to serve on an annual mission with her family. Following medical school, Dr. Engelman completed her internship in Internal Medicine at the Mount Sinai Medical Center in Manhattan. In addition to a dermatology residency at the Medical University of South Carolina, Dr. Engelman completed a one-year fellowship in Mohs and dermatologic surgery, lasers, liposuction and vein treatments. She also has extensive training and experience in cosmetic dermatology - including neurotoxins, injectable fillers, and chemical peels. Most recently, Dr. Engelman was appointed Director of Dermatologic Surgery at New York Medical College where she oversees the training of future Mohs surgeons and dermatologists. She is a fellow of the American Academy of Dermatology, American Society of Dermatologic Surgery and American College of Mohs Surgery.
Dr. Shafer's surgical training began at the Arizona Burn Center in Phoenix, Arizona. His research in wound healing and surgical techniques earned international attention and contributed to the scientific literature and his refined approach to patient healing today. Working with burn patients with complex wounds, Dr. Shafer perfected high-tech reconstructive techniques such as tissue engineering and tissue grafting, which translate in a positive way to modern aesthetic surgery. As a graduating Chief Resident, Dr. Shafer was honored with all three possible awards including "Intern of the Year," "Rick Weimar Ambassador of Medial Ethics," and the "Harry W. Hale Jr. Surgery Award for Outstanding Surgeon."
Dr. Shafer continued his training in plastic surgery at Mayo Clinic, which is consistently ranked as best in class for hospitals and surgical training. The international draw of this world-renowned medical center introduced Dr. Shafer to patients from the Middle East to South America to Asia. Dr. Shafer has travelled to Hanoi, Vietnam to participate in the Global Health Organization's project to repair cleft lips and palates. Dr. Shafer's office features many photographs of children he treated in Vietnam with their delighted parents.
Dr. Elizabeth Bahar Houshmand is a double board certified dermatologist specializing in cutaneous laser surgery and the dermatologic care of patients with a special interest in Cosmetic Dermatology, Laser Medicine, Acne, Hair Loss, and Melasma. Dr. Houshmand's completed her undergraduate degree as a Presidential Honors scholar from New York University and graduated medical school with prestigious clinical distinction honors. She completed an Internal Medicine Residency at Georgetown University Hospital and is Board Certified in both Internal Medicine and Dermatology. She completed her Dermatology Residency at Wright State University and served as chief resident. Dr. Houshmand received several prestigious scholarships through the WDS and ASDS has trained with pioneers in the field of cosmetic skin treatments and dermatologic surgery. She was selected by the AAD as one of three dermatology resident recipients of the prestigious AAD International Grant. She is an international speaker, trainer, author, and medical news correspondent and an internationally recognized leader in cosmetic dermatology. This varied educational background and training brings Dr. Houshmand's wealth of knowledge on the newest and latest treatments in medical, surgical, and cosmetic dermatology to her patients. Dr. Houshmand is fluent in English, Spanish and Farsii and enjoys utilizing her skills in providing optimal care for her patients of many diverse backgrounds, believing that being able to connect with them on a personal level allows her to create a strong, trusting relationship with her patients and provide them with optimal care.
Amanda Doyle, M.D., FAAD, is a Board Certified Dermatologist, Fellow of the American Academy of Dermatology and active member of The Women's Dermatologic Society. Dr. Doyle has received numerous honors and awards for her clinical excellence and research contributions to the field of dermatology. Having worked together with Dr. Russak at Russak Dermatology Clinic for the past several years, they share the same philosophy of providing top­-level care to patients, bringing you only the very best in both medical and aesthetic dermatology. Dr. Doyle serves as faculty at Mount Sinai Hospital, where she teaches dermatology residents and medical students. She graduated summa cum laude from the University of Rochester and completed her dermatology residency at SUNY Downstate Medical Center, where she scored in the top 98th percentile, amongst the highest in the country, on the National Board Exam. During her time there, she was awarded the William Montagna Award for Excellence in Dermatological Research for her novel work on acne while working under the mentorship of acne expert, Dr. Alan Shalita. Dr. Doyle's research on acne and aesthetic medicine has been presented in several conferences across the country. Dr. Doyle specializes in overall facial and skin rejuvenation, and provides personalized, refreshed, natural results. Her multi-modality approach often entails in-office procedures in combination with at-home skin care. Having studied art and design in Paris, Dr. Doyle hails from a unique background in her aesthetic work, incorporating injectables such as fillers and neuromodulators such as Botox® and Dysport®, laser treatments, micro needling, platelet rich plasma therapy and skin tightening/contouring devices to help patients achieve their goals. In addition to her mastery of skin rejuvenation, Dr. Doyle has excellent bedside manner and genuinely cares for her patients, being one of the top-rated doctors on Charlotte's Book and ZocDoc. Dr. Doyle often serves as a consultant for media outlets such as New York Magazine, Health, Shape, and Self magazines and she is frequently called upon by top aesthetic companies for her expertise. Dr. Doyle has been chosen to teach her injectable and skin tightening/contouring techniques to other physicians across the country. She serves as a principal investigator for ongoing studies with Ultherapy®, the only FDA-cleared, non-invasive procedure that lifts and tightens the skin. Dr. Doyle continually strives to advance her techniques to provide her patients with the highest level of care.
Shereene Idriss, M.D. is a board-certified dermatologist and an expert in facial rejuvenation, as well as minimally invasive body contouring. After graduating magna cum laude from the seven-year Medical Honors Program at The George Washington University, Dr. Idriss completed a research fellowship at Harvard University, and finalized her dermatology training at Tufts Medical Center in Boston before relocating to New York City. In a world amped up on filters, Dr Idriss embraces spotlighting her patients' unique facial features rather than morphing them into someone else. With this philosophy in mind, she has developed and practices a multi-dimensional approach that addresses the major issues associated with aging: volume displacement (i.e. sagging), skin discoloration, loss of inherent elasticity and textural changes (including wrinkles). She emphasizes understanding the overall needs of her patients and how they feel and perceive themselves inside and out; this allows her to better understand where they are coming from, what they truly want and which procedures will work best for them. She strives to combine a strong doctor-patient connection with her medical expertise, experience with lasers and other energy devices, and artistic skills to achieve the best possible aesthetic results and patient care. Dr. Idriss is currently a Clinical Instructor in Dermatology at the Icahn School of Medicine at Mount Sinai and before that she was a Clinical Assistant Professor of Dermatology at NYU. Dr. Idriss is also a fellow of the American Academy of Dermatology, the American Society for Dermatologic Surgery, the Dermatologic Society of Greater New York, and the Women's Dermatologic Society. She has published several research papers including award-winning publications on the evolution of dermatology in the digital age, which have set the foundation of her #PillowtalkDerm series on YouTube and Instagram
Fabricio Ormonde is a New York Licensed Medical Aesthetician and Holistic Health Counselor who is passionate about the connection between skin care and health as well as helping others look and feel their best using his special training and skills. After working in Brazil as a physical therapist, he came to New York City where he studied at the Institute for Integrative Nutrition to become a Certified Holistic Health Counselor. He graduated with honors and is additionally certified through Columbia University's Teachers College. He later completed his Aesthetics training and became a Licensed Aesthetician. Given his background, Fabricio is an Aesthetician and Skincare Expert uniquely qualified to support his clients in achieving beautiful, glowing skin. He specializes in Skin Rejuvenation. He transforms his clients' skin through Corrective Skin Treatments with a mix of Microcurrent, Ultrasound, Oxygen Infusion, Microdermabrasion, Radio Frequency, , Chemical Peels, Environ DF Machine, Clinical Skincare products and Cosmeceuticals, Nutraceutical Supplements and a Healthy Diet. He always researches and keeps ahead of all the latest treatments, techniques and products and enjoys combining his passion for health and beauty. Fabricio has worked with top Physicians, Dermatologists and Plastic Surgeons in New York City. In 2019 he opened his own practice in New York City in the heart of Chelsea.
Celebrity news, beauty, fashion advice, and fascinating features, delivered straight to your inbox!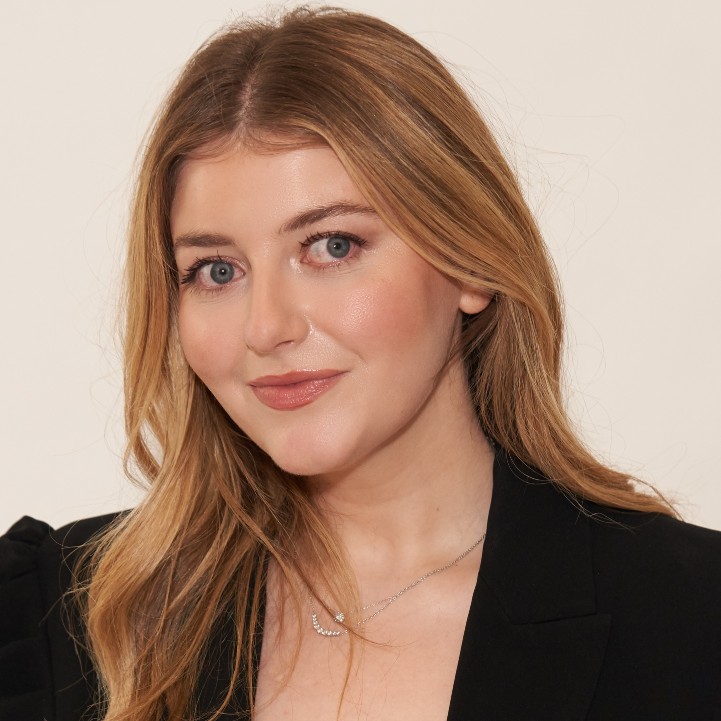 Samantha Holender is the Beauty Editor at Marie Claire, where she reports on the best new launches, dives into the science behind skincare, and keeps up with the latest trends in the beauty space. She has previously written for Us Weekly, Popsugar, Makeup.com, Skincare.com, and Philadelphia Wedding. Follow her on Instagram @samholender.