These New Color-Changing Sailor Moon Lipsticks Are Pure Design Genius
They look like tiny little pens!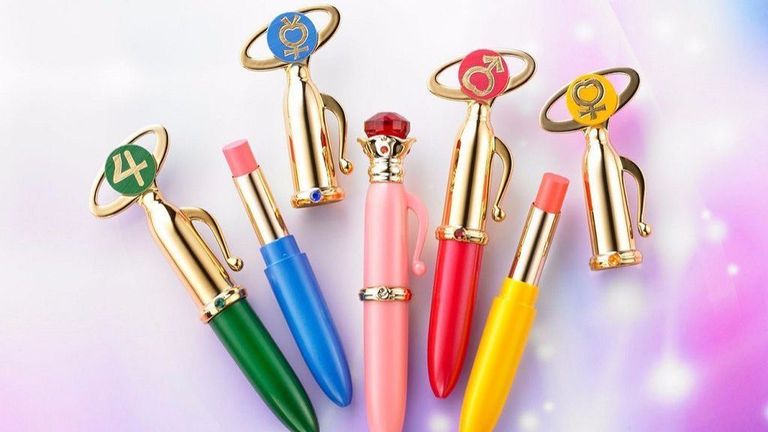 (Image credit: archives)
Proving that Sailor Moon is the beauty gift that keeps on giving, Japanese brand Creer Beaute—the same company that brought us that over-the-top Sailor Moon eyeshadow compact—has introduced the Sailor Moon Moisture Rouge collection: five lipsticks that change color depending on your pH level.
The lip colors wear more like a balm than a lipstick, with a hydrating glossy finish thanks to ingredients like hyaluronic acid and macadamia seed oil. But let's be real, it's the packaging that really sells them.
Each lippie looks like a small pen, and the top of each cap is emblazoned with an emblem that represents the Sailor Moon character the shade was inspired by.
RELATED STORY
The lipsticks aren't available for sale in the U.S. just yet, but we can hope. In the meantime, you might just have to wait it out by binge-watching every season of the TV series on Hulu.
We're nominated for a Webby Award—but we need your vote to win! Vote for the Women and Guns project here.