Editors handpick every product that we feature. We may earn commission from the links on this page.
Greasy Hair Hacks: 9 Hairstyles That Just Look Better That Way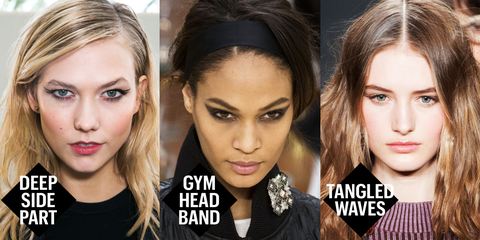 This may or may not be news to you, but hairstylists like it dirty. (It being your hair, you saucy little minx.) While there's something to be said for squeaky clean, aromatic, and you-can-run-a-brush-through-it clean hair, we prefer ours a little greased up. And thankfully, the cool-girl hairstyles of this season practically demand it. From messy waves to edgy slicks, these looks are reason enough not to bother with a shower.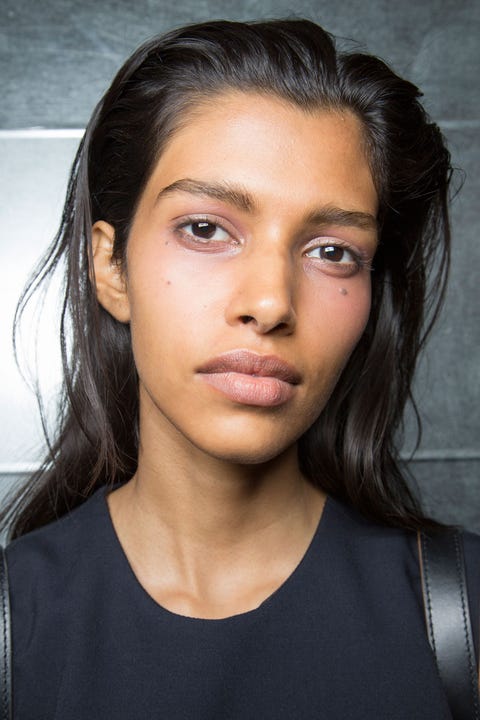 Perfect if you love the slicked-back feel, but don't want to commit to a just-out-of-the-shower look. Rake your couple-day-old hair back and set with a mix of Oribe Curl Mousse and TIGI Bed Head After Party cream, which is what hairstylist Paul Hanlon used backstage at Narciso Rodriguez Spring 2016.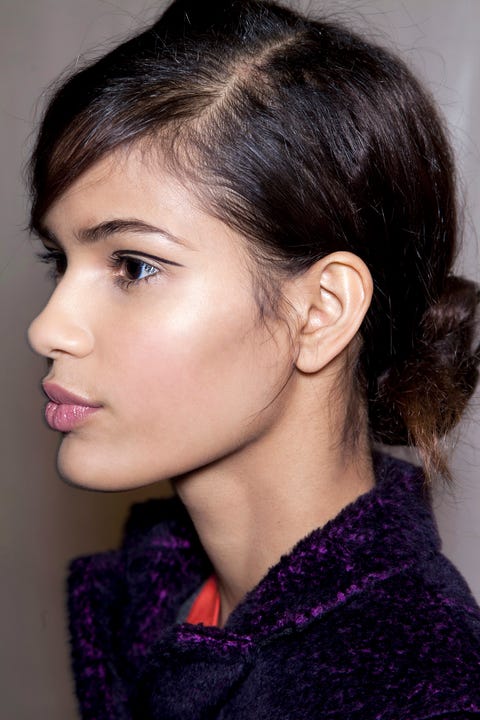 Unless its sleeked back, a bun without texture is just kind of sad. And it's that much harder to build on with just-washed hair. At Rag & Bone, Bumble and bumble stylists sought to recreate the greasy look by working mists and creams alike into the roots. Since your hair is already dirty, all you have to do is muss things up with a teasing brush and play with the wisps around the hairline.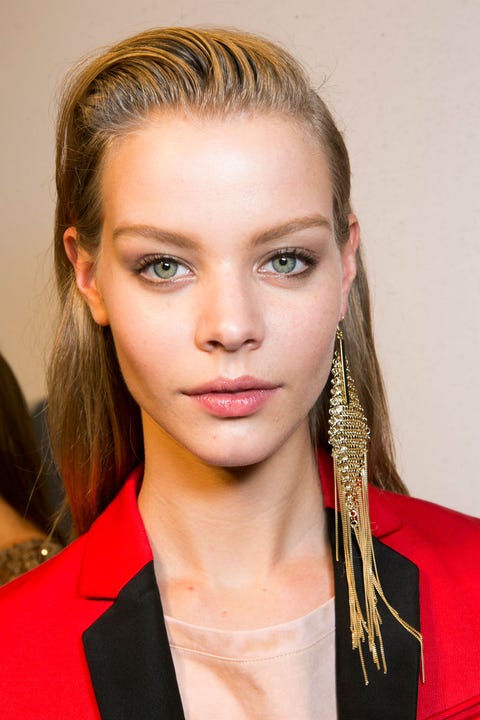 The wet look is still going strong—and we suspect it's because it's the most transformative greasy hair hack of all. Seriously, just adding sheen to the roots alone will instantly add both edge and polish to your look. At Just Cavalli, hairstylist Guido Palau blow-dried the hair straight and created a small, '80s-inspired swoop in the front using Redken Stay High 18 gel-to-mousse.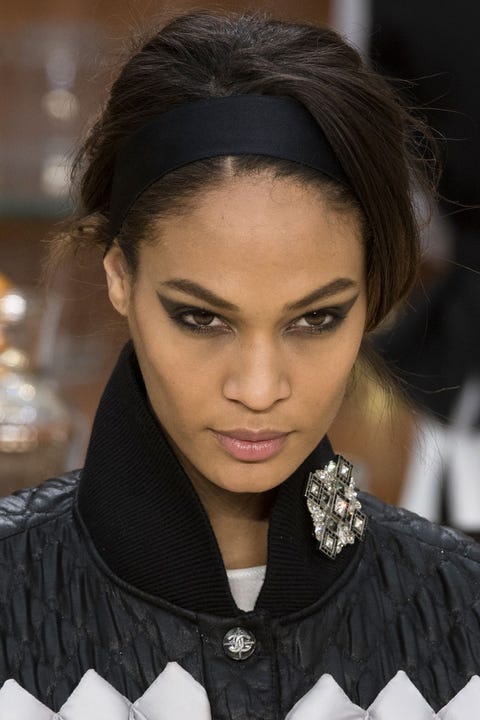 With so much lazy-girl appeal, the high fashion take on our everyday gym look was among our favorite runway hair trends. At Chanel, hairstylist Sam McKnight gave the black band look distinct androgynous vibes by using it to accent a messy French twist with wisps galore.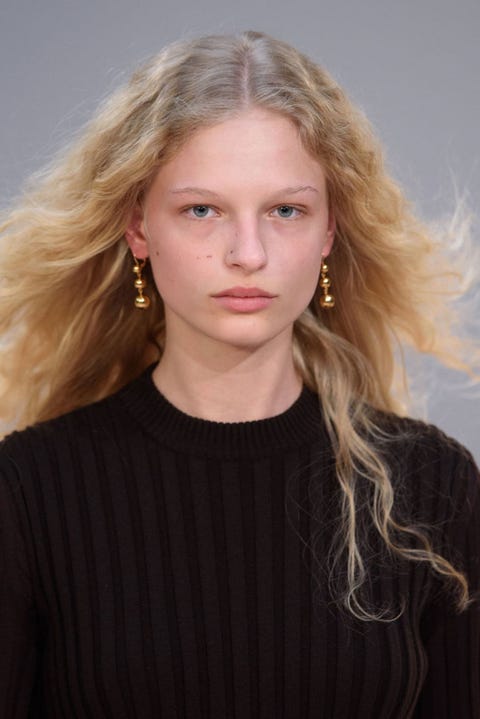 Curly girls can vouch for the fact that a little grease goes a long way—especially when it comes to ringlets that are vulnerable to humidity. Producing a soft, almost dread-like texture, it keeps things tame without being tangled. At Céline's fall show, it was all about individuality which meant that model Frederikke Sofie could let her golden, baby-hair waves do their thing sans a pre-show cleanse.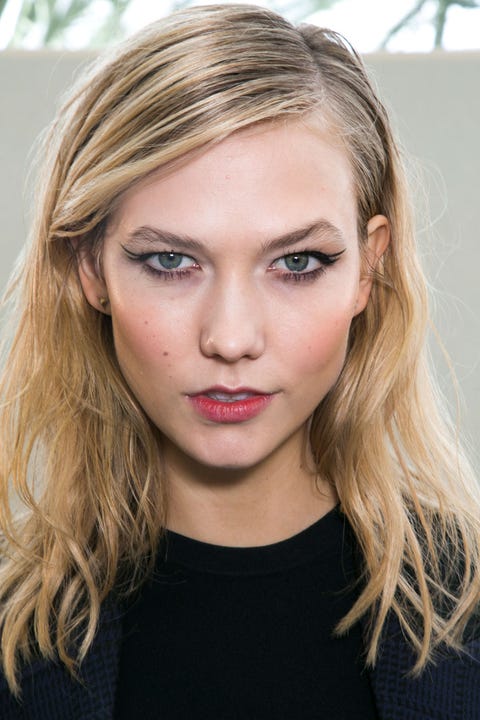 One downside to greasy hair is that it makes roots more visible. (Though, side note: If you're Kylie Jenner, this is actually a good thing.) If you want to conceal your roots while still embracing your unwashed texture, go with a deep side part, as seen on Karlie Kloss at Mugler.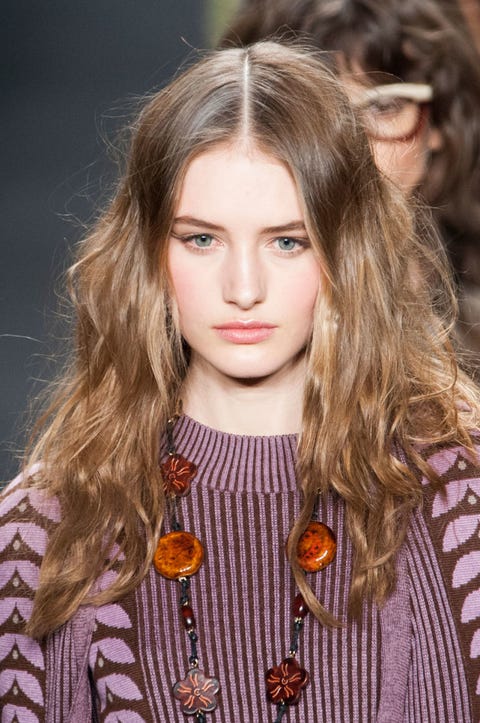 If you want waves like those seen on Anna Sui's fall runway, toss your brush and break out R+Co's Rockaway Salt Spray, which hairstylist Garren used for the boho-meets-downtown-cool look. The key is to play up your naturally mussed up texture.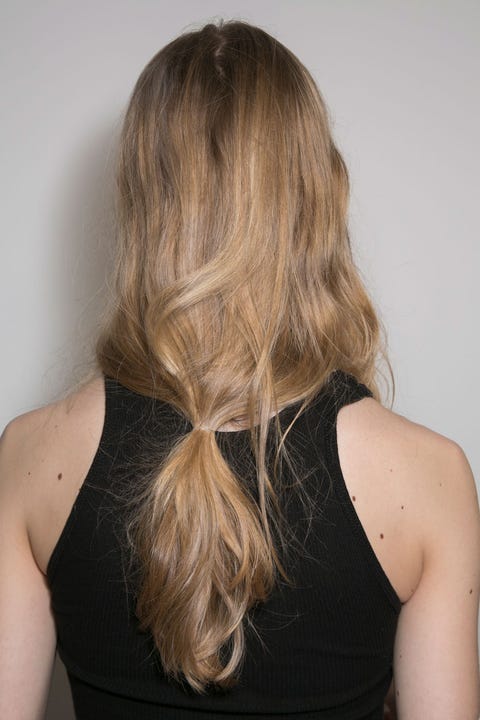 Not washing your hair and bedhead are inextricably linked and it's all the more reason to embrace it. At Michael Kors, hairstylist Orlando Pita embraced rumpled strands by tying the models hair in an ultra-loose ponytail, while leaving the majority of the hair hanging out. The results = lob in the front + teeny-tiny pony in the back.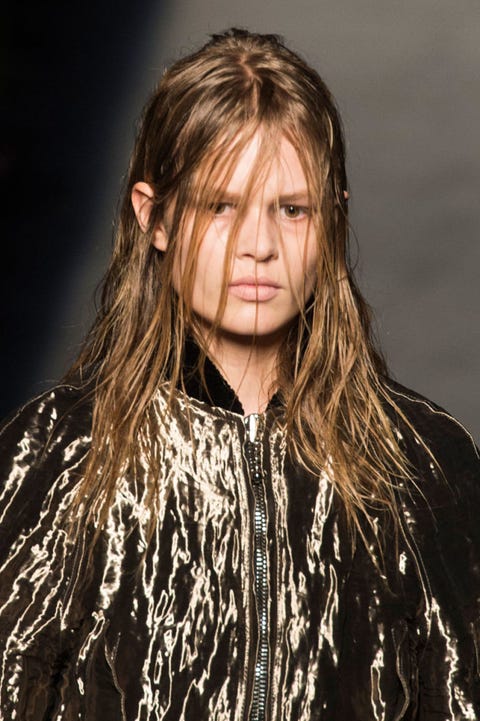 If you're all about a choppy razor cut you're 1) Totally badass and 2) Way more likely to take on this bold look. For Alexander Wang, Guido Palau used a ton of Redken's Diamond Oil from roots to tip to create a stringy, decidedly grunge look that's not for the faint of heart.
This content is created and maintained by a third party, and imported onto this page to help users provide their email addresses. You may be able to find more information about this and similar content at piano.io