The Fascinating History of the Female Mullet
It's come a long way.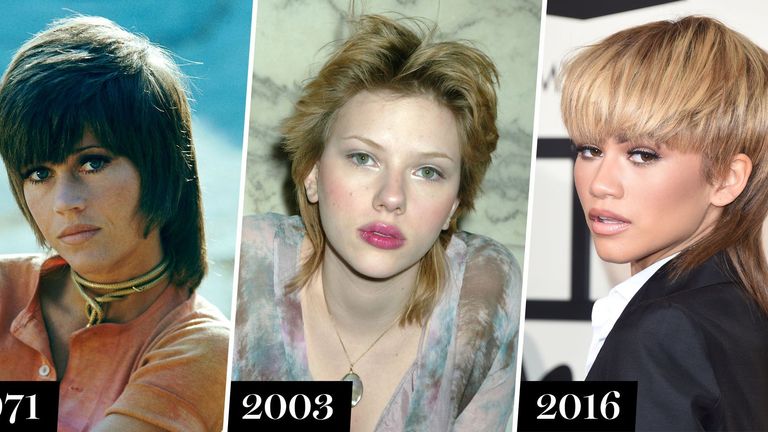 (Image credit: Design by Betsy Farrell)
If any look catches a bad rap, it's the mullet. And not for nothing...there really have been some just-plain-wrong iterations. But if these ladies prove anything, it's that the shorter-in-the-front, longer-in-the-back 'do can be cool AF. From Carol Brady's feathery tapered 'do in the '70s to Zendaya's Tweet-provoking Grammy 2016 mullet, familiarize yourself on the female evolution of the shaggy, layered style.
1/14
Jane Fonda
In Klute (1971).
2/14
Carol Brady
In The Brady Bunch (1972).
3/14
4/14
5/14
Kristen Bell
In the '80s.
6/14
7/14
Scarlett Johansson
In 2003.
8/14
Jacqueline Follet
In The Devil Wears Prada (2006).
9/14
Kristen Stewart
At The Twilight Saga: New Moon premiere (2009).
10/14
11/14
12/14
Zendaya
At the 2016 Grammys.
13/14
Lady Gaga
At the 2016 Grammys.
14/14