5 Lip Glosses That Will Make Your Teeth Look Whiter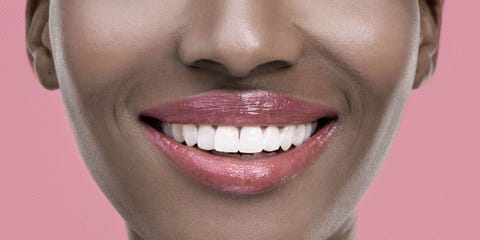 If a white smile is imperative for any career, it's an on-air TV news anchor. But because coffee is just as much of an essential when you have a 4 a.m. call time, broadcasters have long cheated a pearlier grin with this exceptionally clever hack: by mixing yellow-counteracting blue eyeshadow into clear lip gloss.
These days, there are magical high-tech glosses that are already infused with an imperceptible blue color to create a whiter, brighter smile. And trust us, you're going to want to make the switch...
This content is created and maintained by a third party, and imported onto this page to help users provide their email addresses. You may be able to find more information about this and similar content at piano.io