The Best Beauty Products in the World: Marie Claire's Prix D'Excellence Awards 2023
The elite in skincare, cosmetics, and haircare, according to our global beauty editors.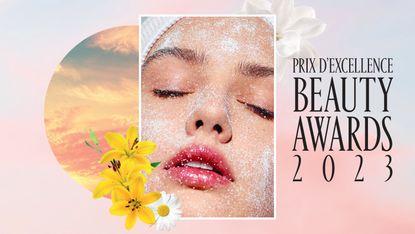 (Image credit: Future)
Beauty contributes to all aspects of our health and wellness, and the care we dedicate to ourselves directly impacts how we feel and, in turn, who we are. This year, for the 37th edition of Marie Claire's Beauty Excellence Awards, the jury tested dozens of new products, debated, and selected only the most innovative. After months of deliberating, we concluded with six international awards, 10 U.S. winners, and one transatlantic honoree. Powdered skincare, body creams, and powerful serums: here are the best new launches.
International Winners
Special Jury Prize
U.S. Winners
Transatlantic Winner
Deena Campbell is the Beauty Director of Marie Claire where she oversees beauty and health content on all platforms. Deena joined Marie Claire after a decade-long career as an editor in print and digital media. Before joining the brand, she managed editorial content for L'Oréal owned Makeup.com and Skincare.com. In 2015, she launched Essence.com's hair channel where she received Time Inc.'s Henry R. Luce Award, shortly before joining Allure.com's staff as Senior Beauty Editor. Along with her editorial positions, she also consulted on content and marketing strategies for beauty companies including DevaCurl and Dove, and has appeared at various speaking events and live television segments.