Worth It: U Beauty Resurfacing Body Compound
I will shout my love for this skin-smoothing miracle worker from the rooftops.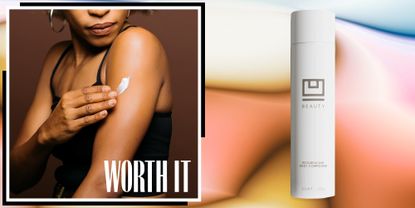 (Image credit: Future)
Welcome back to Worth It, our weekly seal of approval on noteworthy launches and bespoke collaborations in the worlds of beauty and fashion. If it's featured here, consider these investments worthwhile.
The Promise
The Resurfacing Compound was U Beauty's one and only pride and joy when the brand launched in 2019. It practically sold out before it launched on Net-a-Porter and, over the past three years, has become a magical, mystical, highly coveted formula amongst beauty fanatics. Its intention? Do it all—exfoliate, hydrate, smooth, tighten, minimize pores, get rid of fine lines, antioxidant protection. Per my own personal experience, and the hundreds upon hundreds of five-star reviews, I can confirm it delivers on all accounts. In fact, it's so loved that consumers started telling founder Tina Craig they dreamed of slathering the formula over every inch of their body.
Well, wishes do come true and cut to 2023, and Craig released the Resurfacing *Body* Compound, which features a very similar formula, but with slight modifications tailor-made for the thicker skin on the body. Think: Rough elbows, keratosis pilaris, ashy knees, bumpy razor burn, flaky heels. As is true with all of U Beauty's products, the proprietary Siren Capsule delivery system, which essentially acts as a magnet for free radical damage, is largely responsible for the fast-acting success. It delivers active ingredients right where they're needed. The skin gets moisture where it's dehydrated, exfoliation where there's build up, protection where there's pollution infiltration, and so on and so forth. That baseline is then bolstered by an added complex, which features antioxidants, peptides, AHAs, enzymes, and salicylic acid, to speed up cell turnover and get rid of buildup, as well as marine ferments to increase hydration.
All that goodness creates a $128 price tag for a single bottle, which begs the question: Is it worth it? Me and my dry skin are on a mission to find out.
Why I'm Obsessed
Overall, my skin is overall pretty soft and hydrated—save my major problem areas. The heels of my feet look like they're the much-loved end of a dog chew toy, my elbows are rough enough to sand a piece of wood, and there's a weird patch of skin that has been dry for the greater part of a decade. There was a period of time where I threw every moisturizer, balm, and ointment at 'em. Hell, I even tried to coat them in an extra-nourishing eye cream once upon a time as a last-ditch effect. Alas, I gave up. I accepted that those few spots were stuck as is.
Cut to: U Beauty. (You knew that was coming.) My product-experiment-turned-obsession started a few weeks back. I was in a room of U Beauty die-hards for the Resurfacing Body Compound's launch and I swear on my life I've never heard such rave reviews about a formula. So much so, that I decided to *actually* try it. Not just a swatch here and there—I was actually going to commit myself to daily application.
It was an easy task all things considered. The product had a super lightweight, gel texture. It was odorless. Dried down quickly. Didn't pill or feel tacky. Had sleek, recyclable packaging. It checked all the boxes. So every night when I stepped out of the shower, I rubbed some of the product onto my knees, heels, crusty elbows, and randomly dry leg patch—on repeat.
I noticed some slight changes after a week, but nothing to write home about. Then, week two came to pass. That's when my obsession kicked into full force. I was just sitting on the couch, criss cross applesauce, when I looked down at my feet. My heels, which are normally cracked, occasionally bleeding, and far from smooth, looked like a baby's bottom. With that, I started running my hands over all my problem spots. My knees were the definition of supple. My elbows? I swear I could have a backup career as an elbow model (if that's even a thing), they looked so smooth.
I'm not one to unnecessarily sing a product's praises—if it's not worth the money or the buzz, I pride myself on being objective. So believe me when I say that U Beauty's Resurfacing Body Compound isn't over-hyped, overpriced, or over-promising. It's genuinely a one-of-a-kind formula that delivers insane skin-smoothing results. If you don't believe me, you'll just have to try it out for yourself.
Marie Claire email subscribers get intel on fashion and beauty trends, hot-off-the-press celebrity news, and more. Sign up here.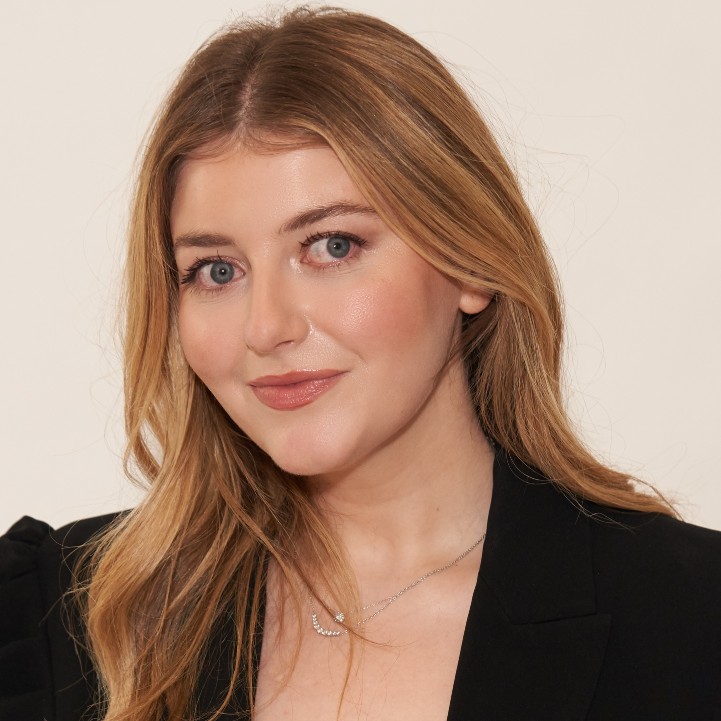 Samantha Holender is the Beauty Editor at Marie Claire, where she reports on the best new launches, dives into the science behind skincare, and keeps up with the latest trends in the beauty space. She has previously written for Us Weekly, Popsugar, Makeup.com, Skincare.com, and Philadelphia Wedding. Follow her on Instagram @samholender.