How Can I Better Advocate For Myself?
Ain't too proud to brag? Our resident psychiatrist encourages self-promotion.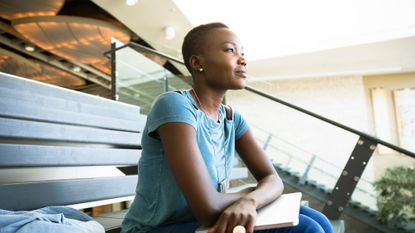 (Image credit: Hero Images)
Self-promotion can be uncomfortable. In fact, both men and women fear that it might make other people not like them, but men do it anyway. Women, on the other hand, are often paralyzed by concerns about backlash and being disliked and, as a result, don't speak up for themselves. While it is certainly true that women who are seen as too boastful or aggressive might be penalized, keeping quiet about what you have done and what you are capable of doing comes at an even greater cost. Research shows that women who do more to make their achievements known are more likely to be promoted, receive greater compensation, and are more satisfied with their careers.
Simply put, don't let misplaced modesty erode your potential. Here are a few strategies to help you toot your own horn.
Dr. Samantha Boardman is a clinical instructor in psychiatry and an assistant attending psychiatrist at Weil Cornell Medical College in New York and the the founder of positiveprescription.com.
A version of this story appeared in the Holiday 2019 issue of Marie Claire.
MORE ADVICE FROM SAMANTHA BOARDMAN