The $197,000 Couple Who Paid Off $114,000 in Debt Within Two Years
The latest edition of Marie Claire's Couples + Money series.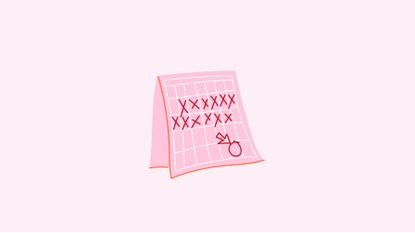 (Image credit: Morgan McMullen)
Welcome to Couples + Money, where we break through the confines of polite conversation. Forget questions about your sex life. We're getting even more personal. Let's talk about what you and your partner are doing—and not doing—with your paychecks.
Every other Thursday, a couple will get candid with MarieClaire.com about how they split their finances. We'll break down what each person pays for individually, what they split, and all the gritty details—from who picks up the bill in restaurants to who picks fights over bank statements.
This week, we're talking with Jhanilka Hartzog, 31, a therapist, who earns $73,000 per year ($6,100 per month), and her husband, Anthony, 33, an information technologist, who earns $124,000 per year ($8,000 per month). They've been officially together 8.5 years and live in Dallas, TX.
Want to be profiled with your partner in Couples + Money? Get in touch: couples.money@hearst.com.
How It All Happened
Jhanilka: We met in Brooklyn. We lived in the same building—our mothers still live there. We dated in high school, then Anthony went off to college. We got back together as adults; We started talking November 2010, and became official July 2011.
Anthony: We got engaged 2014 and married 2016. One Christmas, we had a couple thousand in credit card debt without the money to supplement. It only happened once, but it was enough. Then I came across Dave Ramsey and became obsessed. That put me into the whole financial independence, retire early movement.
Jhanilka: Moving down to Dallas, and with him becoming a director, we made good money. But my goal for 2017 was to save more and travel more, and he said, "That's not possible." I didn't want to cut down on certain things if we didn't have to. But Anthony was adamant. Then I got him a Dave Ramsey course that we took in March 2017. That helped us kick off being serious about it.
Anthony: We had all this extra time after work. I said, "We're sitting here 5 to 10 at night." So I started looking for side jobs to bring in more income.
Jhanilka: We started throwing extra money towards debt. Mine was close to $1,000 for $68,000 grad school loans. He had undergrad loans at $28,000. When we moved, we got a new car for $38,000—that was one of the first things we paid off. It started to feel really good: "Oh my God, we're putting $2,000 towards it this month!" He started working at Equinox doing maintenance, and I said, "I want free membership too." I started working at the front desk and still work there. We started doing Turo, a car-sharing service. We started doing Rover, where we watch people's dogs. I started working at a private practice.
Anthony: You're capped by how much money you can make at your job, but there are so many opportunities outside that.
Jhanilka: We paid off our debt in 23 months. It's been life-changing. If we didn't move to Dallas, we don't think this would've happened. New York is expensive as hell, and you're in your comfort zone. So being here started something different for us.
Our Dependents
Anthony: Our family members—if they need anything, we try to help, but I wouldn't say we support them. I have two younger brothers, I send them money periodically. Support can come from financial conversations as well.
Jhanilka: Our dog has his own budget, but it's $150 a month and he doesn't always hit it.
When We Told Each Other Our Salaries
Jhanilka: It had to be about my private student loans. Then when we decided to move in together, what we can afford and who'd be paying for what. We really didn't get into credit card and student loans. We were paying them, but it wasn't a big conversation at the time.
How We Handle the Cost of Living
Jhanilka: We have one big family account, so everything gets paid out of that. We do have our own separate money, but that's just for personal things. We include haircuts in the family budget, because we feel like those are things that have to get done. You have to be presentable!
Anthony: We have $200 that goes to our personal accounts every single month. I was big into sneakers, she would buy makeup. I bought AirPods. She bought a bag. We base our personal expenses of needs versus wants.
Jhanilka: We use the app EveryDollar. Certain things are fixed: rent, car payment, insurance, groceries. It depends on the month. In December, we go home to New York, which fills up our budget. If we have people visiting, entertainment, groceries go higher. So we adjust those as needed.
Why We Have Joint Accounts
Jhanilka: The joint account happened with wedding planning in 2013 because we both contributed to that significantly.
Anthony: Every week or month, we'd both contribute $500. Then we turned that into our family account. We followed the biblical sense of, "You don't combine your finances until you guys are married under God."
Jhanilka: I always had this view with marriage: Everything's together.
How Often We Talk About Money
Anthony: We have conversations once a quarter where we go over our goals. We do monthly sit-down budget meetings. The weekly, daily conversations are checking in on the budget. We just had our annual meeting. We talk about our goals: finances, spiritual, business, intellectual, family. Finances: maximize retirement. Save 40 percent of our income. Generate enough revenue to cover our living expenses. Spiritual: find a new church, pray together. Business: bring in about $20,000 in sales a month.
What We Keep Secret
Anthony: When we were first engaged, I was ashamed about my debt, it went to collections. I don't think I was hiding; I wasn't knowledgeable of how to have those conversations. Once we realized how much debt we had, we realized we're going to be open about this stuff going forward.
Jhanilka: We feel comfortable enough to go to each other. His job moved, so he's been eating at this other deli. I'm like, "What is this place?" And he's like, "Oh, that's where I got my Caesar salad." Little things like that.
How We Learned To Budget
Jhanilka: We grew up in project housing, but I never felt low-income. It was just me and my mother. My dad is in my life but not financially. My mother's a teacher and makes good money. My first real job wasn't until junior year. My uncle has his own bodega corner store. He's always been big on money, entrepreneurship, doing your own thing. My aunt opened an IRA account for me as a child. Once I got married, that had $25-30,000.
Anthony: I didn't have any family members to show me different ways to make money. It was, "You get a job. A job pays you." I thought, I can't get a job yet, so how else can I make money? I'm too young. I know I can pack groceries for $0.25. If I could do that a few times a week, I can make enough to buy my video game. My goal in life was to make as much money as possible, which eventually becomes unhealthy because you're not managing your money properly.
Jhanilka: What we have now allows some financial freedom. With Rover, we can turn it off at any time. With Equinox, my manager is flexible. There are times I'm just really tired. I've gotten to a point that I just push through.
Our Biggest Fight About Money
Jhanilka: Anthony continues to listen to podcasts and get ideas, which is all good. He comes to me, and I'm like, "Well, we didn't really finish idea A. How are we on idea B?" He's like, "We can do it at the same time!" I'm like, "But do I want to?" That's an ongoing thing: "I don't have to have the same goals as you at all times." He feels like I'm shooting him down, but I feel like I'm more of a realist.
Anthony: Traveling. I'd rather spend that money to make us more money. I've come to an understanding that this is important to her. We suppressed our travel while we were getting out of debt. I said, "Once we're out, you can go to as many places as you want."
How We Pay For The Non-Essentials
Jhanilka: Restaurants and entertainment are both $400 a month. Usually, we're able to stay in budget. If we don't, if the dog is under budget, we'll take from there to balance out the rest. I'm the planner of the family. If Anthony could stay in the house every day, he would. Same thing with traveling, but when we get there, he loves every moment of it. And I'm planning 2021.
Anthony: Our first three months of budgeting we were completely off, by hundreds of dollars, but you get better as you go. We always try to allocate based on previous activity and what's upcoming for the month. Normally we do a zero-based budget at the end of the month. "We spent $500 here, but only $100 here. Let's allocate that correctly."
What We're Banking On
Jhanilka: Two years ago, Anthony heard of a college student making $10,000 a month with a cleaning company. Our business Maids 2 Match works with independent contractors. The homes are sight unseen. You go online: Do you want a deep clean inside your fridge, oven, windows? To have a bit more control, we're thinking employees. It's reached the point, we're at a quarter million in sales. In November, we hit our first $20,000 month. We're hoping this year we start to hit $40,000.
Anthony: The goal would be having enough investment properties to supplement our income. If we decide not to work anymore, we need to bring in $10,000 a month in rental income. Short-term is getting our first investment property, something we live in or something we're renting out. And seeing other ways we can create income.
Jhanilka: Children, or one child might be fine for me. My dream car's an Audi, so we've been saving for that—we want to pay it all in cash. And traveling. The goal is to not work 9-5 the rest of our lives. We do a lot of consultation calls. We have a course out. We're interested in helping others, especially people that look like us and in our community.
Interviews have been condensed and edited for clarity. Reporting and editing by Katherine J. Igoe. Design and illustration by Morgan McMullen.
---
For more stories like this, including celebrity news, beauty and fashion advice, savvy political commentary, and fascinating features, sign up for the Marie Claire newsletter.
Related Stories
Celebrity news, beauty, fashion advice, and fascinating features, delivered straight to your inbox!