Anjali Jaiswal
The next Erin Brockovich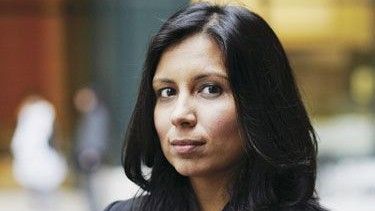 (Image credit: Marie Claire)
Anjali Jaiswal, 36, senior attorney, Natural Resources Defense Council
Résumé: As a teen, Anjali Jaiswal was shocked by the pollution in her native India. Today, the director of the influential NRDC India Initiative spends three months a year there, wrangling over climate and energy issues with diplomats decades older than she is. Stateside, she recently forced American Municipal Power to scrap a planned coal plant.
Background check: "Growing up, I spent my summers in a rural part of India, without electricity or running water. I went to college in the U.S., majoring in environmental science, and I studied abroad in India. The air quality had deteriorated so much — it was horrendous. I came back to the U.S. and applied to law school. It was the best way to change things."
Big break: "Meeting with top Indian climate negotiators last fall, I had to tell them India was seen as obstructionist. I thought, Here I go! But they were receptive. Weeks later, the government said it would cut emissions by 20 to 25 percent. We were part of that discussion."
Travel trick: "When I'm in India, my schedule is nonstop — by nighttime there, it's go-time in the U.S., so I have an iPhone yoga app I do from the hotel to get exercise."