Julia Kahr
The next Warren Buffett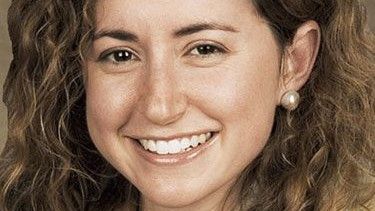 (Image credit: Julia Kahr)
Julia Kahr, 31, principal, private equity, The Blackstone Group
Résumé: This former consultant and Harvard MBA landed a plum job at the elite Blackstone Group in 2004. Skyrocketing through the ranks to become Blackstone's youngest female principal in 2008, Julia Kahr is now one of only nine women in the firm's 114-person global private equity division.
Background check: "My mom is a CPA, and my father founded a credit card company; he tutored me for the calculus AP exam when I was 12. They both shaped my drive for success in business."
Big break: "As a junior associate at Blackstone, I led a deal for a company called Encore Medical. It turned out to be a great transaction and enabled us to make a subsequent investment in another company, now one of our largest portfolio holdings. Someone at my level rarely had that kind of responsibility."
Workplace game plan: "I set a goal that within the first 10 minutes of a meeting, I have to say something — I come prepared with talking points. I'm often the only woman in meetings of 50 to 100 people. Getting into the conversation early establishes me as a player in the decision-making."