How Jenni Kayne Built an Empire on California Living
One decision ushered her eponymous brand into its expansion era, says Kayne.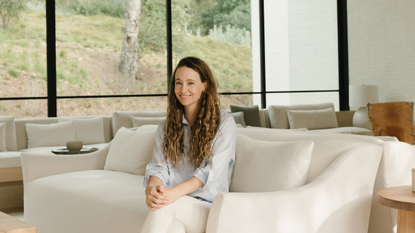 (Image credit: Amanda Sanford)
From khaki to camel, tan to taupe, ecru to egg white, nobody does neutrals quite like Jenni Kayne. And with "quiet luxury" defining 2023 style, the founder's plans for rapid growth aligned perfectly with these understated times.
"From home and apparel to beauty, everything speaks back to the effortlessness and approachable nature of California living," says Kayne. "You don't have to reinvent the wheel ."
Kayne started her eponymous lifestyle company in 2002 after dropping out of Otis College to work as a buyer at a local store in Los Angeles. Working in designer retail inspired her to start her own label. "I was tenacious and naive because I also didn't realize what an undertaking it would be," she says. "I flew to Italy to meet with sewers and pattern makers. It was not the most traditional path at 19."
Fast-forward two decades later. In 2023, her namesake apparel and accessories company—beloved by Meghan Markle, Jennifer Garner, and Emma Stone—opened five new stores in cities like Nashville, South Hampton, and Charlotte. Meanwhile, her brand extension, Jenni Kayne Home, continued to expand with outdoor furniture and new dining collections. Most notably, she kicked off her first hospitality design project in New Zealand at Te Arai Links, marking a new growth avenue for her home business. Last, Oak Essentials, the apothecary brand she started in 2021, continues to launch new products.
With each business, the Los Angeles-based retailer is banking on California coastal chic. To date, Kayne has opened 23 brick-and-mortar stores and plans to open five more in 2024. In 2022, Jenni Kayne generated $130 million in annual revenue and projects $145 million for 2023, the company tells Marie Claire.
Running a lifestyle brand with staying power requires an eye for timeless design. It also requires a ton of upfront capital. According to WWD, Kayne's father is the sole investor and Kayne has had the luxury of never having to fundraise. But she says hiring a CEO with a clear vision is what took Jenni Kayne into its expansion era. Enter Julia Hunter, a former investment banker turned fashion exec who joined Jenni Kayne as Senior Director of Strategic Planning in 2014. When Hunter saw the company go through three presidents in two years, she pitched herself as the new CEO; she has now been in the role for eight years.
"When I was hiring Julia I was at my wit's end doing too much of the business—we were not growing as quickly, and I had a young child," recalls Kayne. "She said to me, 'Give me a year and let me prove I am the right person for this job.'"
In a joint interview, Kayne and Hunter dissect how they combined their respective superpowers to build a lifestyle brand that has blossomed via both DTC and brick-and-mortar.
Stay true to your style thesis.
Jenni Kayne apparel was built on the concept of finding your uniform, says Kayne. "Today, as a busy working mom, it is about finding a uniform that looks practical, comfortable, and effortless," she says. "That could be high-waisted jeans or trousers with a crisp shirt or a perfect knit with mules. From that, Julia took the 'find your uniform' concept and stripped down the line and created core styles. Our marketing communicates that less is more and the takeaway is don't be nervous about spending because we are investing in core pieces."
Carry your creative vision across all categories.
"From clothing to home to wellness, we knew that if we stayed true to Jenni's aesthetic as our North Star we would be able to preserve the brand into the future," says Hunter. Having that clarity made challenging decision-making a bit easier for the CEO. "It made clear that we needed to close wholesale accounts, clean up our product strategy, and really focus the company on what we wanted the future of the brand to look like, rather than continuing what had become autopilot in many ways."
Allow your aesthetic to adapt to the changing style or market environments.
"During Covid we leaned into casual luxury products like sweaters and cozy blankets that helped people feel inspired and optimistic when they were at home," says Hunter. "We recognized the need to elevate our styling and help our customers dress up a bit more in this new world where quiet luxury has become more of a focus. We loved taking on that challenge—we updated our imagery to be more elegant and a bit less casual; we changed our approach to styling to add looks that were more layered and dressy."
Be strategic and think long-term.
Retail experts who have monitored the rapid growth expected Jenni Kayne to eventually go public this year, but Hunter as CEO pumped the brakes. "We are not planning to IPO in 2024 now that market dynamics have shifted so much in the last 18 months," she shares. "We may ultimately decide to take the company public, but that depends on so many factors unrelated to our own business, so for now we are enjoying all the many benefits of being a privately held company…rather than having to focus on short-term financial performance for the public markets. There may come a time when bringing our company public will make sense, but we will be patient and watch how dynamics play out in the next couple of years."
Create an unforgettable retail experience.
"We really focus on bringing our world to life in every single retail location," says Kayne. "We design each store with our light and bright aesthetic in mind and pay attention to all of the details. From the candle scent that fills the space to the way we merchandise, we try to evoke a feeling." Hunter adds they also build community through elevated experiences. "We keep innovating on brand moments like retreats and home renovations and testing new marketing strategies to make sure we stay relevant over the long term."
Find the right business partner for the journey ahead.
When Hunter pitched herself as CEO, Kayne quickly saw she was the right leader for the company. "For me it was finding someone who was a cultural fit with our company's DNA and who leads by example," says Kayne. "Julia is an incredible leader. She has a gift for taking what I am inspired by and incorporating them into the business and how to take my ideas and think of monetization. The people who work for her believe in her; she inspires everyone to work hard. I truly see her as a partner."
Marie Claire email subscribers get intel on fashion and beauty trends, hot-off-the-press celebrity news, and more. Sign up here.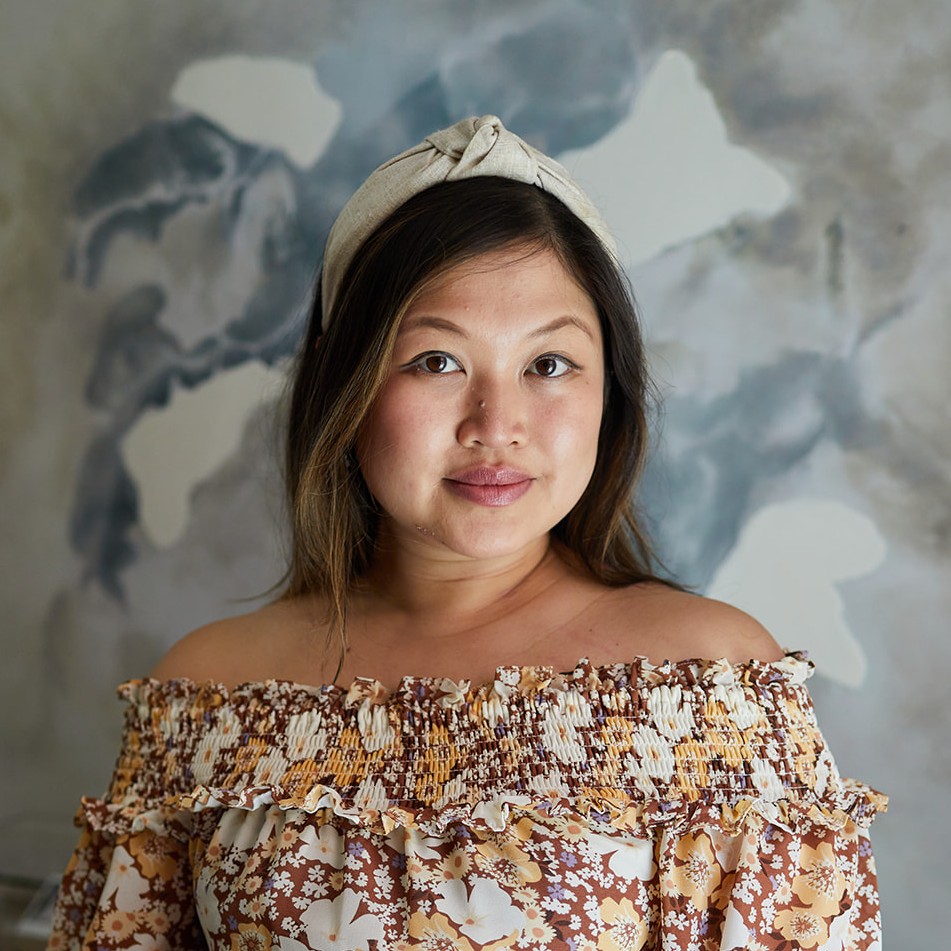 Tanya Benedicto Klich is Senior Editor at Marie Claire where she manages the Money & Career section. Over the course of her 10+ years as a journalist she has overseen the coverage of female founders, funders, executives, innovators and more. Tanya was previously a Lifestyle Reporter for Forbes, where she worked at the ForbesWomen and Forbes Lifestyle verticals. She was also a Features Editor at Entrepreneur Magazine, and a former on-air reporter for NY1 News. Tanya is also a graduate of Columbia University Graduate School of Journalism where she specialized in business & economic journalism, and is an adjunct professor at the NYU Arthur L. Carter Journalism Institute. She lives in Brooklyn with her husband and two little sons. Follow her on Twitter: @TanyaKlich