Mika Brzezinski's Foolproof Tips for Getting a Raise–Even If You're a Pushover
Negotiating advice you need now.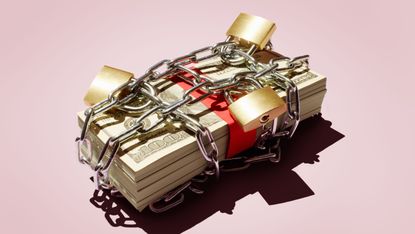 (Image credit: Archives)
We all dream of making more money, but aside from winning the lottery or befriending an old lady who just so happens to be very wealthy and have no children and out of the kindness of her heart bestow all her assets to you when she goes to the great beyond, most of us don't think a big sum of money will ever just fall into our laps. And we're right.
You have to ask for it.
We talked to Mika Brzezinski, host of MSNBC's Morning Joe and author of Knowing Your Value, to get the no-holds-barred advice on how to finally make it rain (into your bank account and 401K).
What do you think is the biggest hang-up for women when it comes to asking for and getting a raise?
"They're terrified. For some reason, women have it in their heads that people won't like them, that they'll be completely put aside. We need to move past this. This is important. What you're asking for is important. We're terrified of asking. We think we'll be seen as untoward, we feel a sense of guilt…we feel the opposite of what men feel."
What is the biggest thing that women do wrong—how do we devalue ourselves when it comes to getting a raise?
"We apologize our way into situations. We don't know how to quantify ourselves—how to answer, 'How much do you want?' You've got to do the research, and you've got to articulate that research. There are always ways to find out what people are making in your industry and to ballpark what people around you are making. There's always a veteran worker who will tell it like it is, a retiree or person who's left who will say what they made, there's always someone who will divulge to women around them. You have to come armed with information and data. Do you think someone's just going to be nice to you? That someone's going to do you a favor and give you a raise because you it'd be nice? You're devaluing yourself right then and there."
What are some of your go-to resources where women can get this research?
"WhiteHouse.gov has an equal pay app—funnily enough partly because of me and this work—where you can get a sense of pay scale. But there are all sorts of sites you can now get on to see specific salaries. I really encourage you to get word-of-mouth comparisons as well. Become a trusted member of your company, and you'll soon learn what people are making. It's up to you to become part of this women's network and help others succeed and help yourself make what you're worth."
What are the key words or phrases that women should avoid when asking for a raise?
"'I'm sorry.'
'I know this is a bad time for the company.'
'I have childcare issues.'
'I have to take care of my mom.'
Look, nobody cares about you and your issues. You're supposed to go in there and be talking about your value. Not you. Avoid the drama, avoid the apologies, the self-deprecation. Avoid worrying about whether they like you. In fact, the more awkward moments, the more silence, the better. That's your goal, actually. I will say: Don't ever threaten to walk unless you will make good on that promise."
On the flip side, what should women definitely say when asking for a raise?
"'Here's what I bring to the table.'
'Here's the value I bring to the company.'
'In six months this is what I could do for you, but I'm going to need to be paid my value and this is the number…'
And then say it. Then be quiet.'"
What would you say to women who are absolutely terrified of the prospect of asking for a raise?
"You have to get used to it. You HAVE to. We instinctually feel it's not attractive to ask for a raise, that it's not what women do, that we're not expected to do it. But we're leaving money right there on the table. That's money that could be yours. There's always more money to be made. And chances are most women are not even close to the number they're supposed to be at. No one's going to notice. No one's going to say to you, "Oh you know what? Here's more money." No one's going to think you're sweet and that you just deserve it. If you work for a company, they're always going to take the opportunity to pay you less. "
What's the trick? How do you go into a room with your boss and tell them that you deserve more?
"Practice. Every day. Say the words out loud. Role-play with your friends. And in general, I always think you should practice public speaking any chance you get. Speak out at church, make toasts at parties, get used to putting yourself out of your comfort zone. Women tend to make a 'script' and then never say the words out loud. Practice them; practice saying them. Verbalize them so many times that you can hear yourself saying the words without you thinking too hard about them."
What happens if you ask for it—and you're denied?
"If you feel that you really deserve that raise, that you're value is not being appreciated, then you need to find some sort of a backup. And quit."
What's the biggest thing we do when asking for a raise that kills our negotiation?
"Many of us become chatterboxes. We want to fill that space. We hate awkward silences. But seriously, put your lips together. Look at the person. Don't speak. You'll feel your shoulders tightening, your whole body tightening, but freeze. Don't talk. Don't talk. It's not your job. Don't babble yourself into a box, or a lesser number, or a self-deprecating remark."
What happens if you ask and you're countered, and it's not at all near what you want?
"You say, 'That's a good start, but I know my value is much higher than that.' And 'I'm happy to continue the conversation.'"
What's the last thing you want women to know?
"Make knowing your worth and asking for it a part of who you are. It's not going to magically change one successful or lucky day. You have to push yourself to get what you want, and you have to know what you want. It's like any other relationship. In a marriage, in a partnership, you're essentially saying: 'Here's what I need in order to make this work,'—and that's what you're doing with your career."
Pssst....Brzezinski wants to give you $10,000 if you know your worth. Yes, seriously.
Kicking off her "Know Your Value" conference on April 10 in Philadelphia (and heading to D.C., Chicago, Boston, and Orlando), Brzezinski will be giving away $10,000 to five lucky women. Visit MSNBC.com/KnowYourValue to find out how to enter.
You should also check out:
The Rules of Talking About People You Work With
Your Guide to Surviving a Layoff
Celebrity news, beauty, fashion advice, and fascinating features, delivered straight to your inbox!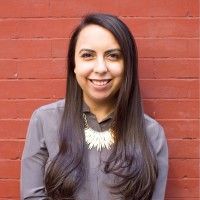 Samantha Leal is the Deputy Editor at Well+Good, where she spends most of her day thinking of new ideas across platforms, bringing on new writers, overseeing the day-to-day of the website, and working with the awesome team to produce the best stories and packages. Before W+G, she was the Senior Web Editor for Marie Claire and the Deputy Editor for Latina.com, with bylines all over the internet. Graduating from the Medill School of Journalism at Northwestern University with a minor in African history, she's written everything from travel guides to political op-eds to wine explainers (currently enrolled in the WSET program) to celebrity profiles. Find her online pretty much everywhere @samanthajoleal.