Ellen Pao Has Eliminated Salary Negotiations at Reddit Because They Encourage Gender Bias
This is a seriously bold move.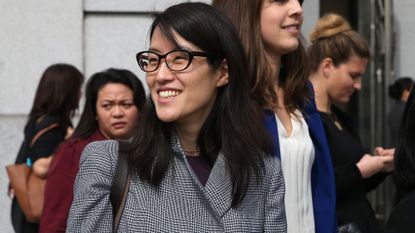 (Image credit: Getty Images)
Marie Claire Newsletter
Celebrity news, beauty, fashion advice, and fascinating features, delivered straight to your inbox!
Thank you for signing up to Marie Claire. You will receive a verification email shortly.
There was a problem. Please refresh the page and try again.
Update, 4/8:
Ellen Pao is continuing her fight against gender discrimination. As CEO of Reddit, Pao has eliminated salary negotiations for new employees to alleviate gender bias and create a more "level playing field."
Pao explained the change to the Wall Street Journal, stating: "Men negotiate harder than women do and sometimes women get penalized when they do negotiate. So as part of our recruiting process we don't negotiate with candidates. We come up with an offer that we think is fair. If you want more equity, we'll let you swap a little bit of your cash salary for equity, but we aren't going to reward people who are better negotiators with more compensation."
As a small company, it seems that Reddit is poised to create a new work culture if this is a success. We'll be keeping an eye out!
Original post, 4/2:
Ellen Pao may have lost a major lawsuit against a Silicon Valley venture capital firm. But many women in her industry are saying her case was a win overall for women in tech.
Pao, who is currently the interim CEO of Reddit, sued Kleiner, Perkins, Caufield & Byers in a blockbuster $16 million case. A jury determined last week that her gender was not a motivating factor in her not getting a promotion, and that retaliation for her lawsuit wasn't the reason she was fired from the company.
Although she didn't win her case, many women in her industry are thankful she spoke up about sexism. Lori Hobson, who works in product development, told USA Today she and her friends (who don't know Pao personally) were discussing the case in a café. They thought the verdict was a setback for women in the industry, but they were also grateful to Pao for bringing up important issues. They banded together, raised money, and bought a full-page ad in the Palo Alto Daily Post:
"Ellen Pao brought to light a situation that happens far too often," the group wrote on Facebook. "We don't question the verdict; we appreciate the risk she took by telling her story." The group is also selling T-shirts and mugs featuring the message.
https://www.thecut.com/2015/04/female-tech-workers-are-thanking-ellen-pao.html
You should also check out:
Another Tech Company Says They Need to Work on Diversity
Ageism Be Damned: 91-year-old Woman Applies for Tech Job, Nails It
Celebrity news, beauty, fashion advice, and fascinating features, delivered straight to your inbox!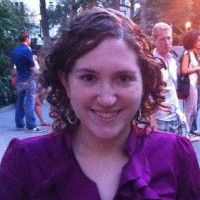 Megan Friedman is the former managing editor of the Newsroom at Hearst. She's worked at NBC and Time, and is a graduate of Northwestern's Medill School of Journalism.