How to...Figure Out if You're MBA Material
Are You MBA Material?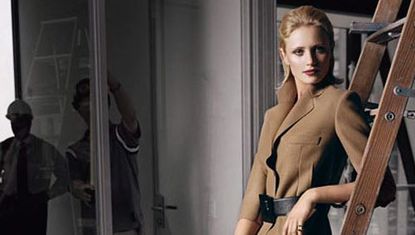 (Image credit: Joshua Jordan)
A master's in business administration (MBA) can take a career to a new level of success, but is it right for you? "An MBA expands your skill set and your network of contacts, and it significantly increases your long-term earning potential," says Dawna Clarke, director of admissions for Tuck School of Business at Dartmouth, rated the top business school in the country by both the Wall Street Journal and Forbes.
She's not kidding: According to Forbes, the average pre-MBA salary for members of Tuck's class of 2000 was $54,000. Post-MBA, that figure shot up to $165,000. Not too shabby, especially considering that an MBA can be useful in almost any field. "It's an all-purpose degree," says Anna Ivey, an Orlando, FL-based career counselor and admissions coach. That's because B-school teaches skills that are universally applicable. "During your first year, you'll probably take a broad mix of accounting, finance, marketing, strategy and economics classes," says Elizabeth Freedman, author of The MBA Student's Job-Seeking Bible.
For those who survive year one ("It's like boot camp: designed to test your limits," says Ivey), most do an intensive summer internship and move on to more advanced study in the second year, building on the real-world corporate experience they gained as an intern.Know What You're Getting Into
Not everyone should jump on the B-school bandwagon. "Too often, students pursue MBAs thinking they'd like a career in 'marketing' or 'finance' without really grasping what those careers require," says Freedman. "Ask yourself if you truly like working with numbers, using quantitative skills to analyze business problems and working in a corporate setting. Know what kinds of jobs are out there for MBAers before you sign up." One of the best ways to do this is to grill successful people in your field about what they do and how they got where they are. You may find that an MBA is crucial, but sometimes, experience trumps education. "There's a tipping point," says Ivey. "Once you have six or seven years of experience, it may not be worth taking yourself off the career track to go back to school."
Want to Take the Plunge?
Before you start applying, take stock of yourself: For the top programs, stellar GMAT scores and an A-studded undergrad transcript are musts. Those short on quantitative coursework (accounting, etc.) should brush up on basic skills with a night-school class, says Clarke, who also recommends at least two years of exposure to the working world before applying. "Working lets you experience managerial dilemmas and gain hands-on knowledge of an industry," she says. Finally, think hard: Are you really ready — mentally and financially — for more college? B-school can run you up to six figures, but there are a lot of loans and financial-aid options out there, and the return on your investment can be enormous. Do a "college tour" and visit campuses, spending time with students. "Make sure you fit with the culture," says Freedman. "If you don't like a school's vibe, you won't get as much out of it." Keep in mind, many programs maintain tight relationships with their alumni, who in turn give great jobs to their fellow alumni — that could include you!
Ready, Set, Apply!
Get started with this expert-recommended reading list:
Celebrity news, beauty, fashion advice, and fascinating features, delivered straight to your inbox!