Malala Yousafzai Wins the Nobel Peace Prize at Age 17
She is the youngest recipient ever.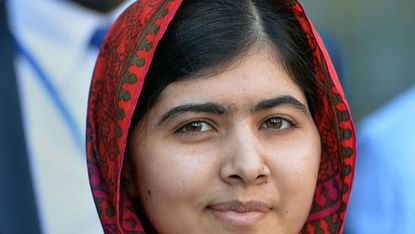 (Image credit: Getty Images)
The Nobel Committee has awarded this year's Nobel Peace Prize to Malala Yousafzai and Kailash Satyarthi for their fight against the suppression of children and for young peoples' rights, especially their right to education. At age 17, Malala is the youngest-ever recipient of the Peace Prize, and the 16th female winner. She was also nominated in 2013, and her loss last year surprised many.
The Pakistani teenager captured the world's attention when she was brutally attacked by the Taliban in 2012 for advocating for girls' education. She has since firmly held that notice: A major social media presence, and now the author of I Am Malala, she now focuses on female rights, as well as continuing to call for education and an end to violence and oppression to children in embattled countries. She has been honored by Hillary Clinton, spoken about drones and terrorism with President Obama, and has touched leaders and civilians alike across the globe. Journalist Christiane Amanpour labeled her "The Bravest Girl in the World"—a title that has rightly stuck.
Kailash Satyarthi, the founder of the Save the Childhood Movement in India, is this year's other recipient. His organization campaigns for child rights and to end human trafficking.
Related: 11 Women Who Are Changing the World
The Norwegian Nobel Committee released the following statement on its website:
The Norwegian Nobel Committee has decided that the Nobel Peace Prize for 2014 is to be awarded to Kailash Satyarthi and Malala Yousafzay for their struggle against the suppression of children and young people and for the right of all children to education. Children must go to school and not be financially exploited. In the poor countries of the world, 60% of the present population is under 25 years of age. It is a prerequisite for peaceful global development that the rights of children and young people be respected. In conflict-ridden areas in particular, the violation of children leads to the continuation of violence from generation to generation.
Showing great personal courage, Kailash Satyarthi, maintaining Gandhi's tradition, has headed various forms of protests and demonstrations, all peaceful, focusing on the grave exploitation of children for financial gain. He has also contributed to the development of important international conventions on children's rights.
Despite her youth, Malala Yousafzay has already fought for several years for the right of girls to education, and has shown by example that children and young people, too, can contribute to improving their own situations. This she has done under the most dangerous circumstances. Through her heroic struggle she has become a leading spokesperson for girls' rights to education.
Related: A 16-Year-Old Convinced Me to Change Careers
Via

Image via Getty
Celebrity news, beauty, fashion advice, and fascinating features, delivered straight to your inbox!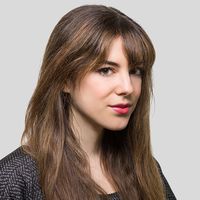 Victoria Hoff is the associate editor at ELLE.com, covering everything from fashion to beauty to wellness. She first joined the team as the editorial assistant in 2013. When she isn't working, she spends her days in Brooklyn eating (vegan) tacos, yoga-ing, and curating her collections of healing crystals and mom jeans.