The X-Factor: Charli XCX Gives Her Haters the Middle Finger
Brit-pop phenom Charli XCX has just about lived on the charts this year with 'Boom Clap' and the Iggy Azalea collab 'Fancy.' The 22-year-old's sophomore album, Sucker, drops this month, and she dishes about the wild ride that was 2014.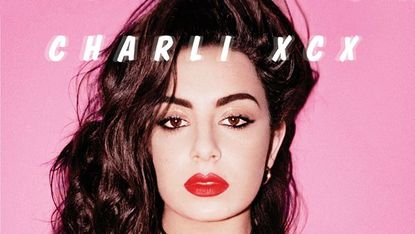 (Image credit: Archives)
MARIE CLAIRE: It's been a crazy year. How has life changed?

Charli XCX: People know my music and who I am, which is cool and weird at the same time. I got to dress up as a cheerleader with Iggy [Azalea] at the Billboard awards, and I got Rose McGowan to be in my music video. I feel like I'm in Josie and the Pussycats or something.
MC: What was it like working with Iggy?

CXCX: So cool. She's one of the most talented, hardworking people in the industry. She controls everything she does. Every idea you see in a video or onstage comes from her. I really respect her for that.
MC: Why Sucker as your album title?

CXCX: It's kind of cynical. It's my view on the pop circus. And it's also a middle finger to the people who told me I would never be successful. It's kind of a told-you-so title.
MC: You've had people come at you in the past. How do you handle that?

CXCX: It's never great to have your artistic integrity questioned. Right now, I don't care what people think of me. I mean that. I've proved to myself that I can write a good song, and I don't need to prove it to anyone else. I know I'm good. That's all that matters.
MC: How'd you go from Charlotte Aitchison to Charli XCX?

CXCX: I always thought Charlotte was too girly, so I changed it to Charli when I was younger. XCX stands for Kiss Charli Kiss. My first gig was a warehouse party in a disused peanut factory. The guy running it asked me what my stage name was, and I was like, "I'll just use my MSN Messenger name." It stuck.
MC: When you were starting out, as a teenager, you went to warehouse parties with your parents. What was that like?

CXCX: At the time, I was super-embarrassed 'cause I was trying to be a cool 14-year-old at a rave. I felt like, Oh, Mom and Dad, you're so lame, why are you hanging out with me? I look back on it and think my parents were really cool. They would always get offers to buy drugs, which is kind of funny!
Follow Charli @charli_xcx
Related Links:

The Best Looks From the 2014 MTV EMAS

Image courtesy of the company
Celebrity news, beauty, fashion advice, and fascinating features, delivered straight to your inbox!