Amy Schumer's 'Trainwreck' Has Some Very Interesting Titles in Other Countries
Wowwwww.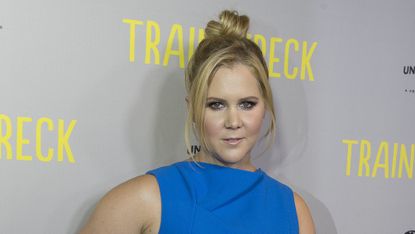 (Image credit: archive)
As it turns out, the word "trainwreck" is pretty difficult to translate in other languages. (Or is it the idea of a messy but empowered woman that's so hard to grapple with?) Regardless, the 11 different international titles for Amy Schumer's debut film are hilarious and fascinating and maybe a little bit sad.
While some countries stuck closely to the train theme like Czech Republic's Derailment, some veered far off track. Like France, who opted for a more blunt approach.
Translated by Mashable, here's a list of alternative monikers the world has given Schumer's summer blockbuster.
Italy: 'A Disaster Girl'
Hungary: 'Disaster'
France: 'Crazy Amy'
Finland: 'Just the Night'
Germany: 'Dating Queen'
Czech Republic: 'Derailment'
Canada (French title): 'Hopeless Case'
Bulgaria: 'Total Damage'
Russia: 'A Girl Without Complexes'
Portugal and Poland: 'Derailed'
Argentina: 'This Girl is a Mess'