Donald Trump Got Burned by Celebrities Narrating 'Fire and Fury' at the Grammys
Best moment of the night by far.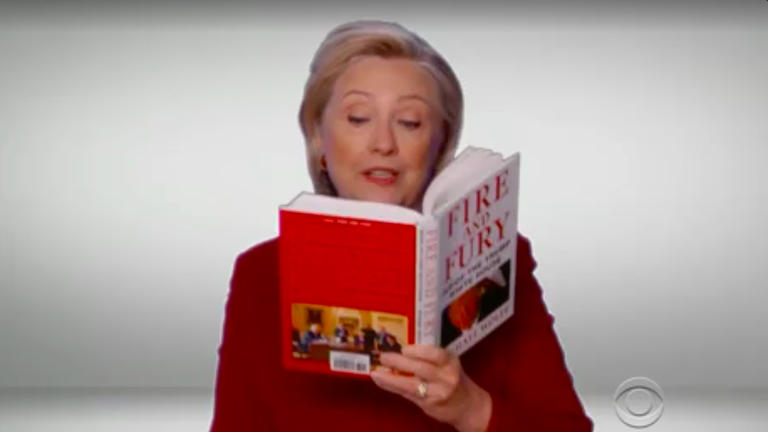 (Image credit: Courtesy )
You don't need to be a musician to win a Grammy—hell, Barack Obama, Bill Clinton, and Hillary Clinton all have Grammys. For years the recording academy has honored the "Best Spoken Word Album" for those ever-so inspirational speeches.
And host of tonight's award show, James Corden, is already expecting Donald Trump to be part of next year's prize.
"We know that our current president does love winning awards, and the good news for him is he might just be the subject of next years' winner," Corden said.
In this hilarious segment from Corden, celebrities audition to narrate the book Fire and Fury by Michael Wolff. Be sure to scroll all the way to the end for a surprise orator.
John Legend
Cher
Snoop Dogg
Cardi B
DJ Khaled
And the "audition" that mattered the most...
Hillary Clinton
Most of Twitter found the bit to be one of the show's better moments, but U.N. Ambassador Nikki Haley was less than enthused.

I have always loved the Grammys but to have artists read the Fire and Fury book killed it. Don't ruin great music with trash. Some of us love music without the politics thrown in it.January 29, 2018
See more
Maybe someone should remind her of all the political statements artists have made with their music?
MORE FROM THE 2018 GRAMMYS