The Royal Family Didn't Know 'What Would Happen Next' at Harry and Meghan's Wedding
Camilla Parker Bowles tells all.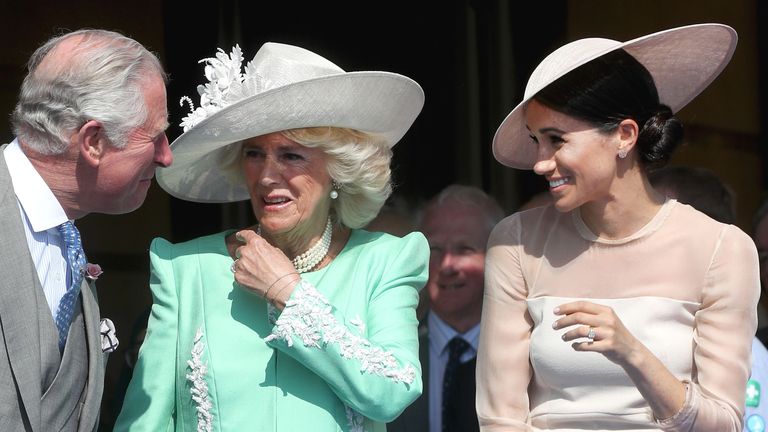 (Image credit: Getty Images)
It turns out the British royals were just as unsure as the rest of the public about what would happen at Prince Harry and Meghan Markle's wedding. After all, Meghan's father, Thomas, backed out at the last minute, leaving Prince Charles to step in to walk her down the aisle. And that left members of Harry's own family unsure about what was going to happen.
Camilla Parker Bowles, a.k.a. the Duchess of Cornwall, opened up about all that uncertainty during a visit to the British news station 5 News. She was there to discuss her commitment to fight domestic abuse, but while she was there, she also talked about the big wedding.
According to Daily Mail royal correspondent Rebecca English, Camilla appeared to be referencing all the drama before the wedding. "It was such a lovely day. Just everything went right. We all wondered whatever would happen next and then everything went right," she said. "The only thing is that we are all losing our voices now."
Camilla appeared to reference events surrounding Thomas Markle's non-appearance saying: It was such a lovely day. Just everything went right.'We all wondered whatever would happen next and then everything went right. The only thing is that we are all losing our voices now.May 23, 2018
See more
Camilla said everything went off without a hitch in the end, and it ended up being a much-needed message of positivity. "It's nice to have something that is uplifting rather than depressing," she said. "Everything was just perfect, including the weather, which couldn't have been better. It was a beautiful day."