Zac Efron's Girlfriend, Vanessa Valladares: What We Know
She reportedly met Zac while waitressing.
Marie Claire Newsletter
Celebrity news, beauty, fashion advice, and fascinating features, delivered straight to your inbox!
Thank you for signing up to Marie Claire. You will receive a verification email shortly.
There was a problem. Please refresh the page and try again.
Update 4/24/21: After 10 months of dating, Zac Efron and Australian model Vanessa Valladares have reportedly split.
"Zac broke things off with Vanessa recently. It just didn't feel right to him anymore," a source told People of the breakup.
Although the relationship is over, Efron's love for Australia is not. The People source says that the actor will stay in Australia, where he began spending time last year amid the COVID-19 pandemic, for the time being.
"He just loves Australia so much," the sources added. "He is working and busy with several upcoming projects. He is happy, healthy and enjoying life."

Original post: These days, Zac Efron stays tight-lipped about his dating life, but super-sleuths (and paparazzi photos) tell us that he's in a relationship with local waitress and Australian model Vanessa Valladares. TMZ first reported in August of 2020 that the actor had his sights on settling down in the beachy location of Bryon Bay and had been vocal about leaving Los Angeles behind. He's been living in Australia for more than a year now and has made friends along the way, including megastar Chris Hemsworth (casual!).
Efron was spotted grabbing lunch with the 25-year-old Valladares in early September in Byron Bay, and they reportedly met while she was waitressing back in June 2020 (um, dream scenario?). Here's what we know about their on-again, off-again romance.
Who Is Vanessa Valladares?
She's an aspiring model. From her Instagram, it looks like she's posed for Australian labels Love St and Spell, among others. Valladares' feed also has tons of gorgeous ocean photos, all featuring captions showing how much love she has for Mother Earth. She captioned one picture of her at sunset on the beach, "I will always run towards the ocean."
Chances are, this is something the two have bonded over: Efron is also into the outdoors. His Netflix series Down to Earth with Zac Efron took him to different places around the world to learn how we find inspiration from their sustainable and eco-friendly ways of living.
How did Zac and Vanessa meet?
While it sounds like something out of fanfiction, Valladares met Efron back in June while she was waiting tables at Byron Bay's General Store café. "Zac met Ness earlier in the summer. They started hanging out in July and recently took a ski trip together," a source told PEOPLE. "You can tell that they are having fun. She spends a lot of time at this house."
According to the Daily Mail, Valladares doesn't work at the café anymore. Also per the Daily Mail, Valladares reportedly moved in with Efron at his Belongil Beach home, which he's renting, in the fall of 2020. He tried to buy a home in Bryon Bay but was beat out by another buyer at the last minute.
Efron had previously voiced his need to leave L.A. behind. In promoting Down to Earth with Zac Efron, he explained he wanted a change of scenery. "I gotta get out of Hollywood, I'm done. It's not a place conducive to living a long, happy, mentally-sound life," he said. At the Australian premiere for Baywatch in 2017, Efron said, "I've fallen in love with Australia and the fans out here, the people, the culture, the beach. I've come out for most of my premieres, every chance I had the opportunity to. [I've] made great friends over the years here. I kind of sneak over here on my own time as well."
Is Zac moving to Australia?
A source told PEOPLE in September, "It really seems he plans on staying in Australia permanently." Could it be because of Valladares? While they've been jetting all over, from ski trips to beach hangouts, they don't follow each other on social media. They've posted similar photos from time to time, which makes the private investigator in me assume the said photographer of the photo would be each other. For example: Efron posted this photo of him in a hammock, and Valladares posted a similar photo collection of her enjoying the ocean on July 30.
Per PEOPLE, Valladares celebrated with Efron for his 33rd birthday in October, and the pair were spotted again in December in Adelaide and January in Sydney. Their relationship is "very serious," according to the source, and the two are still living together. She also joined him on the set of his series in Sydney in March as he was filming. According to the Daily Mail, Efron is now planning on taking Valladares with him to Canada to film the movie adaptation of Firestarter. So, things sound fabulous between the two!

Did Zac and Vanessa (briefly) break up?
According to The Sun, the couples' five-month relationship reportedly ended in November 2020 due to Efron relocating from Byron Bay to Adelaide to shoot the film Gold. "Zac and Vanessa looked like the real deal," a source told The Sun. "They were besotted with each other. So once he decided to stay in Australia long term, he suggested they buy their first home. They'd started to look at a few places but, sadly, fate wasn't on their side. Zac's work and the ­­enforced distance has really taken its toll."
Per The Sun: "Friends hope they can reunite, but it seems their relationship was more like a holiday romance than they cared to admit." Other sources didn't confirm the split, though, and the couple was spotted again the next month—so the breakup might not have happened at all?
Is marriage on the table for Vanessa and Zac?
Apparently, yes! A source reportedly said, "I really think Zac's at the point where he'd marry Vanessa tomorrow if she said yes." A source talking to Us Weekly raved about the pair, saying, "Zac and Vanessa are really good for each other. She has calmed him down a lot, and he's not partying too much."
Said Australian radio host Kyle Sandilands in October, "He's in love with this girl, Vanessa...They're lovely. Beautiful couple. They do everything together...They're just really sweet. They seem really settled and nice."
Celebrity news, beauty, fashion advice, and fascinating features, delivered straight to your inbox!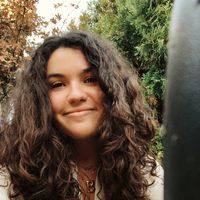 Bianca Rodriguez is the Fashion & Luxury Commerce Manager at Hearst Magazines, covering fashion, beauty, and more for Cosmopolitan, Elle, Esquire, Harper's BAZAAR, and Town & Country. She likes lounging about with a good book and thinks a closet without platform sneakers is a travesty.