The Best Reactions to Jason Sudeikis's Golden Globes Acceptance Speech
Jason Sudeikis seemed caught off guard by his win at the 2021 Golden Globes, accepting the award in tie-dye — and social media had a lot to say.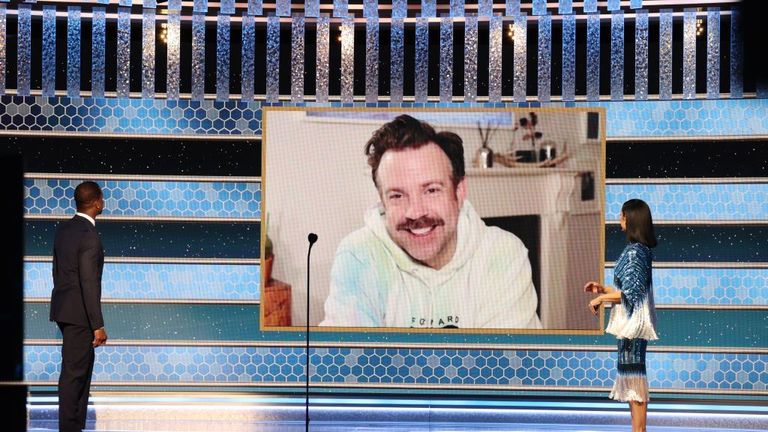 (Image credit: Christopher Polk/NBC)
Tonight, Jason Sudeikis spiced up what is a decidedly unspicy Golden Globes ceremony. The actor accepted the award for best actor in a musical or comedy series for his role in (the very good!) Ted Lasso wearing what all of us have been wearing in quarantine: a tie-dye hoodie. The actor seemed very caught off guard by the win, leading him to "ramble" a bit, which inspired his fellow-nominee Don Cheadle to give him the "wrap it up" signal. He was noticeably, well, notable, so obviously Twitter had a whole lot to say.
Here, the best reactions to the actor's gloriously oddball speech.
Congrats anyway, Jason!