Going Gaga
Pop phenom Lady Gaga speaks out about sex, stardom...and makeup. Plus, take a look inside Lady Gaga's makeup bag for her beauty essentials.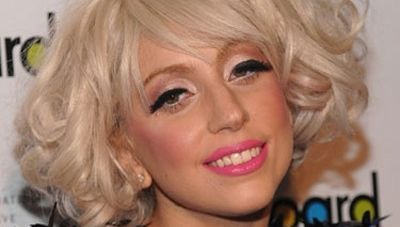 (Image credit: Marie Claire)
Your look is so theatrical. Where do you get your inspiration?
My makeup icon was originally my mom, then Marilyn Monroe, then Judy Garland because I loved The Wizard of Oz. I'm fascinated — and this might sound a bit morbid — by famous movie stars who died tragically. I'm kind of obsessed, because they seemed to be these strong, beautiful women, but there was something inside them that we couldn't see.
Are you hiding something, too, then?
I'm sexual in my music. I'm provocative and over the top, but even I say no.
Do you consider yourself a role model?
I had an HIV test two days ago — and it's not because I'm taking off my clothes every night with a different man. When I'm on the road, I forget about taking care of my body. I don't go to the doctor as regularly as if I were in one place all the time. So I woke up and thought, Oh, I'm home in New York. I'm going to see my gyno and I'm getting an HIV test.
You're the new face for the MAC AIDS Fund. What's your goal for this year?
Women need to protect themselves. I don't want Viva Glam to be just a lipstick you buy to help a cause [all profits go to the MAC AIDS Fund]. I want it to be a reminder when you go out at night to put a condom in your purse right next to your lipstick. Let's be strong women together.
So we need to take more responsibility?
You put that condom in your purse and save your own fucking life. And don't call me in a week and cry. Because you know that infamous call from your girlfriend — "Oh, my God, I got caught up, and I was afraid he wouldn't like me." I mean, what year is it? It's scary, but I want it to be fashionable to be smart.
Got it. So what's the story behind the Gaga lipstick shade for MAC?
I used to wear this MAC color called Pink Nouveau, but I tweaked it to make it my own. When you layer it, it's as dark as Pink Nouveau, but when you put it on sheer, it's really good for every day. To my fans: My little monsters, don't buy Pink Nouveau, buy this one!
What are you reading right now?
The Bible.
Celebrity news, beauty, fashion advice, and fascinating features, delivered straight to your inbox!