Christina Aguilera: Her Burlesque Beauty Secrets
The singer talks sexy scents, red lips, and why you'll never see her in beige.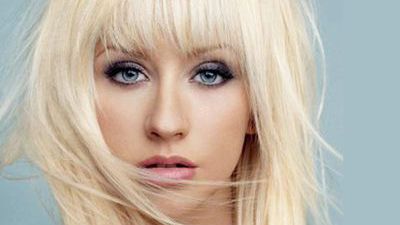 (Image credit: Peggy Sirota)
You seem right at home in your new movie, Burlesque, with the splashy costumes, singing, and dancing. Did you slip into the role naturally? I'm used to being able to express myself in music, but acting is all about becoming someone else and experiencing her pain, so I found it to be a little stifling. It was quite a challenge, but I learned a great deal.
You're no stranger to the red lipstick you rock in the movie. Do you have a favorite everyday shade? For the most part, my signature shade is from LipSense, but sometimes I layer a couple of MAC lipsticks. I love color—I'm not a beige kind of girl. Even in my home, accents of red show up in every room. Red lips and fragrance always top off an outfit for me.
You have two namesake fragrances? Yes! I wear them everywhere—to bed, when I perform. I even spray them around the tub before I get in. I find fragrance to be such a mood enhancer and definitely a seduction tool.
And one is for day and one for night—what's the difference? My debut fragrance, Christina Aguilera, is an embodiment of everything that makes me smile and relax, like tuberose candles. I find male colognes to be sexy, so I incorporated musky tones. By Night reflects my passion for nighttime, which is my favorite time of day. I'm a bit of a night owl because that's when I feel the most creative and alive.
Do you have any memories of loving fragrance as a kid? My mother wore perfume—I think it was Poison. I used to try it on, so that might be where I got my taste for musky, sensual scents.
Who are your beauty icons? Marilyn is an all-time classic favorite. Everything she exuded was sensual and beautiful, and she had such a raw sex appeal. Marlene Dietrich is another one—so confident and sure of herself.
You're pretty confident, too! But are there any style moments from your past that you regret? There are things I would never wear again, but I wouldn't take them back. I'd probably stay away from the burgundy dress that I wore [at the 2001 Blockbuster Awards] with the amazing, crazy cotton-candy hair. But no regrets—if I were to do it again today, I would keep the hair and lose the dress!