What's On: Drew Barrymore
The actress, producer, director, and oenophile — with a new beauty line, Flower, and a new baby, Olive — on her unabashed enthusiasm for Italy, culinary contest shows, and vegan mayonnaise.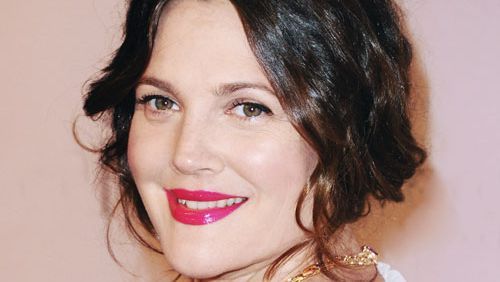 (Image credit: Jon Kopaloff/Film Magic)
WHAT'S ON YOUR...
Vanity: "My favorites from Flower—About Face Foundation in Shade 3; Kiss Stick High Shine Lip Color in Rose Bud; Shadow Play Eye Shadow Quad in Foxy Browns; and Ready, Set, Glow! Blush/Bronzer Duo in Shimmering Goddess. And my favorite flower: peonies."
Perennial to-do list: "Motherhood, wisdom, friends, work, yoga, laugh!"
Refrigerator shelves: "Every condiment I can stuff in there—Sriracha, San-J Organic Tamari Soy Sauce, Le Cabanon harissa paste, sherry vinegar, and Vegenaise, a vegan mayonnaise."
Itinerary: "Italy, Italy, Italy!"
Fantasy itinerary: "Italy, Italy, Italy!"
Playlist: "Wild Nothing, Grimes, Black Kids, Foxygen."
DVR: "Every food competition show." [She's producing her own, Knife Fight, for the Esquire Network.]
Nightstand: "A daily thoughts book and a journal I'm making for Olive."
Workout plan: "Yoga and resistance training when I can."
iPhone: "The 8mm Vintage Camera app. It's the best, best, best!"
Top 5 list:
"1. Don't stress as much.
2. Think before I speak.
3. Cook more.
4. Breathe.
5. Make my husband smile; make my baby laugh."
Bucket list: "To live in Italy for a summer and go to cooking school while I'm there."
Mind: "How am I going to balance everything?!"
Charity list: "The World Food Programme has my heart."
Walls of your favorite room in your house: "In my office are all the photographs I've been taking."
Liquor shelf: "Barrymore Wines and Budweiser."
Last credit card statement: "Top 100 Baby Purees by Annabel Karmel, green juice, athletic socks."
Screensaver: "Olive and Will [Kopelman, her husband]."
Twitter feed: "@flowerbeauty and @mariobatali for his tweets about Barrymore Wines."
TV every night: The Colbert Report.