10 Rebel Wilson One-Liners That Made Us Die Laughing
And spit out our morning coffee.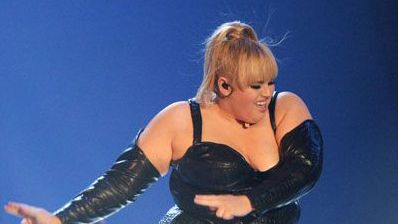 (Image credit: Marie Claire)
Rebel Wilson is a hoot. A total hoot. She's rude, she's crude, and she doesn't give a damn what anyone thinks. Here are some of our favorite quotes from the Aussie actress.
1. 'I've only met [Brad Pitt] once before. Well, I didn't really meet him. I kind of just stood behind him and smelled his hair. It smelled really good.'
2. 'I'm from the ghetto side of Sydney. We don't really do drive-bys, we just do drive-thrus.'
3. 'I'm on a sit-about. It's like a walk-about with no cardio.'
4. At the MTV Movie Awards: 'If you're wondering why I was only nominated for three of the categories tonight, it's because I don't swallow.'
5. On winning an MTV Movie Award: 'The only thing that would make this better is if Zac Efron took off his shirt right now and came and kissed me. Do you want to give me an Australian kiss now, Zac? It's like a French kiss but down under.'
6. 'Welcome to the MTV Movie Awards I am a bit surprised they asked me to host… and so was MTV. They thought I was Adele.'
7. From Pitch Perfect: 'I would do anything for you guys, Except for running, jogging, or climbing stairs.'
8. From Pitch Perfect: 'I'm going to finish him like a cheesecake.'
9. 'My family keeps me pretty grounded. Like if I try anything diva, they're like, "Oh shut up. Go and do the dishwasher."'
10. From Bridesmaids: 'Hello Fellas, here I am. Put your American sausage in my English McMuffin.'
Related Stories:
We Can't Wait for the Oscars 2014!
Female Hosts DOMINATE Award Show Season
The Best and Worst Red Carpet Moments of 2013
This post originally appeared on marieclaire.co.uk .
Marie Claire email subscribers get intel on fashion and beauty trends, hot-off-the-press celebrity news, and more. Sign up here.