The 50 Best Netflix TV Shows to Binge During a Weekend in Bed
Prepare to get nothing done for days.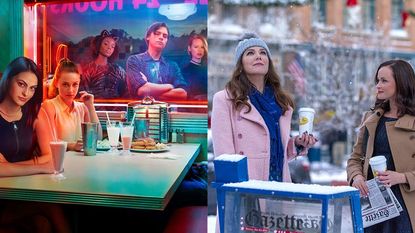 (Image credit: The CW/Netflix)
You know that feeling when a friend asks you to hang out and you're like "Sorry, busy," but you're actually secretly at home curled up in bed with Netflix? Yeah, it's a great feeling. Plus, since a lot of people have been at home chilling lately, it doesn't even have to be a secret! And it's about to get even better: We've sorted through all the so-so shows on the streaming service (it's a behemoth) to find the absolute best ones worthy of your valuable bingeing time. This has everything: Shows that have been off the air for a long time but aged really well. Shows that have a season or two under their belt and—lucky for you—have more coming. Classic shows that you missed and need to watch ASAP, so now's your chance. Congratulations on your forthcoming great weekend.
Amanda Mitchell is a writer and podcaster with bylines at Marie Claire, OprahMag, Allure, Byrdie, Stylecaster, Bon Appetit, and more. Her work exists at the apex of beauty, pop culture, and absurdity. A human Funfetti cake, she watches too much television, and her favorite season is awards season. You can read more of her work at amandaelizabethmitchell.com or follow her on Instagram and Twitter @lochnessmanda.