A Definitive Ranking of Every Emma Watson Movie
Emma Watson has come a long way since her not-so-humble beginnings as Hermione Granger in the Harry Potter franchise. Here's the definitive ranking of her movies—from worst to best.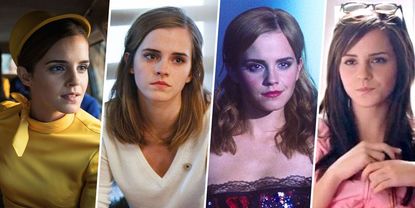 (Image credit: Screen Media Films/STX/Summit/A24/Disney)
Marie Claire Newsletter
Celebrity news, beauty, fashion advice, and fascinating features, delivered straight to your inbox!
Thank you for signing up to Marie Claire. You will receive a verification email shortly.
There was a problem. Please refresh the page and try again.
Emma Watson has come a long way since her not-so-humble beginnings as Hermione Granger in the Harry Potter franchise. Since breaking onto the scene as everyone's favorite witch, Watson has branched out, trying her hand at everything from animated films to thrillers, and starring in indie favorites and certified blockbusters alike. So, on that note, here's the definitive ranking of her films—from worst to best.
1. 'Colonia'
Colonia's premise had promise—with Watson starring as a young woman who infiltrates Colonia Dignidad (an ex-Nazi cult that nobody ever escaped from) in an attempt to rescue her boyfriend. The movie didn't really come together, however, and was pretty much universally panned by critics.
2. 'Regression'
Regression was Watson's attempt at a mysterious thriller, but, sadly, it wasn't as mysterious or thrilling as fans might have hoped. Don't give up though, Em. We still think you have a dark, twisty thriller in you.
3. 'The Circle'
Thriller attempt No. 2 did not go so well either. The Circle, based on the Dave Eggers novel of the same name, wanted to be a topical, tech-y film about the dangers of social mega-corps like Google. Unfortunately, watching someone be way too into social media is about as interesting on screen as it is in real life. Still, the movie teamed Watson up with actors like Tom Hanks, John Boyega, Patton Oswalt, and Karen Gillan, so the cast gets an A+.
4. 'The Tale of Despereaux'
Watson's first non-Potter film was animated, and at that point we were all just excited to see her outside of the wizarding world. It's a perfectly fine kids' movie, but that's about it.
5. 'Harry Potter and the Sorcerer's Stone'
Speaking of perfectly fine kids' movies, it's time to talk about the first Harry Potter film. Sorcerer's Stone was a huge deal for Potterheads when it came out, but the tone is decidedly more silly and childish than future Potter movies, and the CGI is legitimately cringeworthy.
6. 'This Is the End'
This Is the End was a funny movie and Watson is good in it—offering proof that she needs to lean into her natural talent for comedy. That said, one of her main scenes is an extended rape joke, and it didn't age super well.
7. 'Noah'
Watson went for biblically big drama in Darren Aronofsky's Noah, a grand retelling of the story of Noah's Ark. She does a great job in the movie, but it's a weirdly forgettable entry in her filmography, considering the scope.
8. 'Beauty and the Beast'
Watson's Beauty and the Beast was one of the top-grossing movies of 2017 and put her on the map as a leading lady in her own right. There's plenty to like about it—but not enough to outrank most of the Harry Potter franchise, TBH. Watson's singing is so-so and even though the film is an almost shot-for-shot recreation of the animated version, it fails to capture the charm and magic of the original, or add anything new to the story.
9. Harry Potter and the Chamber of Secrets
Remember when Hermione solved the entire mystery of this book chapters before the end, and all she got for her efforts was being petrified and stuck in a hospital wing? Story of her life. Still, watching Hermione show off some mega-smarts earns this one a high-ish ranking.
10. 'Harry Potter and the Goblet of Fire'
The scene where Hermione walks down the stairs at the Yule Ball looking confident and fabulous AF earned a cheer from overlooked bookworms everywhere. Oh, and the movie also marked a turning point for the Harry Potter franchise—big deaths, things getting real, and whatnot.
11. 'The Perks of Being a Wallflower'
After Potter, Watson chopped her iconic Hermione locks into a pixie and decided to try her hand at being an indie-teen darling. Her American accent left something to be desired, but we got to see a different side of her as an actress, and that's worth something.
12. 'Harry Potter and the Order of the Phoenix'
Dumblerdore's Army forever.
13. 'The Bling Ring'
Watson teamed up with the legendary Sofia Coppola for this movie, based on the real-life group of teen burglars known in the media as "The Bling Ring." The movie was also the first time we got to see Watson stretch her comedic chops and, frankly, we'd like to see more of that in the future.
14. 'Harry Potter and the Half-Blood Prince'
This is one of the best Harry Potter film adaptations, but when it comes to Hermione, loses points for being mostly about her unrequited crush on Ron. Meh.
15. 'Harry Potter and the Deathly Hallows Part 1'
Just watch Hermione wipe herself from her parents' memories and try not to tear up. It's some of Watson's best and most subtle work in the Harry Potter movies.
16. 'My Week With Marilyn'
Yes, this was a small, supporting role for Watson, but she nailed it and managed to command the screen as part of a deeply impressive ensemble cast. It's probably some of her best acting to date and the movie is a joy to watch as well. A+ all around.
17. 'Harry Potter and the Deathly Hallows Part 2'
The drama, the action sequences, the fans-were-waiting-for-it-forever kiss with Ron—yes to all of it.
18. 'Harry Potter and the Prisoner of Azkaban'
Prisoner of Azkaban is a common favorite among Harry Potter book-readers and movie-watchers alike. It's also the ultimate Hermione-Granger-Being-a-Total-Badass movie. She manipulates time, takes a million classes, saves the day, and STRAIGHT UP PUNCHES MALFOY IN THE FACE. It will be hard to ever dethrone this one from the top spot, honestly.
Celebrity news, beauty, fashion advice, and fascinating features, delivered straight to your inbox!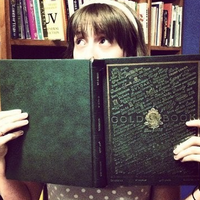 Kayleigh Roberts is a freelance writer and editor with more than 10 years of professional experience. Her byline has appeared in Marie Claire, Cosmopolitan, ELLE, Harper's Bazaar, The Atlantic, Allure, Entertainment Weekly, MTV, Bustle, Refinery29, Girls' Life Magazine, Just Jared, and Tiger Beat, among other publications. She's a graduate of the Medill School of Journalism at Northwestern University.