40 Photos of Royals Doing Normal, Everyday Things
But really, what does Queen Elizabeth pick up from the grocery store?!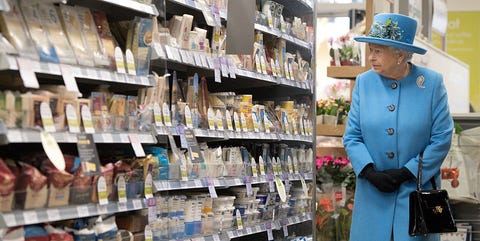 Look, the members of the British royal family aren't your average Joes. But even royalty gets stuck riding the bus and accidentally burns a piece of toast every now and again. Don't believe us? We're giving you a peek at what the royal family does when they're left to their own devices — and you might be pleasantly surprised by what you see.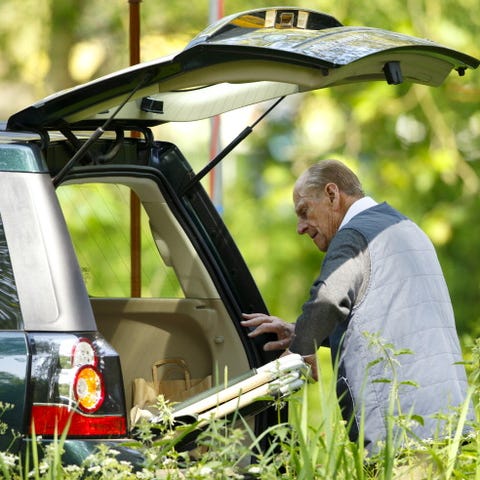 Max Mumby/Indigo
Getty Images
Prince Philip unloading his trunk
We're certain there are a dozen staff members that could help Prince Philip unload his trunk from his day spent at the Royal Windsor Horse Show, but the then-93-year-old managed just fine.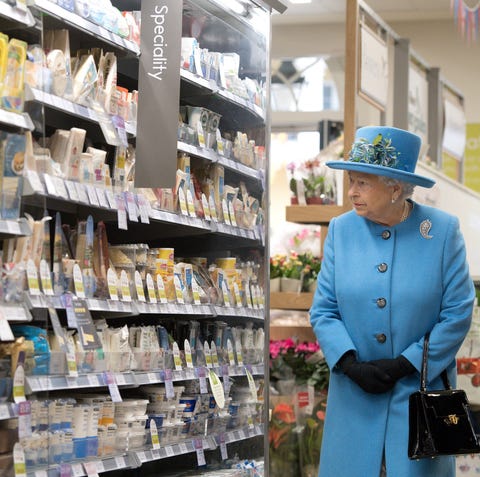 Queen Elizabeth shopping at a grocery store
Can you imagine looking for the cheddar and finding Queen Elizabeth perusing the aisle next to you? Sure, maybe she wasn't shopping for her own fridge, but she did look very absorbed by the items on the shelves.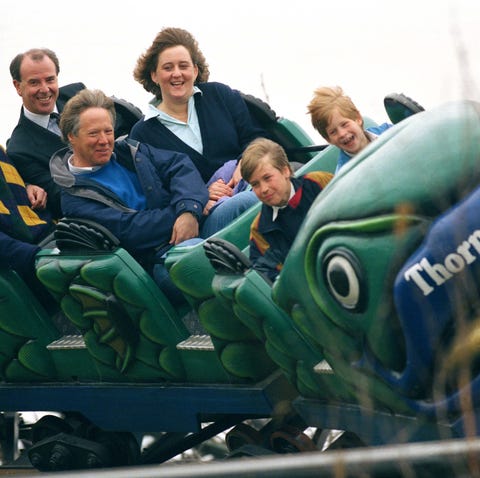 Julian Parker
Getty Images
The Princes riding a roller coaster
Princess Diana tried to raise her boys as normal as possible, which meant going to the amusement park in 1993. "She made sure that they experienced things like going to the cinema, queuing up to buy a McDonald's, going to amusement parks, those sorts of things that were experiences that they could share with their friends," Diana's former chief of staff, Patrick Jephson, told ABC News.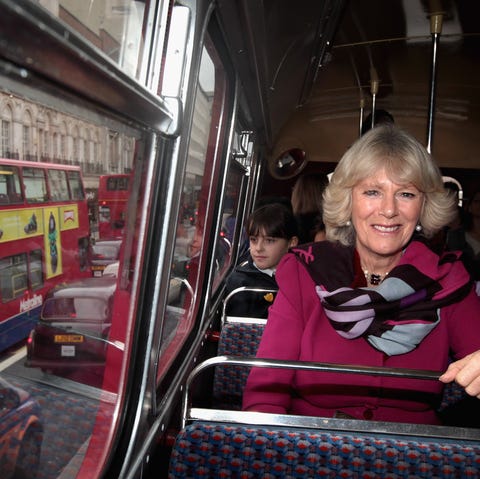 Chris Jackson
Getty Images
The Duchess of Cornwall riding a bus
Camilla Parker Bowles ditched the chauffeur and saw London by bus in 2010. She climbed aboard an old double decker to get to the London Transport Museum for an engagement later that day.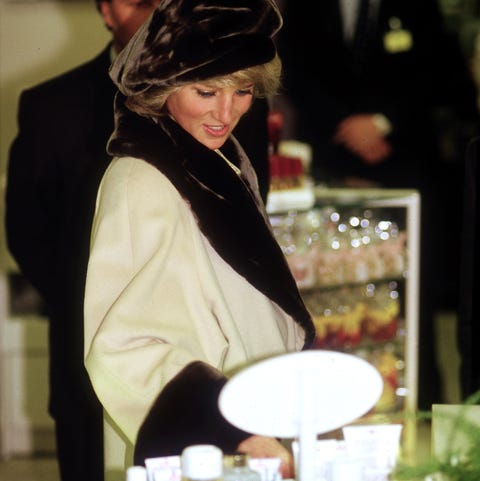 Princess Diana Archive
Getty Images
Princess Diana shopping at a department store
Princess Diana browsed the merchandise in a department store in Germany in 1987. The Princess of Wales stopped by the store while in the country for an official royal visit.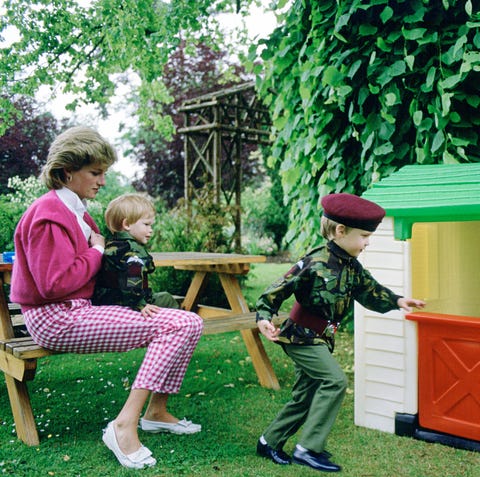 The Princess playing at home
While they lived a lavish life growing up in Kensington Palace, every child enjoys a run-of-the-mill playset. The simple toy reminds us of our own childhood, proving that royals are just like us — really!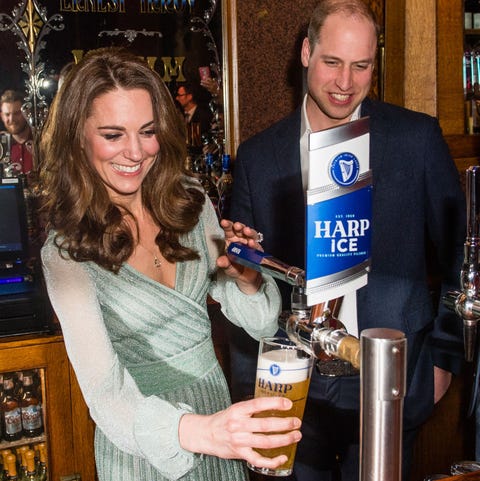 Samir Hussein
Getty Images
Kate Middleton pouring a pint
Harking back to their St. Andrews University days, Kate Middleton works the tap at a local pub in Ireland. Here's hoping she poured one for Prince William too.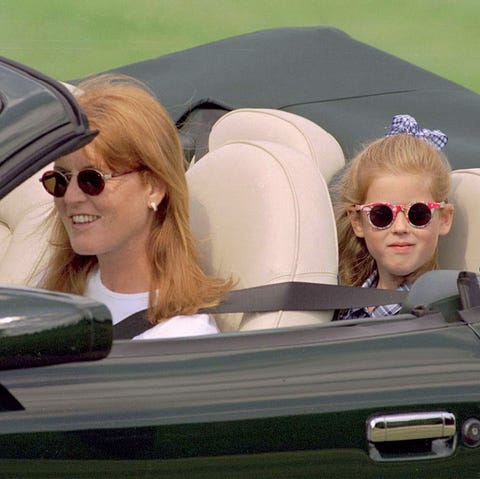 Princess Beatrice riding with the top down
A young Princess Beatrice looks stylish, as she rides around London in her mother, Sarah Ferguson's, convertible in 1996. Shout out to those chic sunglasses.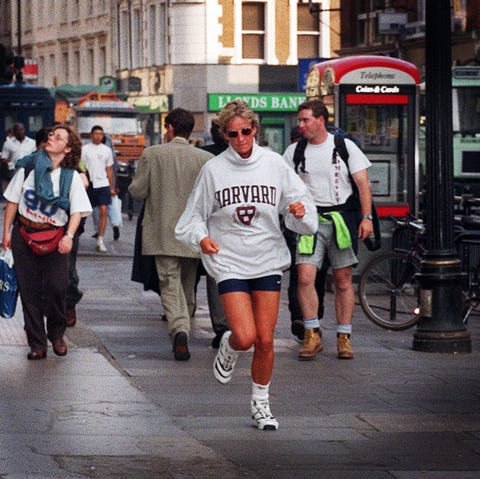 Tony Harris - PA Images
Getty Images
Princess Diana jogging in London
Princess Diana, fitted in her running sneakers and bike shorts, jogged through the crowded London streets in 1997. The royal exercised about three times a week, doing everything from walking and jogging to aerobics.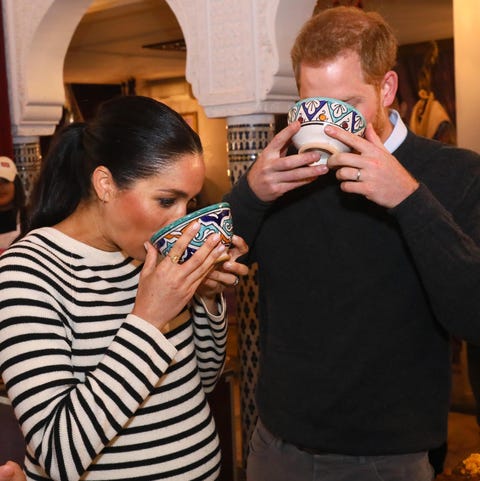 Tim P. Whitby
Getty Images
The Duke and Duchess of Sussex taking a sip
While at a cooking demonstration in Morocco in 2018, Prince Harry and a pregnant Meghan Markle proved that no one looks elegant while sipping from a big mug. The couple sampled a number of different cuisines throughout the day, which was part of their last tour before the birth of their son in May 2018.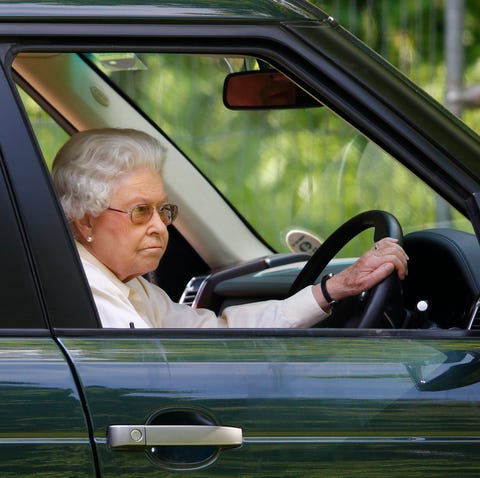 Max Mumby/Indigo
Getty Images
Queen Elizabeth driving her car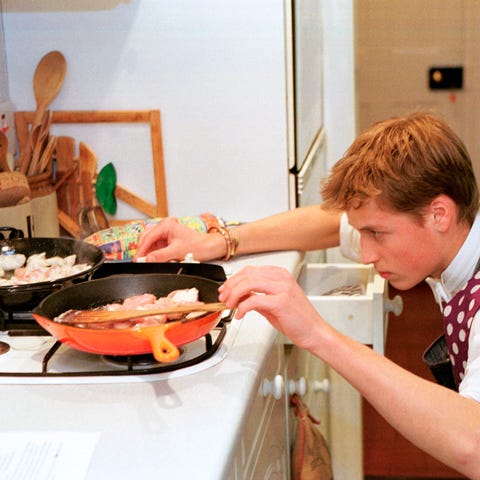 Pool/Tim Graham Picture Library
Getty Images
Prince William testing out his culinary skills
Even though Prince William grew up being cooked for by the royal chef, in 2000 the future king showed off his skills in the kitchen. Her prepared chicken paella at his boarding school, Eton College.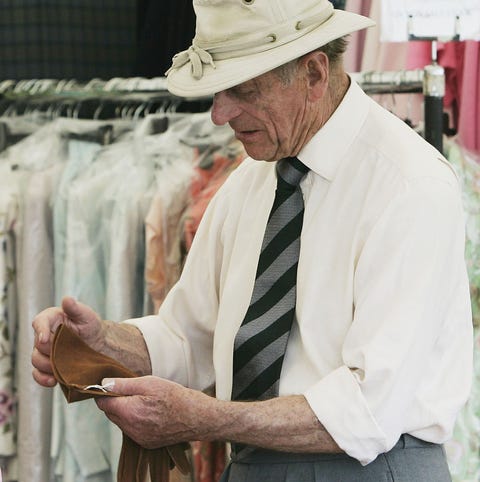 Prince Philip making an impulse purchase
During an outing at the Royal Windsor Horse Show in 2006, Prince Philip bought a pair of gloves. Proving that the Prince apparently carries money on him, despite his wife only carrying cash on Sundays. We have to ask: What's it like paying cash when your wife's face is on the bill?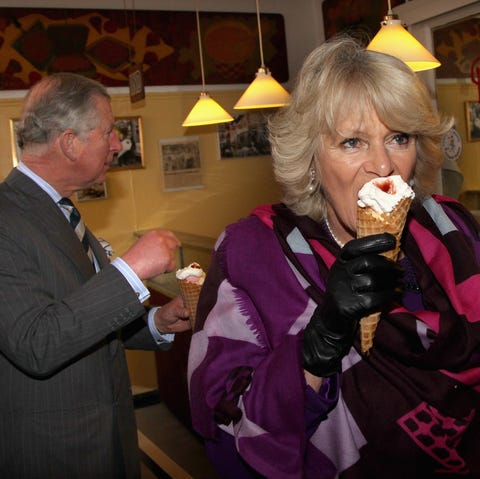 Chris Jackson
Getty Images
Duchess Camilla enjoying a sweet treat
While on a royal tour of Scandinavia, Prince Charles and Camilla stopped by the oldest ice cream store in Denmark, Brostræde Fløde-IS. Naturally, they had to sample the goods. Wouldn't you?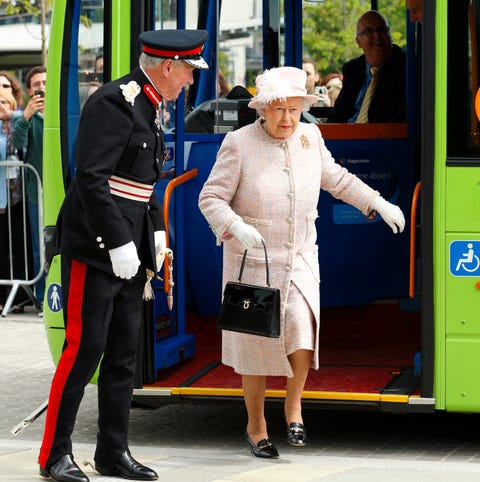 Max Mumby/Indigo
Getty Images
Queen Elizabeth taking the bus
The Queen may be royalty, but the monarch took the bus in 2013 with Prince Philip to an event in Cambridge, England. She had the Cambridgeshire Guided Bus Company to thank for her ride.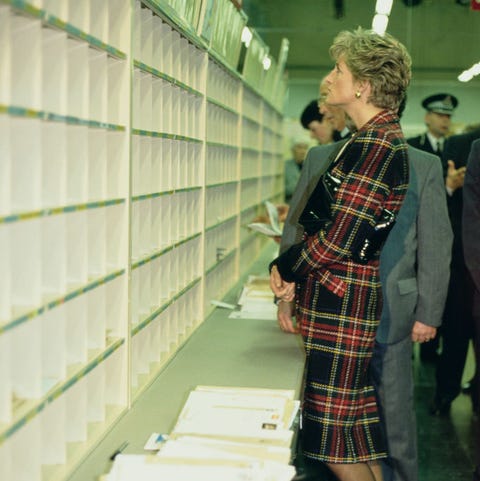 Princess Diana Archive
Getty Images
Princess Diana visiting the post office
Although the Princess didn't have to worry about running out stamps — Buckingham Palace has its own court postal service that handles all royal mail — she did receive a behind-the-scenes look at the inner workings of the postal service on a trip to Cornwall in 1991.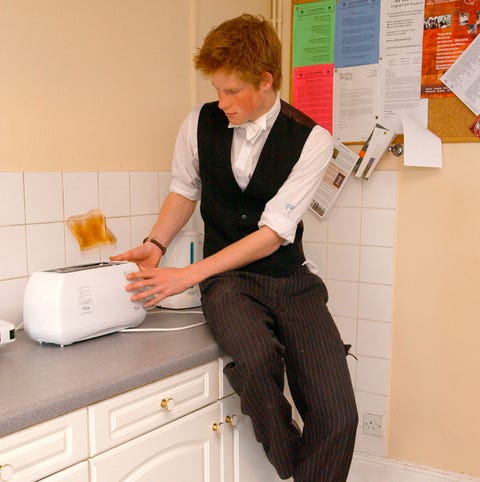 Pool/Tim Graham Picture Library
Getty Images
Prince Harry toasting a slice of bread
During his days at boarding school, Prince Harry was forced to learn the basics to cooking — a.k.a. how to use the toaster. We suspect his skills have come a long way since, as he proposed to Meghan Markle while cooking a roast chicken.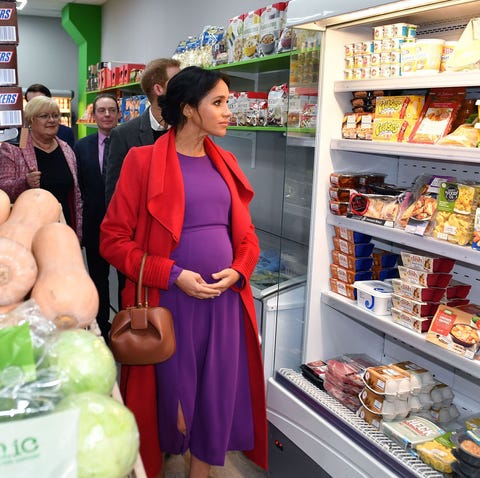 ANTHONY DEVLIN
Getty Images
Meghan Markle grocery shopping
During a tour of a recently opened village grocery store in Birkenhead, Meghan Markle took a peek at the store's refrigerated section. We're sure she was familiar with this aisle from her pre-royal days.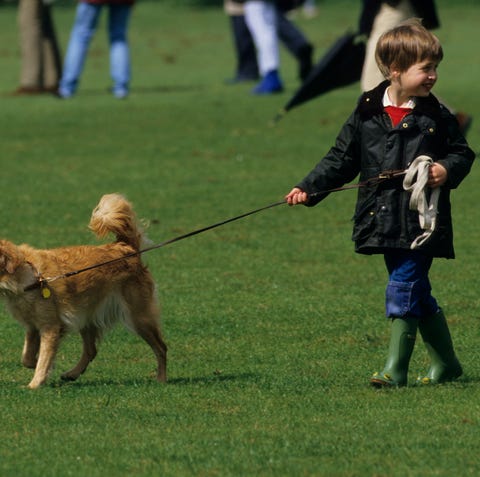 Georges De Keerle
Getty Images
Prince William walking his dog
Looking casual in a Barbour jacket, jeans, and wellies, a young Prince William walks a pet dog while at the polo grounds in Cirencester in 1987.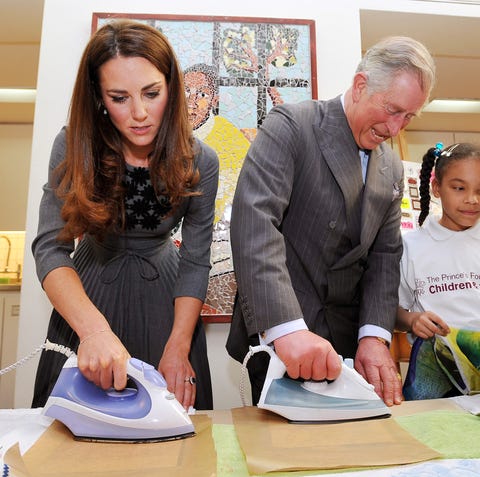 The royals show off their ironing skills
Kate Middleton and Prince Charles prove that they have what it takes to rival the housekeepers at Buckingham Palace, as they both man an iron in 2012. They're not ironing clothes though. They're making crafts with kids at a charity event.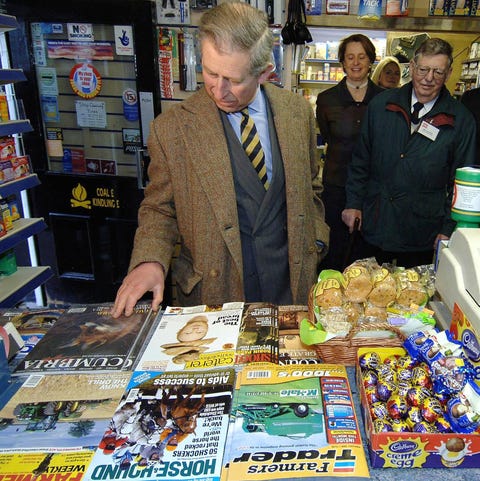 Anwar Hussein Collection/ROTA
Getty Images
Prince Charles browsing magazines
Something catch your eye, Charles? The Prince stopped for a moment to examine the magazine stand at a post office in Cumbria, England. He's just like us and can't resist the goodies in the checkout line.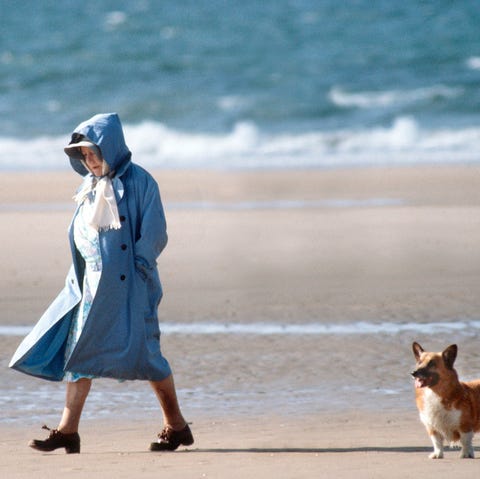 The Queen Mother enjoying a quiet beach walk
The Queen Mother took a tranquil walk in Norfolk. While visiting friends in the country, the royal matriarch bundled up for the casual outing with her pet corgi.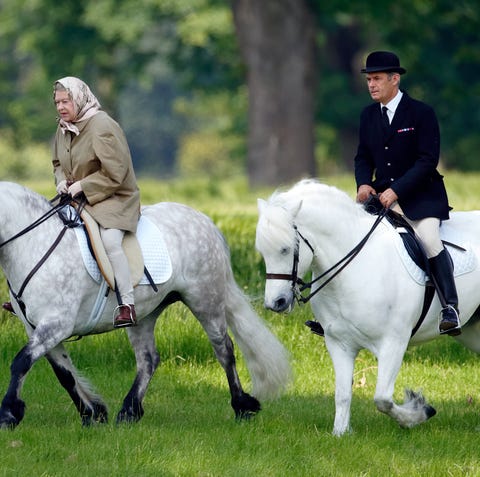 Max Mumby/Indigo
Getty Images
Queen Elizabeth enjoying a ride
As an avid horseback rider, it isn't rare for the Queen to enjoy a ride in the saddle — even at the age of 96. At the end of the day, she's just your normal horse lover. Here, she rides at Windsor Castle in 2006.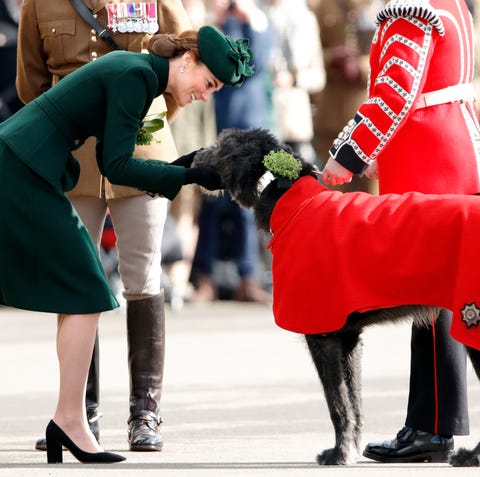 Max Mumby/Indigo
Getty Images
Kate Middleton petting a dog
Forget royal duties. Kate Middleton knows there's nothing more important than stopping to pet a cute dog. The Duchess gave a Domhnall the Irish Wolfhound a pat at a St. Patrick's Day ceremony in 2019.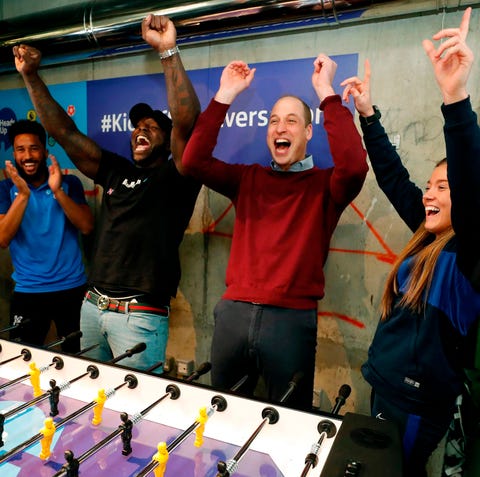 FRANK AUGSTEIN
Getty Images
Prince William celebrating a victory
The amount of genuine joy that exists in this photo is melting our hearts. Prince William gives an elated response when winning a game of foosball in February 2020.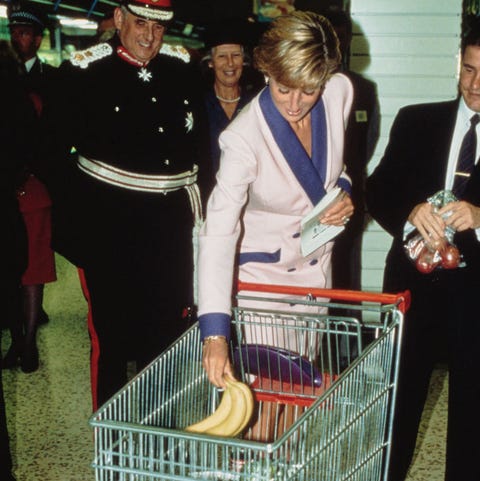 Princess Diana Archive
Getty Images
Princess Diana buying bananas
The People's Princess even joined people in line at the grocery store. While it may seem like the royal was just putting on a show here in 1990, it's since been revealed that she often did her own grocery shopping — frequenting the Marks & Spencer on Kensington High Street in London.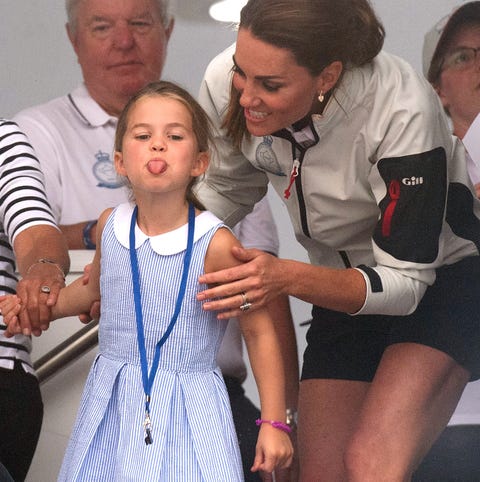 Anwar Hussein
Getty Images
Princess Charlotte getting cheeky
Even royal children can be a bit naughty every now and then. The young royal stuck her tongue out at photographers while attending the King's Cup Regatta with her parents and grand-parents in 2019.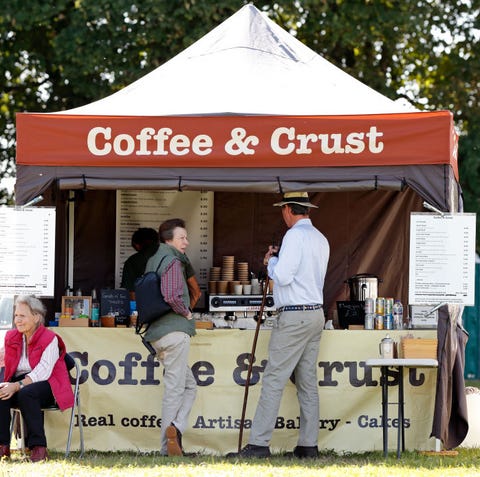 Max Mumby/Indigo
Getty Images
Princess Anne waiting for a cup of coffee
Princess Anne skipped the tea and instead picked up a cup of joe in 2019. She waited at a kiosk for her order to be ready with her husband, Timothy Laurence.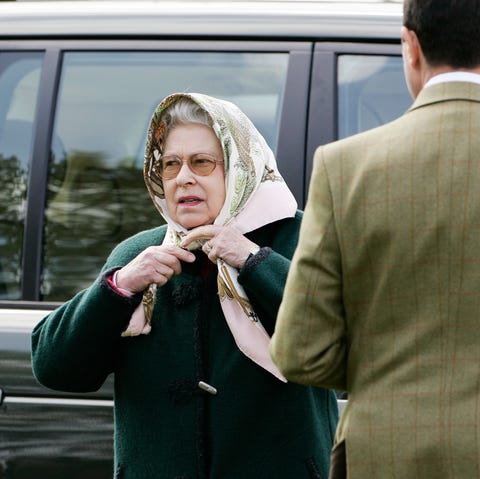 Queen Elizabeth fixing her scarf
The Queen is rarely seen in public or on a casual outing without a headscarf — they are an essential item in her wardrobe. And she needs no help fastening them, as demonstrated here at the Royal Windsor Horse Show in 2005.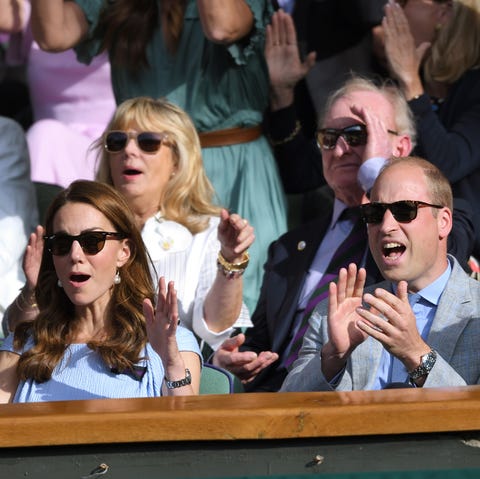 The Cambridges reacting at Wimbledon
Okay, so maybe it isn't considered "normal" to attend Wimbledon in the royal box. However, if their reaction is any indication, Kate and Will clearly cared about the match just as much as your average tennis fan.
This content is created and maintained by a third party, and imported onto this page to help users provide their email addresses. You may be able to find more information about this and similar content at piano.io