Lindsay Lohan Is Pregnant!
The star is set to be a first-time mom with husband Bader Shammas.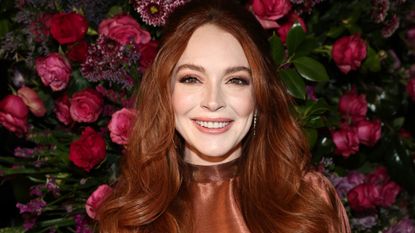 (Image credit: Getty Images)
Lindsay Lohan is going to be a mom! The Mean Girls star shared the happy news on Instagram with a photo of a white baby onesie that reads "coming soon..." along with the caption, "We are blessed and excited!"
Lohan is expecting her first baby with husband Bader Shammas, who she married last July. She also shared the news with TMZ, adding in a statement, "We are very excited for our new family member to arrive and we are looking forward to this next chapter of our lives!"
Congrats LiLo!
Brooke Knappenberger is the Editorial Fellow at Marie Claire, where she writes across the board from fashion and beauty to books and celebrities. As a pop culture junkie, Brooke obsessively consumes and writes about the latest movie releases, streaming TV shows, and celebrity scandals. She has over three years of experience writing on fashion, beauty, and entertainment and her work has appeared on Looper, NickiSwift, The Sun US, and Vox Magazine of Columbia, Missouri. Brooke obtained her Bachelor's Degree in Journalism from the University of Missouri's School of Journalism with an emphasis on Magazine Editing and has a minor in Textile and Apparel Management.