The Absolute BEST Moments of the 2014 VMAs
The craziest awards show lived up to its name.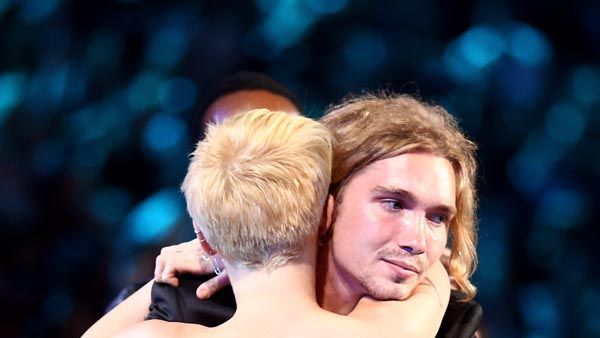 (Image credit: Archive)
1. The pre-show fashion. Slits up to here, crop tops, and super short hems all over the red carpet.
2. When this guy in the pre-show audience won tickets to the VMAs. Best. Reaction. Ever.
3. Katy Perry and Riff Raff's denim homage to NSYNC-era Britney and Justin.
4. Ariana Grande, Jessie J and Nicki Minaj's EPIC opening number.
5. Taylor Swift's first ever live performance of her latest single, "Shake It Off".
5. When Miley Cyrus's reaction to Taylor Swift's performance of "Shake It Off" mirrored Taylor's reaction to Miley's "We Can't Stop" performance last year.
6. When Jay Pharoah impersonated Kanye West to a tee.
7. Swooning to Sam Smith singing "Stay With Me"
8. The more somber moments: Common's call for a moment of silence to honor the recent events in Ferguson, Missouri and the heart-wrenching, tear-inducing Robin Williams memorial.
9. Usher rocking out on guitar.
10. Iggy Azalea and Rita Ora, AKA the most fabulous duo ever, on stage performing "Black Widow."
11. Miley letting a homeless teen accept her award for Best Video Of The Year for "Wrecking Ball."
12. Beyoncé performing song after song from her latest album with bonus home videos of Blue Ivy. Cutest. Thing. Ever.
13. Jay Z presenting Beyoncé with her Vanguard award, shutting down ALL divorce rumors with their picturesque family love.
Diana is a producer at ELLE.com. She previously wrote for MarieClaire.com. Diana is a Syracuse grad and a Chicago native, and therefore a pro at dealing with cold weather. She's also an Anglophile, which means she love all things British—especially Downton Abbey, London, and Will and Kate (and Prince George!)