Watch Lana Del Rey's New Music Video for 'Shades of Cool'
"My baby lives in shades of cool blue heart and hands and aptitude. He lives for love, for women, too."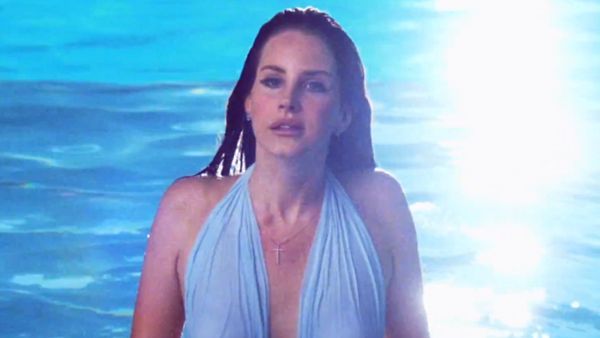 (Image credit: Archives)
In Lana Del Rey's "West Coast," music video, we found the chanteuse in the grips of a love triangle with two men, one young, the other significantly older. Now, the latter is back and starring in her new video for "Shades of Cool." We're beginning to think that we haven't seen the last of this storyline.
In the video, we find Del Rey seducing the camera as only she can, whether she's traipsing around a palm tree-lined street or taking a Fast Times at Ridgemont High-inspired dip in the pool. If the older gentleman looks familiar it's because he's famed tattoo artist Mark Mahoney, whose inked up everyone from Lady Gaga to The Notorious B.I.G.. Watch the two act out their peculiar love affair, below: