Heartbreak All Over Hollywood In The Wake of Robin Williams's Death
The comedian was just 63 years old.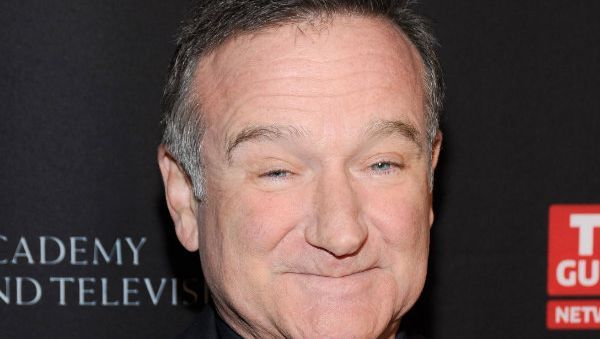 (Image credit: Archives)
The world let out a collective gasp today when the Marin County sheriff's office annouced the shocking death and apparent suicide of one of Hollywood's most legendary funny men, Robin Williams. Williams was the star of classic films such as Mrs. Doubtfire, Jumanji, Dead Poet's Society, Aladdin, and Good Will Hunting, for which he won an Academy Award for Best Supporting Actor, among many others. He captivated our childhoods with his endless humor, ever-present smile, and one-of-a-kind characters. He was just 63 years old.
His wife, Susan Schneider, issued a tear-jerking statement to The Hollywood Reporter. "This morning, I lost my husband and my best friend, while the world lost one of its most beloved artists and beautiful human beings," she says. I am utterly heartbroken." His family asks for privacy during this tragic time. There's been an outpouring of love for the late actor all over Twitter, particularly from those who knew or worked with Robin Williams during his cut-short life have been sharing their condolences on Twitter.
When I was 18 I got a job as an intern at Comic Relief just to be near him. A genius and a truly kind man who made the world a better place.August 12, 2014
See more
Diana is a producer at ELLE.com. She previously wrote for MarieClaire.com. Diana is a Syracuse grad and a Chicago native, and therefore a pro at dealing with cold weather. She's also an Anglophile, which means she love all things British—especially Downton Abbey, London, and Will and Kate (and Prince George!)