Model David Gandy Turned Down 'Fifty Shades' Because of His Six-Pack
Upper left ab: "It will ruin you, David. RUIN YOU."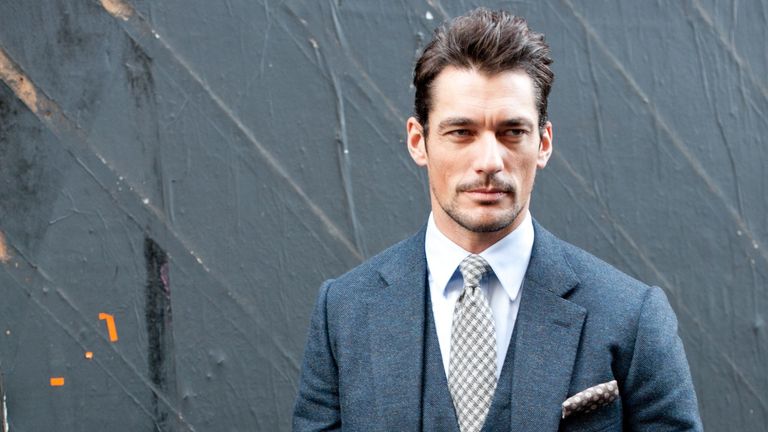 (Image credit: Getty Images)
Maybe he was overqualified? After all, David Gandy fits the description "epitome of male beauty" just as well as Jamie Dornan, but he also comes with his own bespoke suits.
In an interview with Square Mile magazine, the supermodel and underwear designer explains why he took a pass on the role of Christian Grey in Fifty Shades.
"Critics and literary experts aren't fans, but I respect it for what it is," Gandy said. "But was it right for me? No. It just didn't feel right, in any way. And in my gut, it felt right to say no. Sometimes it's about what you say no to, as opposed to what you say yes to that can lead to success."
Plus, it can be kind of intimidating to film BDSM sex scenes—a whole 20 minutes worth!—when you're a naturally shy, private person (whose face and body are plastered all over the place, ahem).
"I don't like being center of attention," he says. "I hide how nervous I am. When I turn up to a red carpet, I still get butterflies… Nine times out of 10, I want to say to the driver, 'Just keep going, I want to go home.' Some people thrive on it, but not me."
Bummer. But in case you still want to imagine what could have been, here's that windy, desert-y, also intensely uncomfortable-to-shoot J.Lo video he once acted in.
You should also check out:
The Latest 'Fifty Shades' Trailer Has (Brace Yourselves) Sex Scenes in It
You Know That "Enlighten Me" Moment in 'Fifty Shades'? Now You Can See the Whole Scene
25 Facts About 'Fifty Shades of Grey' That Will Blow Your Mind