New 'Heidi Chronicles' Star Elisabeth Moss on the Myth of "Having It All"
The Heidi Chronicles, late playwright Wendy Wasserstein's seminal feminist play, returns to Broadway this spring. Here's what we can expect.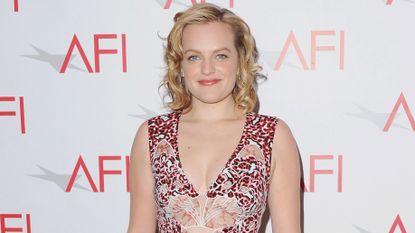 (Image credit: Getty Images)
Pam MacKinnon: How did this part come to you?
Elizabeth Moss: I met with producer Jeffrey Richards for martinis as a friend—no ulterior motive. He did this old-school Broadway thing: He had an assistant bring the play. He asked me to play Heidi and said I had already been approved by the powers that be. I was in shock; I said yes without reading it, and then walked through Central Park with the play under my arm. It was a very New York moment.
PM: Why did the story pique your interest?
EM: Initially, it scared the shit out of me. But when I read the play, it felt so relevant and funny. As a 32-year-old woman, I was just so struck by how Wendy had put into words this sort of intangible sadness and feeling: What does it mean to have it all? How do you get it?
PM: There have been big-name Heidis in the past, Joan Allen among them. Have you spoken to her?
EM: No. I think Joan and Wendy would want it to be our own interpretation. But I'm fascinated by anyone who met Wendy. I feel like she's a mythical creature.
PM: We start in the '60s. Did Mad Men offer a way in?
EM: Heidi would have been like [my character] Peggy's younger sister, the more realized version of Peggy. I think it's interesting that Peggy says to Don she's gotten what she wanted but she's not happy and she doesn't understand that. That's what Wendy is saying.
PM: Peter Friedman [in the play's original cast] told me that Wendy said, "Just because you're successful doesn't mean you're happy."
EM: That I understand. To me, that is like pure gold. That is coming from Wendy herself. We can do a month of performances based on that!
This article appears in the March issue of Marie Claire, on newsstands now.
You should also check out:
Elisabeth Moss Doesn't Think Her Character Peggy Is a Feminist Icon
It Has Arrived: The First Teaser for the Final Season of 'Mad Men' Is Here
Elisabeth Moss Talks 'Project Runway All Stars' and Peggy Olson's Workwear Obsession
Celebrity news, beauty, fashion advice, and fascinating features, delivered straight to your inbox!