This Year's Oscars Were All About Issues—Here Are the Talking Points
Both the red carpet and the stage turned into major soapboxes.
Aside from singing, dancing, and magic tricks from host Neil Patrick Harris, last night's Oscars will likely be remembered as a really political show. From feminism to racism to sanitation in third-world countries, tons of issues were surfaced during Hollywood's most important night. Here are the biggest:
1. Sexism on the Red Carpet
Championed by nominees like Reese Witherspoon, the #AskHerMore campaign pushed for red-carpet interviewers to ask thought-provoking questions beyond just "Who are you wearing?" "This is a movement to say we're more than just our dresses," Witherspoon said when (awesomely) asked about it on the red carpet. "We love the artists who make these clothes, but […] we're so happy to be here and talk about the work we've done."
The red carpet coverage did seem as fluffy as usual, but there was definitely a shift—the much-mocked "mani cam" was nowhere to be found, and interviewers peppered in more questions about upcoming projects. Now that's a trend we can get behind.
2. The Lack of Diversity at the Oscars
There was not a single person of color among the acting nominations this year. In fact, the lineup was its least diverse since 1998. Though Selma was nominated for Best Picture and won Best Song for "Glory," many saw director Ava DuVernay and star David Oyelowo's lack of nominations as a startling sign of the Academy's lack of diversity. Host Neil Patrick Harris didn't wait around to address the elephant in the room, calling the lineup "the best and whitest" right at the top of the show. Yikes.
3. Ending the Silence Around Suicide
The documentary section is often a time for a bathroom break or a wine refill during the Oscars telecast. But this year, both categories featured powerful acceptance speeches. The prize for short subject documentary went to Ellen Goosenberg and Dana Perry for Crisis Hotline: Veterans Press 1, a film about veterans and suicide. When accepting the award, director Perry took the time to shine a spotlight on suicide in America. "I want to dedicate this to my son, Evan Perry—we lost him to suicide," she said. "We should talk about suicide, out loud. This is for him."
4. A Badass Moment for Feminism
http://leslieknope-s.tumblr.com/post/111825146919
Patricia Arquette played a hardworking single mom in Boyhood, and she stood up for her character and for women like her while accepting her Oscar for Best Supporting Actress. "To every woman who gave birth to every taxpayer and citizen of this nation, we have fought for everybody else's equal rights," she said. "It's our time to have wage equality once and for all and equal rights for women in the United States of America!" It prompted the world's best reaction from the audience. If Meryl Streep and Jennifer Lopez are on your team, there's no stopping you.
5. The Need for Clean Water Around the World
No time 4 a manicure this morning was launching our @chideo sweepstakes to win an experience with me -https://t.co/7i73PYH1PQFebruary 22, 2015
See more
Patricia Arquette also took her time on stage to highlight a cause that's close to her heart: public health. She dedicated her award to "my heroes, volunteers and experts who have helped me bring ecological sanitation to the developing world with GiveLove.org." She cofounded the charity to improve sanitation in third-world countries.
6. Edward Snowden and the the Surveillance State
Laura Poitras' blockbuster interview with NSA whistleblower Edward Snowden became international news—and the result netted her an Oscar last night. Poitras and fellow journalist Glenn Greenwald took the stage to accept the trophy for her documentary, Citizenfour, and she made it clear that the issue of surveillance and transparency is far from over. "The disclosures that Edward Snowden reveals don't only expose a threat to our privacy, but to our democracy itself," she said. "When the most important decisions being made affecting all of us are made in secret, we lose our ability to check the powers that control [America]."
7. A Tear-Jerking Performance (and Speech) About Race
From the Lonely Island to Lady Gaga to Neil Patrick Harris, Sunday's Oscars were chock full of great musical performances. But John Legend and Common completely stole the show with their rendition of "Glory" from Selma, which won the Oscar for Best Original Song immediately following. "Selma is now, because the struggle for justice is right now," Legend said. "We know that the Voting Rights Act that they fought for 50 years ago is being compromised right now in this country today. […] There are more black men under correctional control today than were under slavery in 1850." The moving performance paired with such a stirring speech meant there wasn't a dry eye in the house. Take a few minutes and watch the full performance. It'll give you goosebumps.
8. A Touching Moment for Teens Who Feel "Weird" and Insecure
http://yahooentertainment.tumblr.com/post/111832721028/graham-moore-delivers-another-emotional-acceptance
The Imitation Game screenwriter Graham Moore used his Oscar moment to inspire kids who were like him when he was a teenager. "When I was 16 years old, I tried to kill myself, because I felt weird, and I felt different, and I felt like I did not belong," he said. He urged teens who feel insecure to embrace who they are, because they too can find their way to great success. "Stay weird. Stay different. And then when it's your turn to stand on this stage please pass the same message to the next person who comes along," he said. Considering the subject matter of The Imitation Game, in which genius code-breaker Alan Turing was persecuted for being who he was, it was especially poignant.
9. Alzheimer's Disease and the Need to Feel "Seen"
Julianne Moore (finally!) won an Oscar last night, for her role as a sufferer of early onset Alzheimer's disease in Still Alice. In her speech, she said that the role has helped give some much-needed attention to the debilitating condition. "So many people with this disease feel isolated and marginalized, and one of the wonderful things about movies is it makes us feel seen and not alone. And people with Alzheimer's deserve to be seen so we can find a cure."
10. Treating Immigrants with the Respect They Deserve
The extra-political night wrapped up with another political speech, this time about immigration in America. Birdman director Alejandro González Iñárritu, who is from Mexico, dedicated his Best Picture win to his countrymen, and also to Mexicans living in the United States. "I just pray that [Mexican immigrants] can be treated with the same dignity and respect as the ones who came before and built this incredible immigrant nation." Presenter Sean Penn angered some by joking, "Who gave that son of a bitch his green card?" before naming Birdman the winner. But Iñárritu didn't seem to mind, calling the quip from his old friend "hilarious."
You should also check out:
Joan Rivers Was Left Out of the Oscars "In Memoriam" Tribute
Lady Gaga Knocks Her Oscars Performance Out of the PARK, Blows Everyone Away
Marie Claire email subscribers get intel on fashion and beauty trends, hot-off-the-press celebrity news, and more. Sign up here.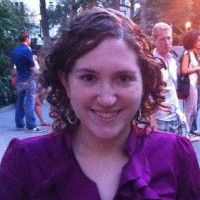 Megan Friedman is the former managing editor of the Newsroom at Hearst. She's worked at NBC and Time, and is a graduate of Northwestern's Medill School of Journalism.