What 'Girls' Star and PR Phenom Audrey Gelman Is Reading Right Now
Audrey Gelman Shares Favorite Sites and Media Diet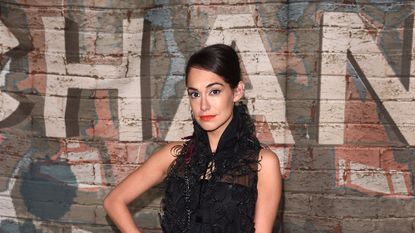 (Image credit: Getty image )
The New York Post & New York Daily News
New York is still a city where the news of the day is driven by its tabloid papers.
Twitter
I catch up on any news I missed during the night on Twitter, especially from @BuzzFeedAndrew, @maggiepolitico, @AshleyRParker, @KateAurthur, @Olivianuzzi, @ZekeJMiller, and @errollouis.
Capital Playbook/POLITICO
Two can't-miss political digests that will teach you how to talk about everything from the #cromnibus spending bill to Bridgegate like a pro.
The Shade Room
The urban gossip site is revolutionary in its use of Instagram as a news-breaking medium. With the most painstaking methods I've seen, they track celebrity gossip and find stories buried in thousands of comments. Best investigative journalists in America?
BuzzFeed
Exact same weird-cat vs. hard-news ratio as my brain, communicated in a voice eerily close to my truest self.
Now with Alex Wagner
I watch this MSNBC show for my afternoon politics fix.
NY1
The local news channel, with its never-changing throwback graphics, is my eternal happy place.
@LeeRadziwill's Twitter
I can't guarantee this account is actually run by 82-year-old socialite Lee Radziwill, but who cares! It's Absolutely Fabulous meets Camelot full of #lifelessons like: "#Miami, a sunny place for shady people."
Reliable Sources
Since Brian Stelter joined CNN, this media-analysis show has been the Sunday TV I most look forward to watching.
This article appears in the March issue of Marie Claire, on newsstands now.
You Should Also Check Out:
The Email Habits of Highly Successful People
Marie Claire email subscribers get intel on fashion and beauty trends, hot-off-the-press celebrity news, and more. Sign up here.