Taylor Swift Will Permit Apple to Stream Her Music After All
Verrrry interesting.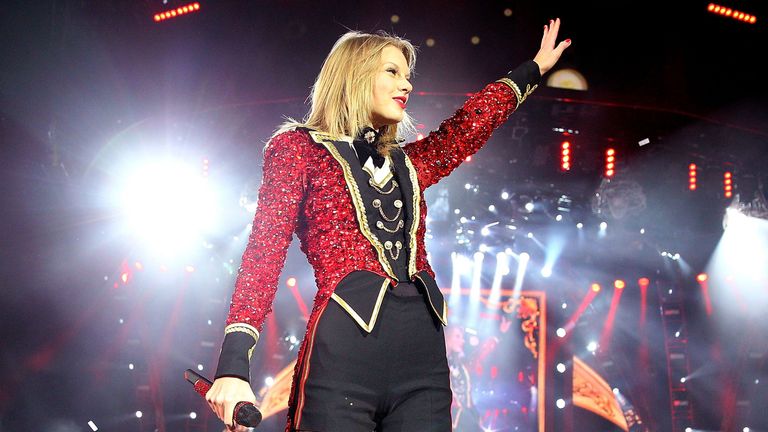 (Image credit: Getty Images)
Update, 6/25: After three days of music-revolutionizing Tumblr posts, social media vollying, and too many changes of heart to count, Taylor Swift has agreed to relinquish 1989 to Apple Music:
It is happily decided. Taylor Swift is happy. Apple is happy. The conspiracy theorists are weeing themselves from happiness. Everybody is happy.
See you on #AppleMusic on June 30th! https://t.co/ajNnMV6TNAJune 25, 2015
See more
Smooth. Very smooth.
Original post, 6/24: When Taylor Swift isn't rocking sold-out concerts, fine-tuning her army of Hollywood friends, paying off her fans' student loans, and revamping the term "cat lady" one adorable Instagram post at a time, she's taking on big companies and changing the music industry for the betterment of her fellow artists.
But is it all too good to be true?
Some skeptics are claiming that Taylor Swift v Apple went *so* well, it had to be a PR stunt. Their reasoning? 1) Taylor Swift comes out as a hero 2) Apple looks like they're playing ball and are totally on board with artists' welfare.
Apple vs Taylor Swift. Now maybe I'm just getting old and cynical but this whole thing reeks of PR setup to me.... http://t.co/0C9jqg8JUXJune 22, 2015
See more
Anyone else kinda cynical about this Taylor swift vs Apple thing? I feel like I've been played into being excited for their free trial.June 22, 2015
See more
To which we say: 1) When did everyone become an expert in PR tactics? 2) Even if true—um, artists get paid and no one got hurt, so...what's the big deal?
Tay motto #475: Haters gonna hate.
I'm Sam, the senior editor at MarieClaire.com. I love shining a light on awesome people doing things that matter, cool products and hacks for everyday life, and advice you'll actually use. I'm pretty much always looking for the perfect GIF for any situation. When I'm not trolling the internet, I can be found dancing like a weirdo or napping like it's my job. Right now, I'm probably eating or drinking something filled with sugar or booze. (Sorry, mom.)