Matt McGorry Designed the Greatest Feminist T-Shirt *Ever* for International Women's Day
Even better? The proceeds help protect abortion access.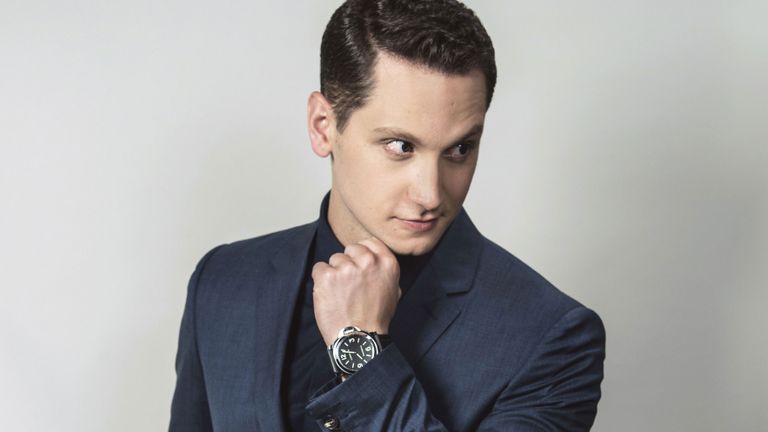 (Image credit: Getty)
Welcome to the first day of the rest of your life: the day you came face to face with Matt McGorry's feminist T-shirt.
Because he's pretty much winning at life, the Orange Is the New Black star decided to celebrate International Women's Day by making a sassy tee (which you can buy here) and donating the proceeds to NARAL.
[image id='7ebe65c1-e2bd-4c56-b87e-058dcca40e23' mediaId='6a0f1af4-fffa-46e0-be9c-36031a8b7809' caption='' loc='C' share='true' expand='true' size='medium'][/image]
"When I was designing the shirt, I tried to imagine what I would've needed to hear a year ago to flip the switch and make me think about feminism differently; to think about what women go through everyday that I don't," McGorry tells MarieClaire.com. "It's crazy to me that I was blind to so many issues because I'd never had to deal with them as a man. When you're in a position of privilege, it's easy to take for granted how much you benefit."
McGorry publicly identified himself as a feminist one year ago today, and hopes other men will get on board the equal rights train. "Getting people, especially men, to understand the word and self-identify is paramount to achieving equality," he explains. "Historically, the burden has been placed on women to make issues of inequity easier for men to swallow. F*ck that."
🙌 🙌 🙌
Please take a moment to find the lady boss in your life (hint: it's you) and give her this shirt, because who knows? Maybe it'll change a few minds. To quote McGorry, "The beginning of the journey often comes with owning these words: 'I am a feminist.'"
Buy the T-shirt here for $22.99.
Mehera Bonner is a news writer who focuses on celebrities and royals.