Watch Michelle Obama Throw Some Major Shade at Barack Obama on 'Ellen'
Clearly, she's done this before. 😉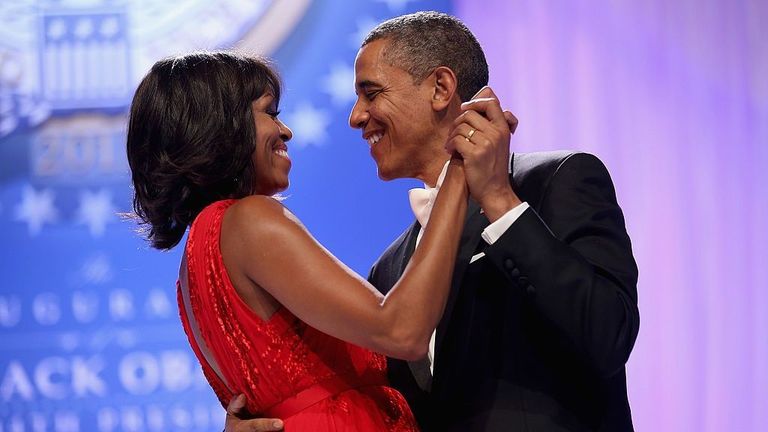 (Image credit: Getty)
We all know that FLOTUS and POTUS are the ultimate power couple. I mean, there's a movie about their first date coming out starring people who are only marginally better-looking than them because they are already so damn stunning. And have you seen this heavenly photo that gave the Internet a whole new level of #relationshipgoals?
brb gonna make #relationshipgoals memes that have nothing to do with this photo for facebook & instagram pic.twitter.com/rb33Lpv9TASeptember 8, 2016
See more
After 16 years together, it's safe to say that they're still totally in love. Which means they are very comfortable throwing a little sass at one another–or at least Michelle is.
The First Lady recently stopped by Ellen with NBA all-star Steph Curry, who sometimes plays golf with Obama. Ellen asked which one of them was better and immediately Michelle was like definitely not my husband.
Then, when Curry joked that he couldn't give away Obama's golf kryptonite, Michelle made the best expression:
Then, she revealed that apparently Obama is a major trash-talker. And she gave Curry a little tip of how to trash-talk right back to him:
She's even got a line ready: "As you're putting, you wanna say, 'The shadow from your ears is really messing up my putt."
All the LOLs.
Follow Marie Claire on Facebook for the latest celeb news, beauty tips, fascinating reads, livestream video, and more.