Inside the Masterful Way Celebrities Time Their Divorce Announcements
Monday: ❌ Friday: ✔️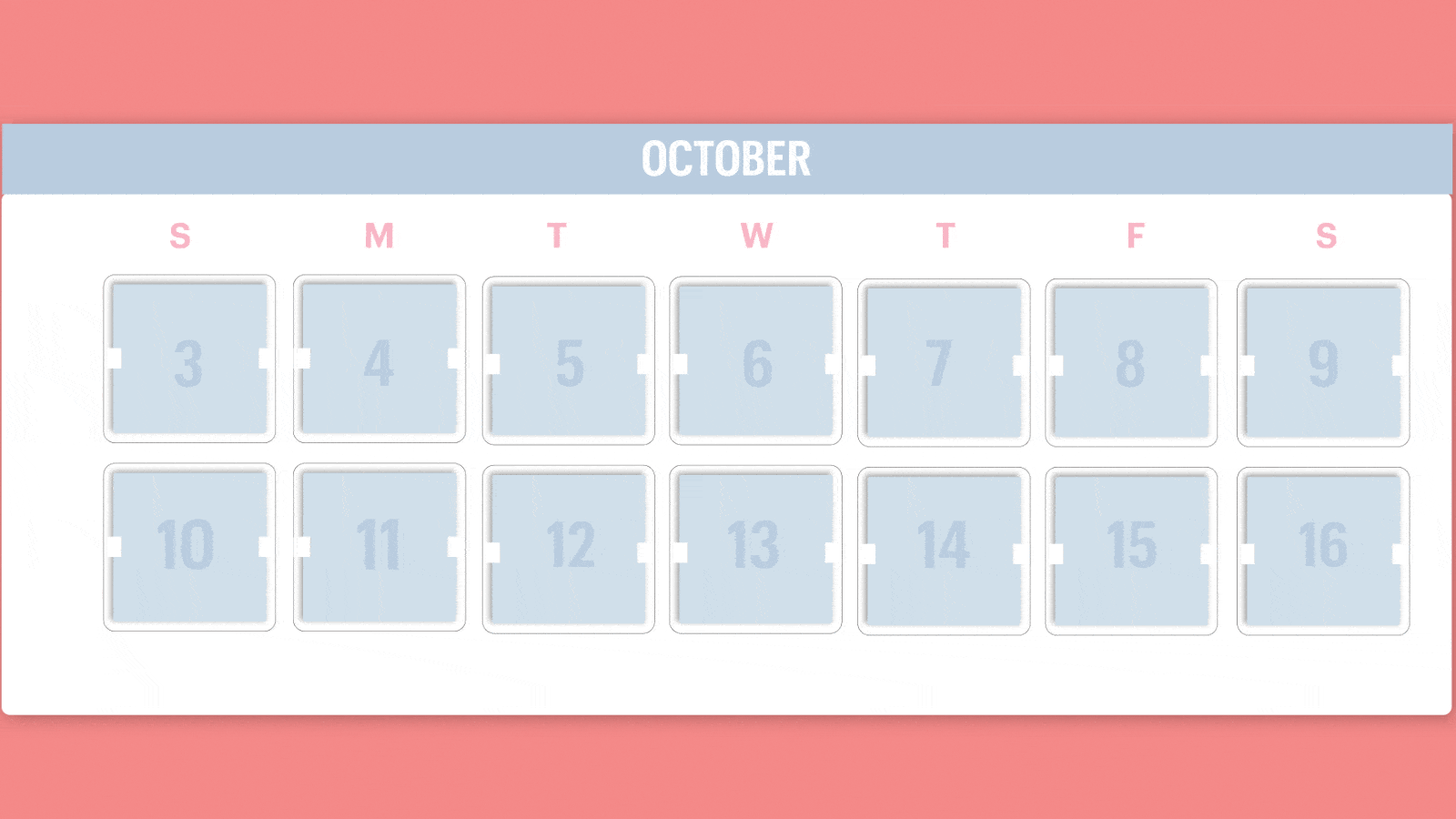 (Image credit: Design by Mia Feitel)
Much like cheese is everything when it comes to pizza, timing is everything when it comes to celebrity divorce. Why? Simple: Planning makes perfect.
"Divorces, breakups—these are things that we're in control of," famed celebrity publicist and crisis manager Jonathan Hay tells MarieClaire.com. "It's not like a death, or something—you're in control of when the announcement comes out. You can pick."
Makes sense, but how do you go about choosing the perfect moment? It's a science, and we got our hands on the formula.
Friday = Low Impact
News writers are the world's most sleep-deprived people (*gulps cup of coffee*), and by the time Friday roles around nothing can get in the way of the weekend. So, what happens when a celebrity drops their divorce announcement at 5:00 p.m. on a Friday afternoon? Sure, a world-weary writer will stay late and cover—but the news might not be treated with Wednesday-level reporting, and PR reps know it. So, for couples wanting their split to get as little attention as possible, Friday reveals are the way to go. "Couples having a more amicable split will announce the split going into the weekend," 5WPR CEO Ronn Torossian (who's represented everyone from Nick Cannon to Pamela Anderson) tells MarieClaire.com. "An uglier divorce which will play out publicly is more likely to be at the start of the week."
Couples who announced on a Friday: Tom Cruise and Katie Holmes, Demi Lovato and Wilmer Valderrama
Public Holiday = High Impact (Well, Sometimes)
You'd think public holidays would be a great opportunity for celebrities to keep their divorce announcements under the radar, but Thanksgiving is a game-changer. Think about it: you're home with nothing to entertain you except a giant pile of turkey and your crazy uncle. Internet to the rescue! "Public holidays are great for traction because so many journalists and media outlets take off, whereas the news cycles and internet are 24/7," Hay says. "So you can bring out a story in the holidays and get a lot more traction if you do it right. Everyone's looking at their smartphones. If you bring it towards Thanksgiving...I've always thought that one was intentional."
That said, some holidays (think three-day weekends where everyone's eager to ditch their phones and hit the beach) are perfect for celebrities shying away from the spotlight. Torossian says he's "counseled major companies to make layoff announcements on holiday weekends so the news gets buried," while Hay notes that celebrity dissolutions are not unlike company dissolutions. "These are brands with an infrastructure in place—with business managers, personal managers, and PR," he explains. "They're going to separate like a business would."
Celebrities who announced on a public holiday: Nick Lachey and Jessica Simpson (the day before Thanksgiving 2005), Russell Brand and Katy Perry (the day before New Year's Eve 2011)
Distracted Internet = Low Impact
The news of Liev Schreiber and Naomi Watts' breakup hit TMZ on Monday, September 26 at 7:02 p.m. EST. The first presidential debate between Donald Trump and Hillary Clinton aired just two hours later. Coincidence? Probably not. "It's a smart move if they were looking to minimize exposure," Torossian says. "They know it will make noise, they know it will gather attention—but when a big story is dominating the news, theirs will receive less media coverage." Considering the internet spent the entire week buried in debate drama, it's safe to say the couple's plan worked.
Another celebrity couple who took advantage of a distracted media? Pete Wentz and Ashley Simpson. At the time, Wentz said "It's like the one time on earth I'm like, 'thank God, Charlie Sheen exists.'"
Tuesday = Highly Controlled Impact
Weeklies are historically closed on Tuesdays thanks to most issues wrapping Monday night. This means celebrities who drop divorce news have increased control over how their story will play out over the next few days. "Angelina Jolie leaked her divorce to Brad Pitt on a Tuesday when all the weeklies were closed," Torossian says. "But she knew the announcement was huge and would percolate the whole week."
Hay further explains that if you "drop the announcement on Tuesday, by Wednesday it's everywhere—it's trending on socials, and you can ride the 48-72 hour cycle. The following week you have the weeklies. Then two weeks later, the client has an exclusive interview on the divorce, which will also spread and trend."
Dropping news on Tuesday also happens to be a great play for celebs with a specific agenda. From Hay: "Is there a movie coming out? Is there an album coming out? Is there something that we can catapult and use to our advantage? Then I would want to do it on a Tuesday."
Celebrities who announced on a Tuesday: Angelina Jolie and Brad Pitt, Taylor Swift and Tom Hiddleston, Lady Gaga and Taylor Kinney.
Right After a Bigger Couple Has Called It Quits = Low Impact
Nick Jonas and Olivia Culpo dropped news of their split on June 16, 2015. One day later, Us Weekly broke the story of Charlize Theron's split from Sean Penn. By piggy-backing on the breakup of another couple, a private celebrity can minimize their own exposure. "It implies they want to keep it out of the press," Hay says. "There are issues they want to keep quiet. These are people with regular lives and emotions, and when you go through a breakup in the public eye it can be nuts."
Celebrity couples who announced their split one day apart: Diane Kruger and Joshua Jackson announced their breakup on July 18, while Taylor Kinney and Lady Gaga's made headlines one day later on July 19. Gwen Stefani and Gavin Rossdale confirmed their divorce on August 3, while Zayn Malik and Perrie Edwards followed suit on August 4.
Follow Marie Claire on Facebook for the latest celeb news, beauty tips, fascinating reads, livestream video, and more.
Mehera Bonner is a celebrity and entertainment news writer who enjoys Bravo and Antiques Roadshow with equal enthusiasm. She was previously entertainment editor at Marie Claire and has covered pop culture for over a decade.