14 Times the Kardashians Fooled Everyone with Wigs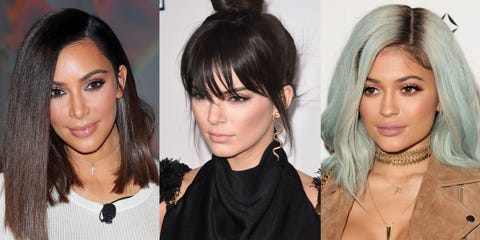 Like a flock of chameleons who also happen to be reality stars, the Kardashian/Jenner sisters change up their look like it's their job. Which, to be fair, it kinda is. But thanks to high quality wigs, it's basically impossible to tell when one of them has actually gotten a haircut. On that note, get ready to be 😱 , because we're breaking down 13 times Kylie, Kim, Kourtney, and Kendall switched up their look without going under the knife. By which we mean scissors.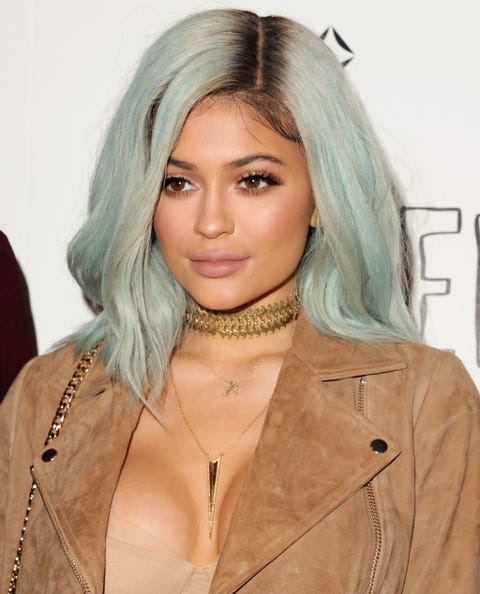 Ice Ice Baby
Kylie wore this powder blue Tokyo Stylez wig to the Paper Towns Los Angeles premiere in July 2015. Note the incorporation of baby hairs for a more natural look.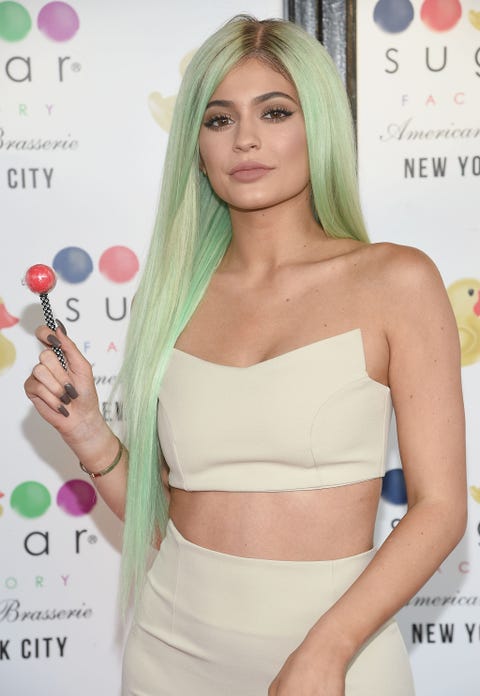 Minted
Kylie busted out mile-long green hair for her Sugar Factory appearance on September 16, 2015. This good time went down slightly before the star's wig guru Tokyo Stylez hit viral fame, so many fans assumed her green hair was the real deal.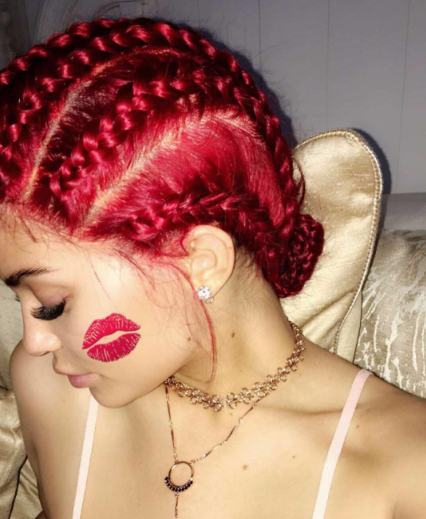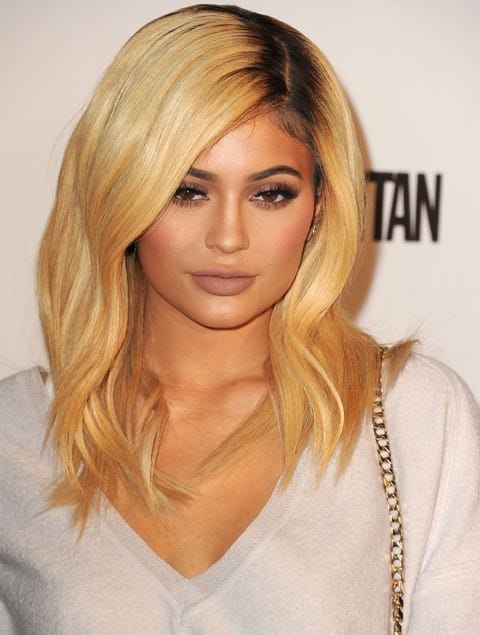 Brassy Blonde
Kylie wore this blonde Tokyo Stylez wig to Cosmopolitan's 50th Birthday Celebration on October 12, 2015. Total home run.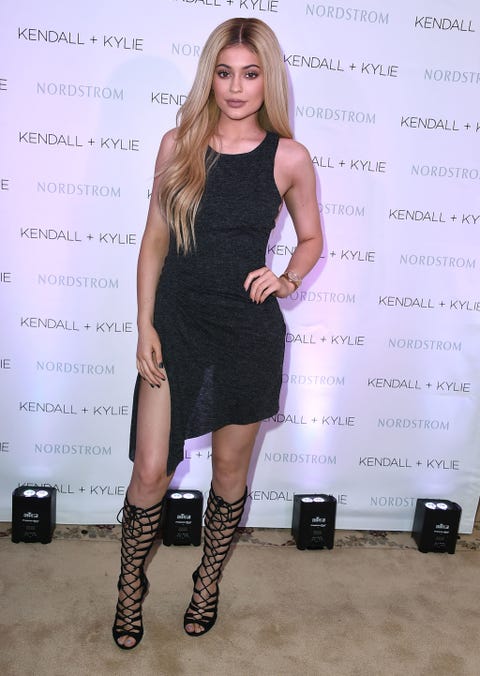 Caramel Coated
Kylie wore a longer version of the previous Toyko look in a slightly richer shade to celebrate the Kendall + Kylie Collection at Nordstrom in March 2016. Very early aughts, no?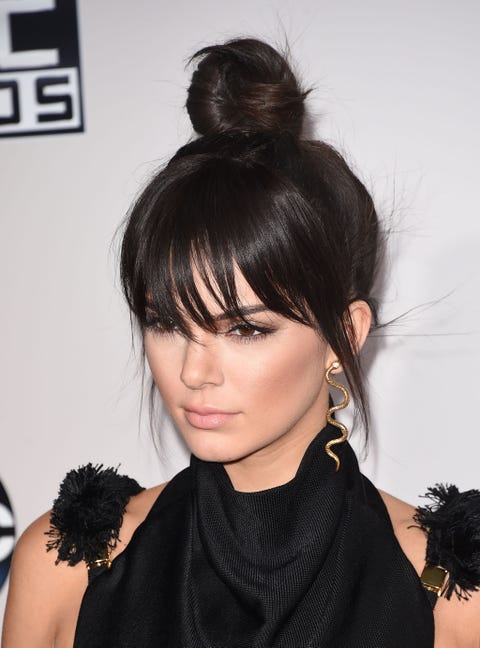 Bangin'
Kendall Jenner showed up with a long fringe at the 2015 AMAs, but spoiler alert: it was a clip-in. "People have asked me to get bangs and I say, 'no way,'" the model explained on her site. "Thankfully, faux-fringe is always a good solution."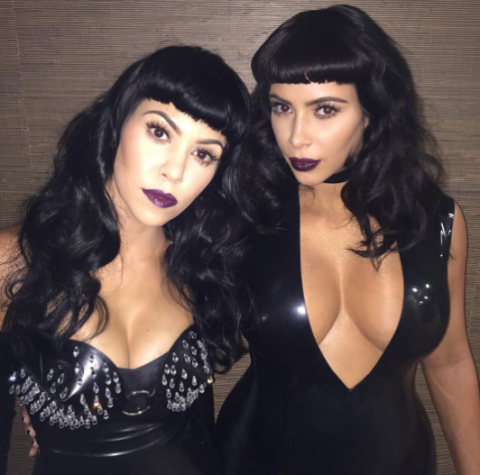 Bangin' x 2
Kim and Kourtney posted photos of themselves in matching bangs a few months ago, but turns out they were just accessories for the Kardashians' vampy photoshoot organized by Kim. (Side note: do you and your family dress up for professional shoots together?)
Credit: Instagram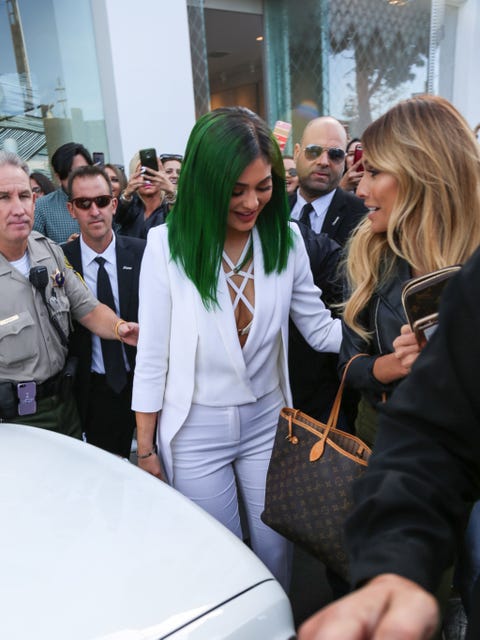 Emerald City
Tokyo Stylez designed this lob wig for Kylie to wear to her Lip Kit launch in November 2015. Love the color? He used Green Envy from Manic Panic.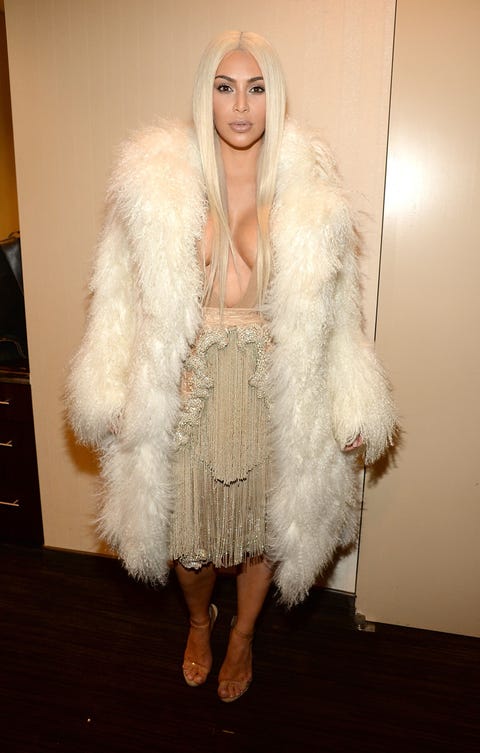 Platinum Power
Kim wore platinum blonde hair to Kanye West's Yeezy Season 3 show in February 2016, and everyone assumed she'd dyed it. Turns out this was just another genius wig from Tokyo Stylez.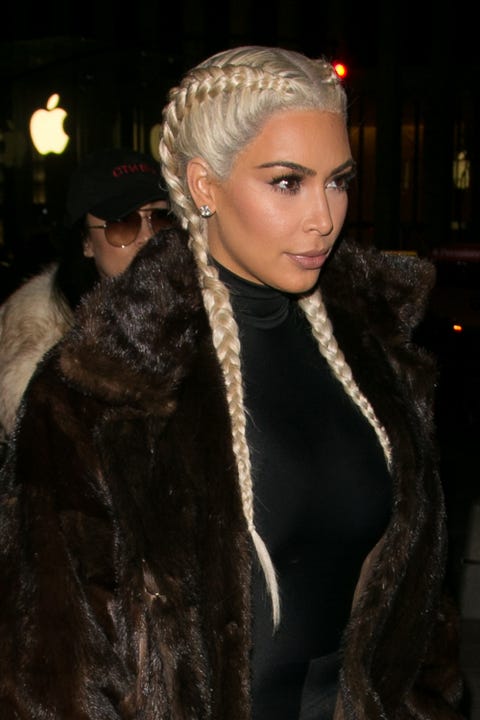 Braided
Kim continued to rock the blonde wig, opting for simple braids—a hallmark of her post-pregnancy style. The hair itself came from Pink Couture Hair.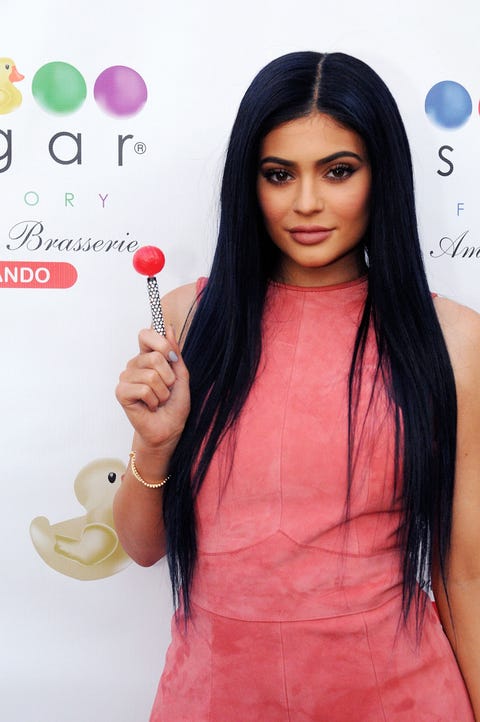 Navy Blue
While it looks like Kylie's simply wearing extensions at this circa March 2016 Sugar Factory appearance, she's actually wearing a deep navy wig from Tokyo Stylez.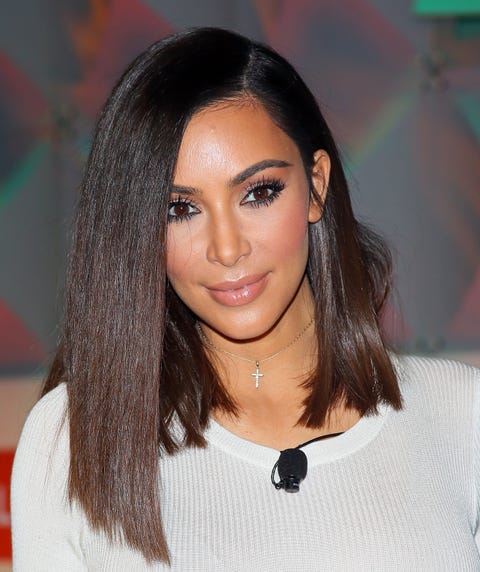 '90s Lob Goals
Kim was recently spotted with a super sleek lob (Rachel Green would have so rocked this on Friends), which turned out to be a wig cut by Chris Appleton. Kim has since hit Snapchat to reveal that she's considering making the look permanent.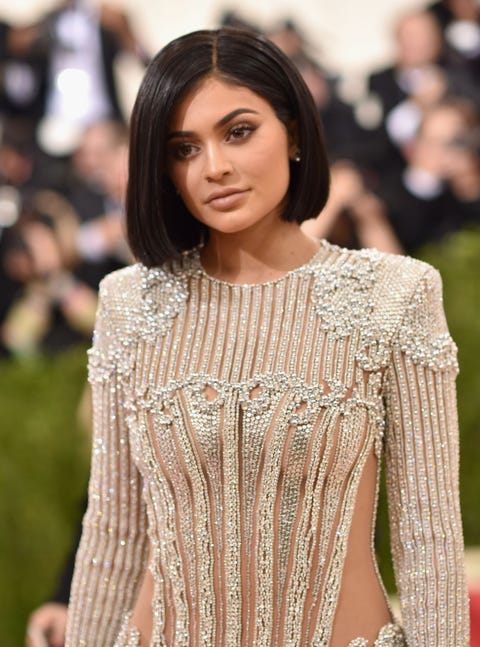 Living That Bob Life
Remember when Kylie showed up to the 2016 Met Gala with a blunt bob? Yeah. Totally a wig. Tokyo's Instagram does not lie.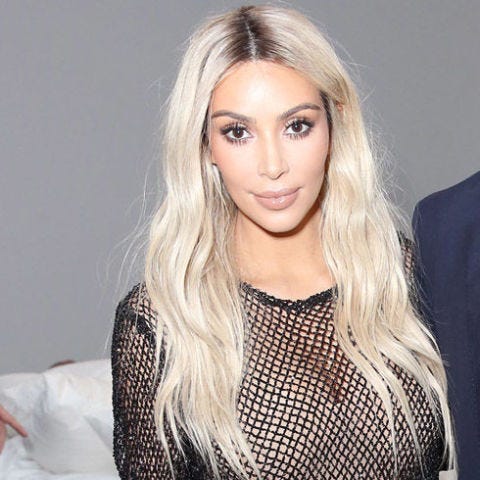 Blonde Is Back
Kim Kardashian broke out her trusty blonde wig for an art exhibit inspired by Kanye West's famous video in August 2016.
This content is created and maintained by a third party, and imported onto this page to help users provide their email addresses. You may be able to find more information about this and similar content at piano.io