The Women Behind the Super-Sexy New Starz Show 'The Girlfriend Experience'
NSFW—well, this story is, but the show is *definitely* not.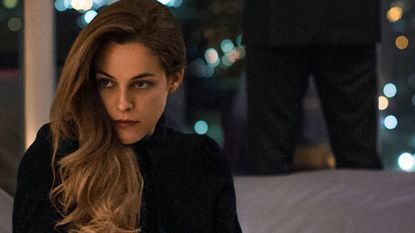 (Image credit: Starz)
Warning: Starz's new drama The Girlfriend Experience (inspired by the Soderbergh movie—he's an executive producer), which premiered Sunday, will fog up your windows/glasses/everything. And you have its breakthrough star Riley Keough, who plays Christine, law student by day and high-end call girl by night, and showrunner Amy Seimetz to thank for that.
Marie Claire: Define the term "girlfriend experience."
Amy Seimetz: The "girlfriend experience" is something that an escort would offer her clients: "I will come for a few hours and act like your girlfriend." It's a little longer of a relationship than a quickie.
MC: It's more than a transaction of money—there's a transaction of power, too. Who has the upper hand?
Riley Keough: My character, Christine, has the power, because it's her choice to be there or not. And she's super-manipulative and smart.
AS: The story is Christine realizing she has so much more power than she thought she had. You can't make a blanket statement of who has power in these situations—transactional relationships come with all the complexities that intimate relationships entail. It's almost impossible to be intimate with a human being and not have some sort of complex emotions or attachment to them.
MC: What was it like filming those steamy sex scenes between Christine and her, ahem, gentlemen callers?
RK: It wasn't some big deal where it was like, OK, now we're going to shoot a sex scene! Maybe the first time was a bit like that when we were trying to gauge how everyone felt about it.
AS: The more frank you can be about it—like, This is just happening, and let's not make such a big deal about it—while protecting the actors, the more comfortable it makes everything. As opposed to being so overly sensitive about sex and all that stuff.
MC: Has the show changed how you think about sex and relationships?
RK: It made me think about why sex is such a big deal. When you're shooting something like that every day, you become numb to it. It makes me think, Why is sex this precious, hidden thing? I thought about that a lot, but I didn't come up with an answer.
AS: Sex is such a simple thing. It's a physical act between two people, or multiple people, but it ignites so many emotions from people. No other physical acts we do—I mean, aside from murdering people—do that. It's an endless topic.
Follow Marie Claire on Instagram for the latest celeb news, pretty pics, funny stuff, and an insider POV.
Celebrity news, beauty, fashion advice, and fascinating features, delivered straight to your inbox!
As deputy editor, Jen oversees Cosmopolitan's daily digital editorial operations, editing and writing features, essays, news, and other content, in addition to editing the magazine's cover stories, astrology pages, and more. Previously, Jen was a senior editor at Marie Claire. Before that, she worked at GQ.