How to Start a Record Collection
7 Steps to Starting a Record Collection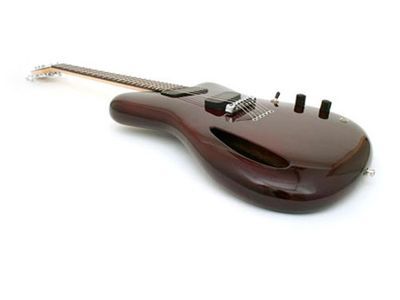 (Image credit: Future)
Starting a record collection has never been easier, thanks to online shopping and sites like eBay and Craigslist. Sure, browsing through vinyl records in your pajamas is easy, but it's also the best way to miss out on some gems — and, since you don't have the chance to listen before buying, it's often the musical equivalent of buying a "designer" bag out of the trunk of a car. But where do you begin? Read on for the seven steps to starting a record collection from scratch:
1. Start at home. Before we ask you to start browsing offline, you need to do your research. Start with books like Vinyl Junkies: Adventures in Record Collecting by Brett Milano and Goldmine Record Album Price Guide by Tim Neely.
2. Head to the local record stores. Give local record and music stores a call before heading out and explain that you'd like to start a record collection. Employees of these stores tend to be music buffs and will likely jump at the chance to give you advice and help you out — but some will be music snobs and will scoff. After all, they've been collecting vinyl records since before it was cool. Make a note of the places that are nice and helpful over the phone, and stop there first to browse, listen, and chat with employees and other customers. You'll be armed with a little more knowledge for your next stops.
3. Stop by thrift stores. Make a habit of taking five minutes to walk into a thrift store when you pass it. Their record collection will be much smaller than what you'll find a record store, so once you get to know the store's inventory, you'll be able to spot new records as they come in. Be friendly with the store's employees when you come in and let them know what kind of records you're looking for, especially if you go there frequently — if they know you come in once a week or so, they may set aside records they think you might like.
4. Peruse garage sales. This is where you'll find great, sometimes even rare, records that people are desperate to get rid of. This is where your research comes in handy — have a rough idea of price points and you'll be less likely to get ripped off. Before buying, ask if the sellers have a record player you can test it out on. Even if they don't, or are reluctant to drag it out of the house so you can have a private listening party, they may offer to give you a refund if you take a listen at home and are unhappy with it.
5. Find estate sales and auctions. You can end up getting boxes of records for 50 bucks if you hit up a small-town estate sale or auction. Winter is a good time to try — the smaller turnout because of bad weather means less competition and a better deal for you.
6. Log on. There's a time and a place for everything, and a good time to start record shopping online is when you're looking for something specific to build up a growing collection. Sites like GEMM, which has over 30 million records, LPs, and CDs, are impossible and overwhelming to browse without a little bit (or a lot) of direction. If you don't have a specific record in mind, stick to one artist or, if you're ambitious, one genre. Make sure to check out sellers' ratings if the site offers them, and don't waste your time and cash on sellers that have a bad reputation.
7. Ask around. Don't be shy about asking others where they find their records if you meet someone who collects. And don't get discouraged if it's taking you a long time to build your collection. Part of the fun is the thrill of the hunt and the pat on the back you give yourself when you find that perfect, speaks-to-your-soul record you never knew you've always wanted.