The Act's Gypsy Rose Blanchard Is Secretly Engaged
This is not an act.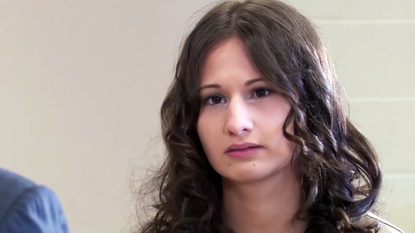 (Image credit: Dr. Phil /Oprah Winfrey Network)
Clear your social calendars for all of 2024. Because according to In Touch (opens in new tab), Gypsy Rose Blanchard, the woman whose real-life story (opens in new tab) serves as the inspiration for the Hulu series The Act (opens in new tab) is now engaged.
Remember Gypsy Rose? The woman convinced that she was fatally ill by her mother Dee Dee Blanchard, who likely had a mental disorder known as munchausen syndrome by proxy. Gypsy Rose now serves a 10-year prison sentence (opens in new tab) for her mother's murder after discovering she was in perfectly good health.
Despite being behind bars at the Missouri Chillicothe Correctional Center, Blanchard has managed to fall in love with her pen pal, who she now calls her fiancé.
In Touch spoke to Fancy Macelli, a family friend and the director of the alternative Gypsy Rose series By Proxy. "She keeps him very private," Macelli said (opens in new tab). "We're not going to release his name or anything like that, but she does have a fiancé. That's something she wouldn't have ever been able to do with her mom: be engaged."
According to In Touch (opens in new tab), the couple met through a pen pal program and eventually Gypsy's now-betrothed came to visit. The two talk often, several times a week if not more. As of right now, Gypsy Rose isn't up for parole until 2024. But her fiancé has already begun to develop relationships with Gypsy's family members, including her father, Rod Blanchard and stepmother, Kristy Blanchard (opens in new tab).
"They're actually going to meet him next month, but they've been communicating with him for a long time through phone calls, emails, all of that," Marcelli said (opens in new tab). "So he is involved in their lives, it's not just, 'Oh, he's there for Gypsy.'"
Of couse, Gypsy Rose still has five years left before parole and Marcelli admits "things can change." But until then, Congratulations to the happy couple!
WATCH 'THE ACT' ON HULU HERE (opens in new tab)
RELATED STORY
Alexis Jones is an assistant editor at Women's Health where she writes across several verticals on WomensHealthmag.com, including life, health, sex and love, relationships and fitness, while also contributing to the print magazine. She has a master's degree in journalism from Syracuse University, lives in Brooklyn, and proudly detests avocados.