The 25 Best Documentaries of 2023 (So Far)
From hard-hitting historic stories to bombshell moments in pop culture.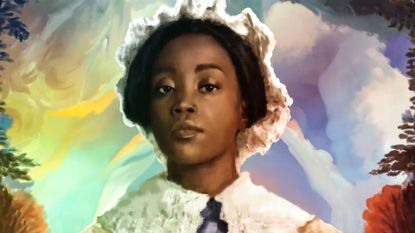 (Image credit: Courtesy of Netflix)
Sometimes, when the mind-numbing cattiness of The Real Housewives gets old, it's nice to turn on something that gets the ole noggin' spinning—something you'll enjoy watching that teaches you something new. Enter: The year's best documentaries. As with the best documentaries of 2022, these are the series and films that will garner your full attention with real-life stories from the past and present day. 2023's slate of awe-inspiring titles has a little something for everyone, from insightful sports stories to pop culture bombshells. Get ready to add these new documentaries to your watchlist.
'Sometimes When We Touch'
Premieres: Out now on Paramount+
This music doc chronicles the mostly-untold story of soft rock, the genre whose artists dominated pop music worldwide in the 1970s—think The Carpenters, Barry Manilow, "The Pina Colada Song"—only to crash and burn in the 1980s. The pioneers of the rock/pop sound chronicle the rise and fall, as well as one of the most unlikely comebacks in music history.
'Break Point'
Premieres: Out now on Netflix
Sports lovers and tennis fans especially are sure to love Netflix's new docuseries, Break Point. This series follows up-and-coming tennis stars over a year as they train and compete their way across the globe in the hopes of becoming the sport's number one player.
'Super League: The War for Football'
Premieres: Out now on Apple TV+
It turns out there's a lot of tension behind the scenes of the world's most popular sport. Over four episodes, this series follows what happens when plans for a breakaway soccer league emerge. Leaders of the sport are forced to decide whether that want to defend or upend soccer's long-held traditions.
'The 1619 Project'
Premieres: Out now on Hulu
Brought to you by Pulitzer Prize-winning journalist Nikole-Hannah Jones and the New York Times Magazine, this docuseries isn't your average history lesson. This six-part series places the consequences of slavery and the contributions of Black Americans at the forefront of our nation's history.
'Pamela: A Love Story'
Premieres: Out now on Netflix
We all become extra obsessed with the story of Pamela Anderson and Tommy Lee thanks to Hulu's Pam & Tommy, but Anderson herself is taking back her own narrative in this documentary. In her own words and personal videos, Anderson tells the story of her rise to fame from small town girl to international sex symbol.
'The Reluctant Traveler'
Premieres: Out now on Apple TV+
When you can't afford to trot across the globe, the next best thing is to watch someone else do it on TV. This travel series sees Schitt's Creek star Eugene Levy explore some incredible places including Japan, Portugal, Maldives, Finland, and more. Knowing Levy, the series' eight episodes are sure to be filled with dry jokes and funny situations.
'Emergency NYC'
Premieres: Out now on Netflix
First responders have one of the most demanding jobs in the world, and many who don't work in the industry only have a faint idea of everything they face. This docuseries following several frontline medical professionals in NYC as they balance their intense work with their personal lives.
'Little Richard: I Am Everything'
Premieres: Out now on VOD
In this electric documentary, Lisa Cortés lays out the history of the early rock 'n' roll star's career and inescapable influence, peppering footage of his performances and speeches with appearances from artists including Mick Jagger and Billy Porter.
'Longest Third Date'
Premieres: Out now on Netflix
Imagine: you meet a cool guy, decide to go one a spontaneous trip with him... and a pandemic hits while you're in another country. This doc follows Khani Le and Matt Robertson as they find their way to love while stranded in Costa Rica in the early days of COVID.
'Still: A Michael J. Fox Movie'
Premieres: Out now on Apple TV+
This captivating documentary about the Back to the Future star tells the story of his career and his experiences learning to live with Parkinson's disease, with the actor opening up about keeping his health condition secret for years.
'Bama Rush'
Premieres: Out now on Max
In August 2021, #BamaRush took over Tik Tok, as millions of grown adults became deeply invested in whether potential new members were admitted into sororities at the University of Alabama. Filmed ahead of 2022's rush, this doc follows several PNMs in the year leading up to the process, in an exploration of Southern fraternity culture, and how far people will go for acceptance.
'The Deepest Breath'
Premieres: Out now on Netflix
In this documentary about the dangerous world of free diving, director Lauren McGann follows the early lives and careers of Italian free diver Alessia Zecchini, who's determined to break the world record, and Irish safety diver Stephen Keenan, who accompanies Zecchini partway down to help in case something goes wrong.
'The League'
Premieres: Out now on VOD
This nuanced sports documentary from acclaimed filmmaker Sam Pollard tells the history of the Negro League, and the triumphs and challenges that the Black baseball players faced throughout the first half of the twentieth century.
'Kokomo City'
Premieres: Out now on VOD
D. Smith's award-winning documentary profiles four Black trans sex workers in Atlanta and NYC—Daniella Carter, Koko Da Doll, Liyah Mitchell, and Dominique Silver—as they tell the stories of their lives and their work in all their unfiltered, humorous, and stunning glory.
'Stephen Curry: Underrated'
Premieres: Out now on Apple TV+
Even if you're not a fan of basketball, you'll be able to appreciate Stephen Curry's coming-of-age story. From his time as a college player to a four-time NBA champion, this film documents Curry's rise to stardom with intimate cinéma vérité, archival footage, and on camera interviews.
'King Coal'
Premieres: Out now in theaters
This acclaimed, poetic documentary follows the families who live and grow up in Central Appalachia's coal mining towns, as director Elaine McMillion Sheldon examines the coal industry's history and influence on the region she calls home.
'Our Body'
Premieres: Out now in theaters
This three-hour doc from French director Claire Simon offers an emotional study of the diverse patients at the gynecological unit of a Paris hospital. As the film documents the various procedures in the ward—ranging from pregnancy consultations and deliveries to fertility and cancer treatments to gender-affirming care—it provides a compassionate look at the frontlines of gender-related healthcare.
'The Heart of Invictus'
Premieres: Out now on Netflix
The long-awaited docuseries about Prince Harry's Invictus Games has finally landed on streaming, as it chronicles the players and production behind the annual sporting event for wounded, injured, and sick veterans and members of the armed services internationally.
'Invisible Beauty'
Premieres: Out now on VOD
Fashion trailblazer Bethann Hardison co-directs this highly-anticipated doc about her own legacy of championing racial diversity in the modeling industry, with commentary from the countless models and stars she has inspired, including Naomi Campbell, Tyson Beckford, Tracee Ellis Ross, and Zendaya.
'The Super Models'
Premieres: Out now on Apple TV+
This four-part docuseries brings together four of the world's most iconic supermodels—Naomi Campbell, Cindy Crawford, Linda Evangelista, and Christy Turlington—to reminisce on the early days of their career and the behind-the-scenes events that the public did not see.
'Beyond Utopia'
Premieres: Out now in theaters
This engrossing documentary on North Korean defectors follows the harrowing journey of the Roh family as they journey from their home country to Thailand, via footage captured by the family as well as operatives on the underground network which helped them escape.
'Sly'
Premieres: Out now on Netflix
Oscar nominee Sylvester Stallone will be the subject of a retrospective documentary covering his decades-long career, showing the parallel between his personal underdog story and the iconic characters he's brought to life, Rocky to Rambo.
'Stamped from the Beginning'
Premieres: November 20 on Netflix
Dr. Ibram X. Kendi's 2016 New York Times-bestselling book is getting a feature documentary adaptation. Propelled by vivid animation and commentary from leading female academics and activists including Dr. Angela Davis and Dr. Jennifer L. Morgan, the doc will guide viewers through a comprehensive account of how racist tropes were developed and enshrined in American culture.
'20 Days in Mariupol'
Premieres: November 21 on PBS
After a year's worth of hype from its decorated film-festival run, Mstyslav Chernov's Pulitzer Prize-winning documentary will finally be aired for the general public, showing the struggles of an AP team of Ukrainian journalists as they report on the atrocities of the Russian invasion while trapped in the city of Mariupol.
'American Symphony'
Premieres: November 24 on Netflix
In 2021, on the same week that Jon Batiste received 11 Grammy nominations for his eventual Album of the Year winner "We Are," his longtime partner Suleika Jaouad discovered her rare form of leukemia had returned after 10 years in remission. This intimate musical by Matthew Heineman follows the couple over the following year of their lives, as they each balance their creative pursuits with Jaouad's treatment.
Celebrity news, beauty, fashion advice, and fascinating features, delivered straight to your inbox!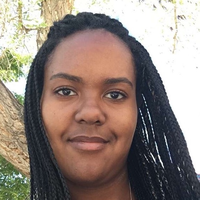 Contributing Culture Editor
Quinci LeGardye is a Contributing Culture Editor who covers TV, movies, Korean entertainment, books, and pop culture. When she isn't writing or checking Twitter, she's probably watching the latest K-drama or giving a concert performance in her car.