Editors handpick every product that we feature. We may earn commission from the links on this page.
Astrology Gifts for Your Horoscope-Obsessed Friends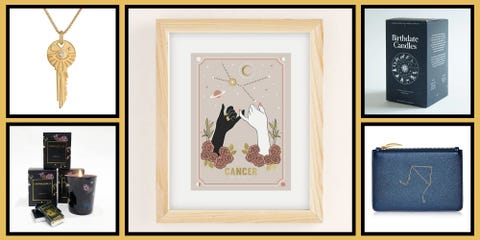 Design By Morgan McMullen
When she has her birth chart memorized by heart (and I'm not just talkin' about her sun and her moon—I'm talkin' rising, Jupiter, Mars, and Venus), breaking through the mainstream horoscope obsession seems like an impossible gift-giving task. Still, whether she chooses who she dates based on their sign or admits her knowledge extends little beyond her sun sign, there's a gift for every type of horoscope-loving friend. See what's written in the stars, ahead.
This content is created and maintained by a third party, and imported onto this page to help users provide their email addresses. You may be able to find more information about this and similar content at piano.io