Holiday Movie Quotes to Get You Into the Spirit
"Merry Christmas, ya filthy animals!" —Kevin McCallister and also me the whole month of December.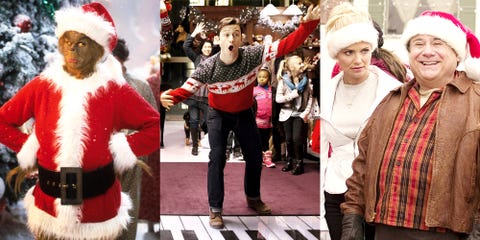 Christmas movies to Christmas are like a Starbucks red cup to December: One just wouldn't be as wonderful without the other. There's something about a Christmas movie that allows it to rise above the logic of a sensible plot in a way you not only don't mind, but actively indulge in. For all the Grinches in your life, I present: The best lines from Christmas movies. Ever.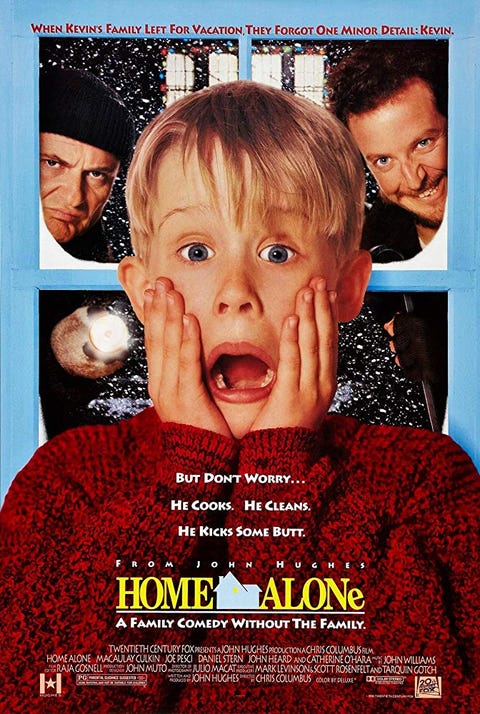 'Home Alone' (1990)
Kevin McCallister: "Bless this highly nutritious microwavable macaroni and cheese dinner and the people who sold it on sale. Amen."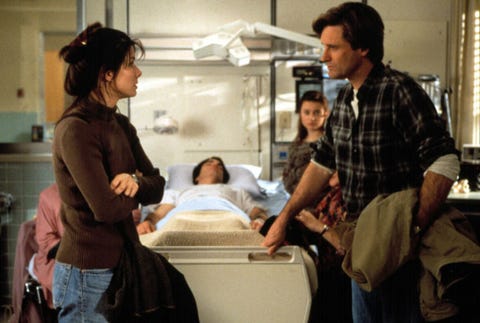 'While You Were Sleeping' (1995)
Lucy: "Do you believe in love at first sight? Nah, I betcha don't, you're probably too sensible for that. Or have you ever, like, seen somebody? And you knew that, if only that person really knew you, they would, well, they would, of course, dump the perfect model that they were with, and realize that you were the one that they wanted to, just, grow old with. Have you ever fallen in love with someone you haven't even talked to? Have you ever been so alone you spend the night confusing a man in a coma?"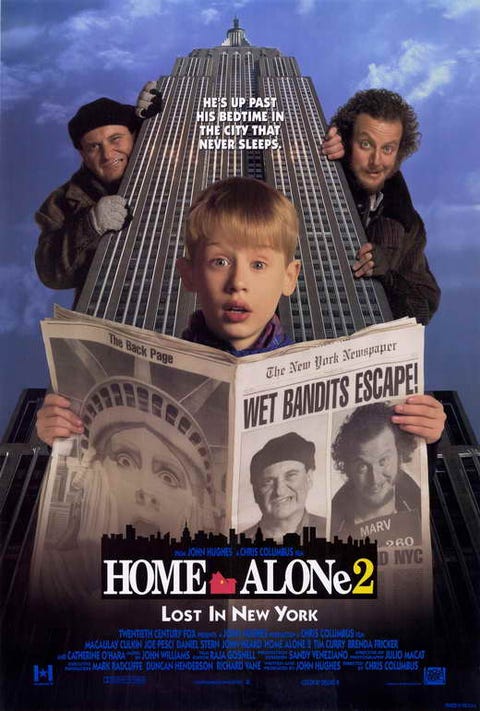 'Home Alone 2: Lost In New York' (1992)
Bird Lady: "I'm just afraid if I do trust someone, I'll get my heart broken."
Kevin McCallister: "I understand. I had a nice pair of rollerblades. I was afraid to wreck them, so I kept them in a box. Do you know what happened? I outgrew them. I never wore them outside. Only in my room a few times."
Bird Lady: "A person's heart and feelings are very different than skates."
Kevin McCallister: "They're kind of the same thing. If you won't use your heart, who cares if it gets broken? If you just keep it to yourself, maybe it'll be like my rollerblades. When you do decide to try it, it won't be any good. You should take a chance. Got nothing to lose."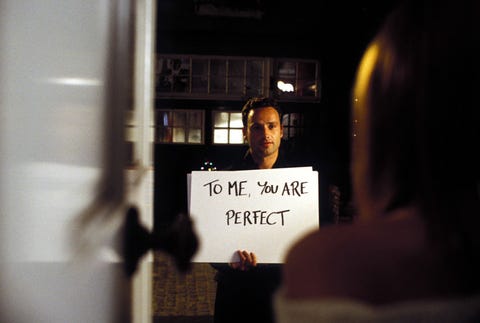 'Love Actually' (2003)
Mark: "But for now, let me say...Without hope or agenda...Just because it's Christmas...And at Christmas you tell the truth...To me, you are perfect."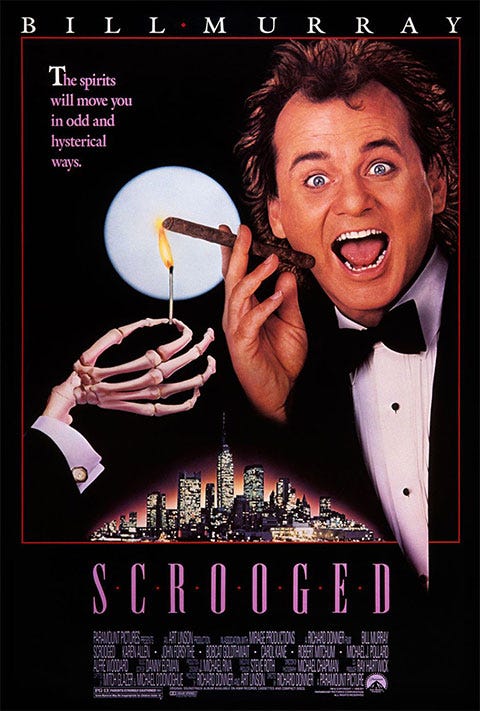 'Scrooged' (1988)
Frank Cross: "It's Christmas Eve. It's the one night of the year when we all act a little nicer, we smile a little easier, we cheer a little more. For a couple of hours out of the whole year we are the people that we always hoped we would be."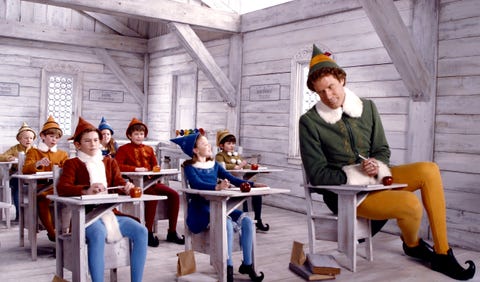 ©New Line Cinema/Courtesy Everett Collection
'Elf' (2003)
Buddy: "I planned out our whole day. First, we'll make snow angels for a two hours, then we'll go ice skating, then we'll eat a whole roll of Tollhouse Cookie dough as fast as we can, and then we'll snuggle."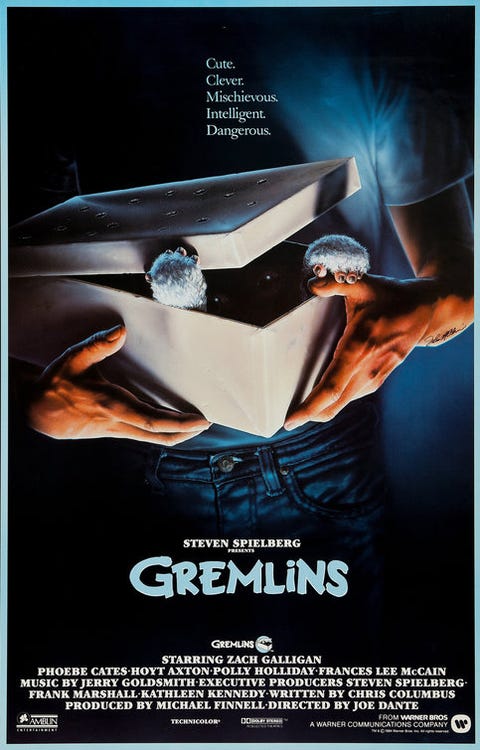 'Gremlins' (1984)
Kate Beringer: "You say you hate Washington's birthday or Thanksgiving, and nobody cares, but you say you hate Christmas, and people treat you like you're a leper."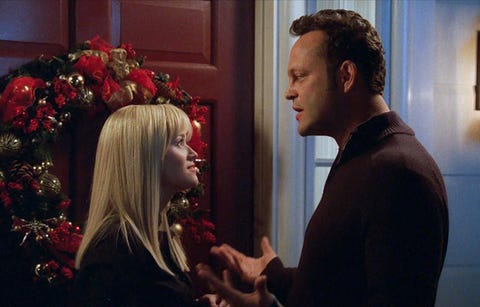 'Four Christmases' (2008)
Howard: "Boys, I don't wanna speak ill of your mother on Christmas, but she's nothing but a common street whore."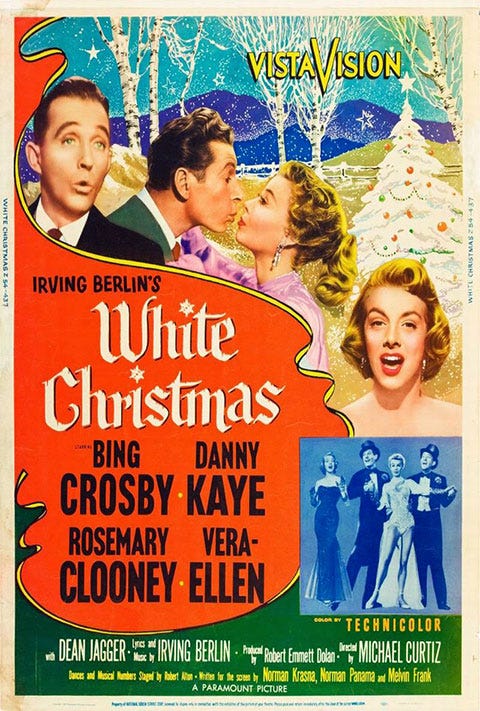 'White Christmas' (1954)
Phil Davis: "My dear partner, when what's left of you gets around to what's left to be gotten, what's left to be gotten won't be worth getting, whatever it is you've got left."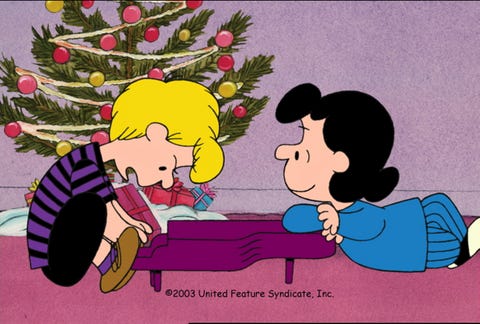 ABC Photo Archives
Getty Images
'A Charlie Brown Christmas' (1965)
Charlie Brown: "Rats. Nobody sent me a Christmas card today. I almost wish there weren't a holiday season. I know nobody likes me. Why do we have to have a holiday season to emphasize it?"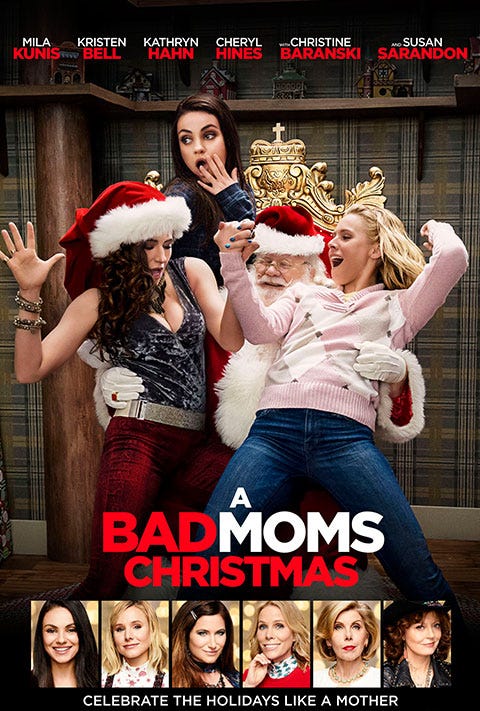 'A Bad Moms Christmas' (2017)
Kiki: "I spend months picking out the perfect present for everyone. You know the only thing I get in return? Coupons, free back rubs."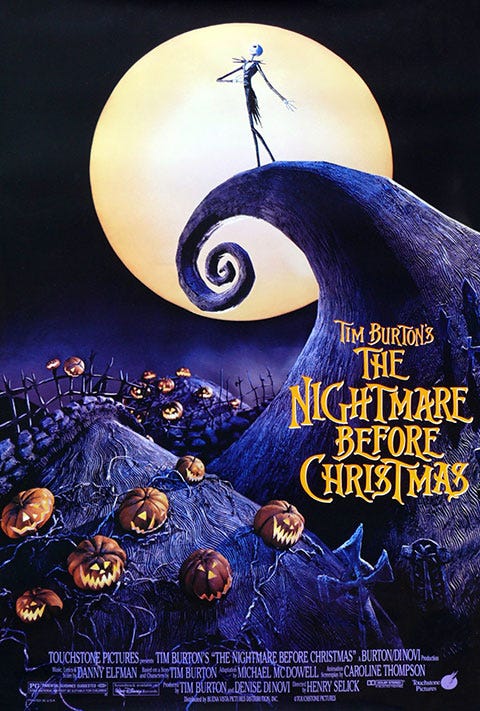 'The Nightmare Before Christmas' (1993)
Jack Skellington: "There's children throwing snowballs, instead of throwing heads, they're busy building toys and absolutely no one's dead."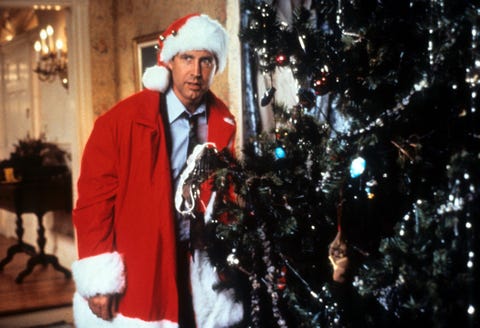 Archive Photos
Getty Images
'National Lampoon's Christmas Vacation' (1989)
Ellen Griswold: "I don't know what to say, but it's Christmas, and we're all in misery."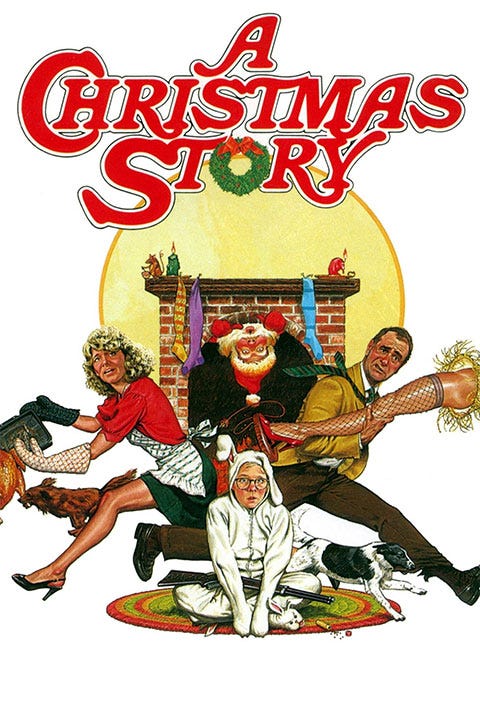 'A Christmas Story' (1983)
Ralphie: "Of course! Santa! The big man! The head honcho! The connection! Oh, my mother had truly messed up this time!"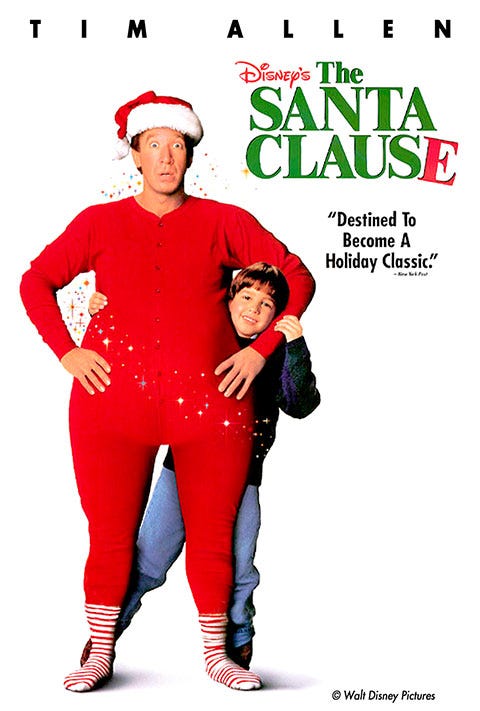 'The Santa Clause' (1994)
Scott Calvin: "Who gave you permission to tell Charlie there was no Santa Claus? I think if we're going to destroy our son's delusions, I should be a part of it."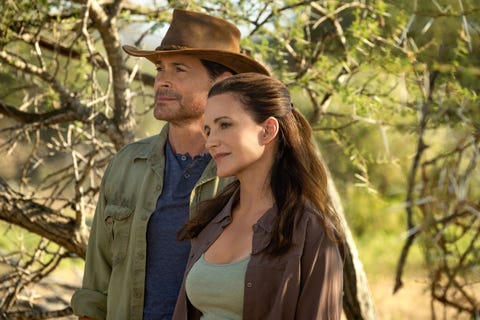 'Holiday In The Wild' (2019)
Derek: "The thing about elephants...they read your soul."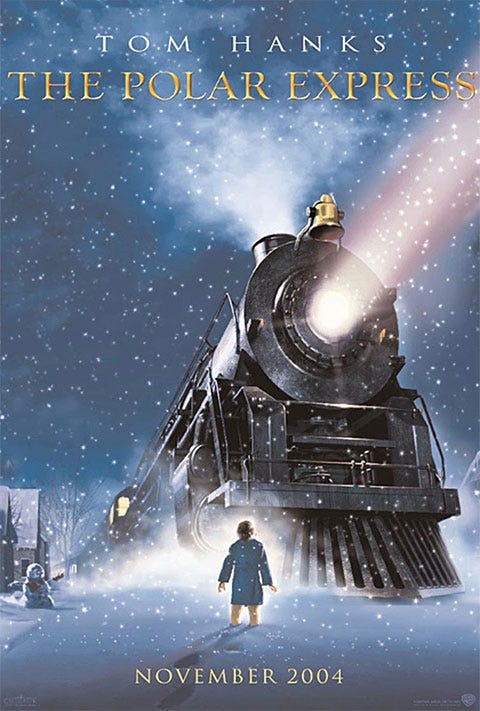 'Polar Express' (2004)
The Conductor:"Seeing is believing, but sometimes the most real things in the world are the things we can't see."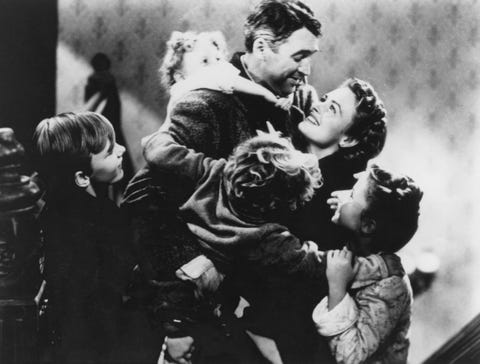 'It's A Wonderful Life' (1946)
Clarence: "Strange, isn't it? Each man's life touches so many other lives. When he isn't around he leaves an awful hole, doesn't he?"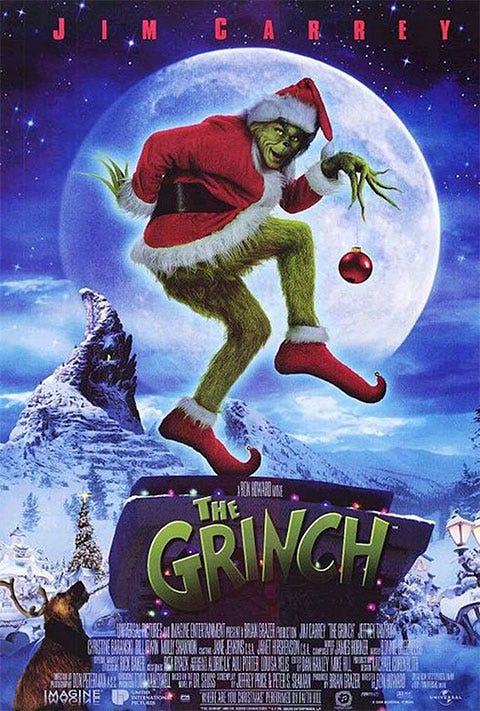 'How The Grinch Stole Christmas' (2000)
The Grinch: "The nerve of those Whos. Inviting me down there-on such short notice! Even if I wanted to go, my schedule wouldn't allow it. 4:00, wallow in self-pity; 4:30, stare into the abyss; 5:00, solve world hunger, tell no one; 5:30, jazzercise; 6:30, dinner with me - I can't cancel that again; 7:00, wrestle with my self-loathing...I'm booked. Of course, if I bump the loathing to 9, I could still be done in time to lay in bed, stare at the ceiling and slip slowly into madness. But what would I wear?"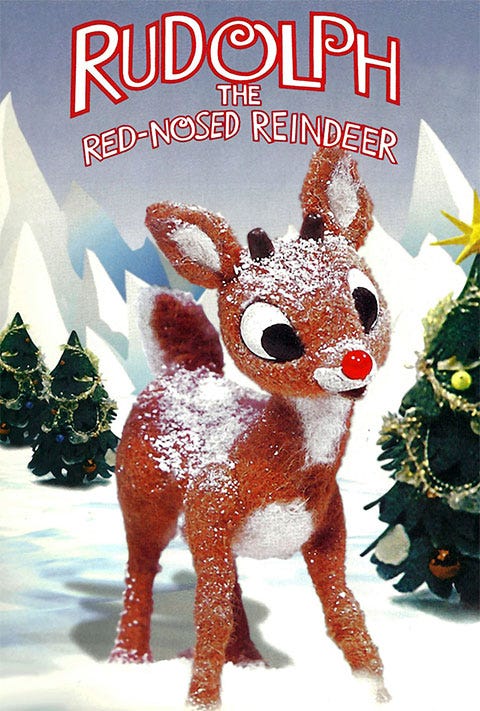 'Rudolph The Red-Nosed Reindeer' (1964)
Sam the Snowman: "Now don't any of you worry your heads about Santa, Mrs. Claus will have him plenty fattened up before Christmas Eve. It's always the same story."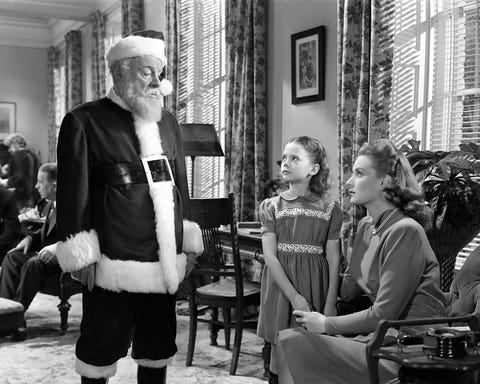 Silver Screen Collection
Getty Images
'Miracle on 34th Street' (1947)
Fred Gailey: "Faith is believing in things when common sense tells you not to."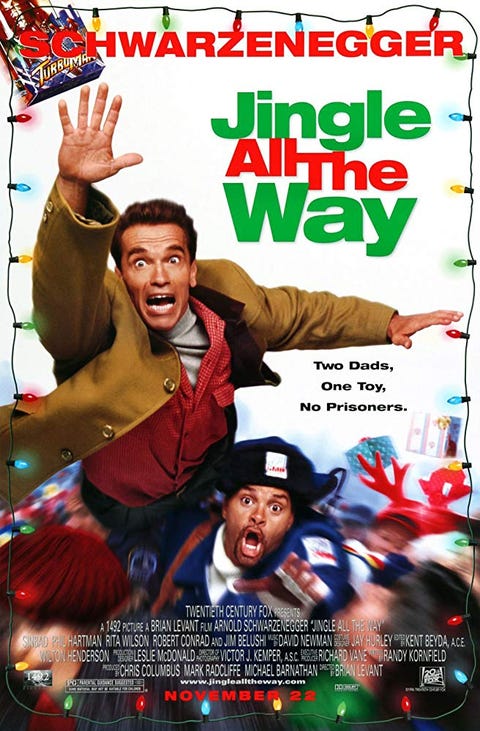 'Jingle All The Way' (1996)
Mall Santa: "We're not just doing this for us. We're doing it for the kids. For every kid who ever sat on Santa's lap. For every little girl who left cookies and milk for Santa on Christmas night. For every little boy who opens a package Christmas morning and finds clothes instead of toys. It breaks my heart."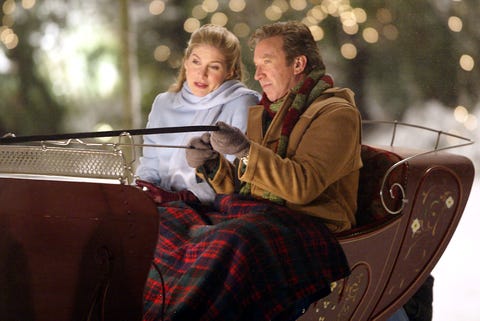 'Santa Clause 2' (2002)
Charlie: "Seeing isn't believing; believing is seeing."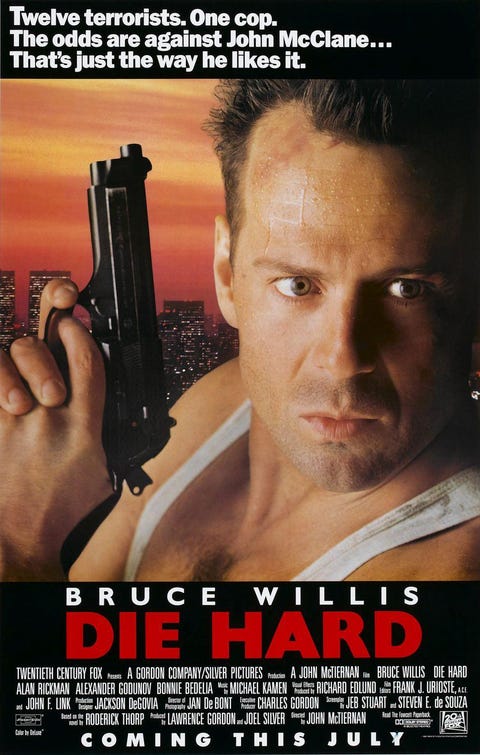 'Die Hard' (1988)
Hans Gruber: "I Have A Machine Gun. Ho Ho Ho."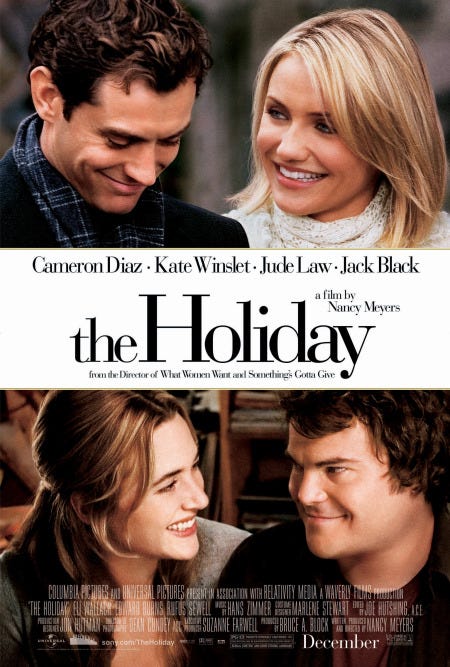 'The Holiday' (2003)
Arthur Abbott: "Iris, in the movies we have leading ladies and we have the best friend. You, I can tell, are a leading lady, but for some reason, you're behaving like the best friend."
Iris: "You're so right. You're supposed to be the leading lady of your own life for God's sake!"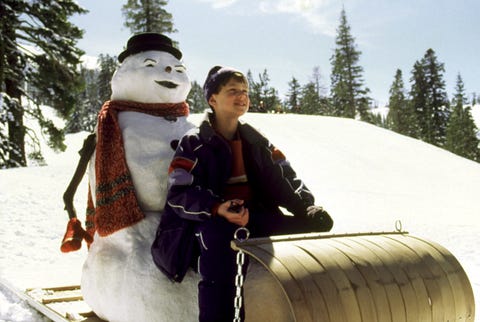 ©Warner Bros/Courtesy Everett Collection
Everett
'Jack Frost' (1998)
Jack: "My balls are freezing. I never thought I'd say that with a smile on my face."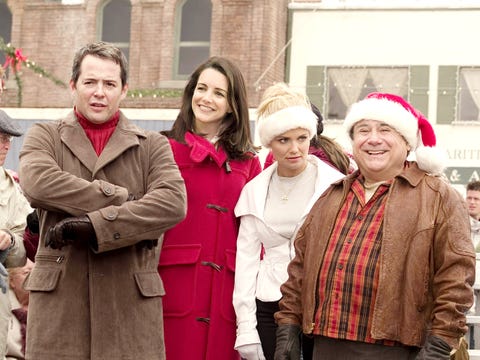 ©20thCentFox/Courtesy Everett Collection
Everett
'Deck The Halls' (2006)
Kelly Finch: "That's what Christmas memories are made from, they're not planned, they're not scheduled, nobody puts them in their Blackberry, they just happen."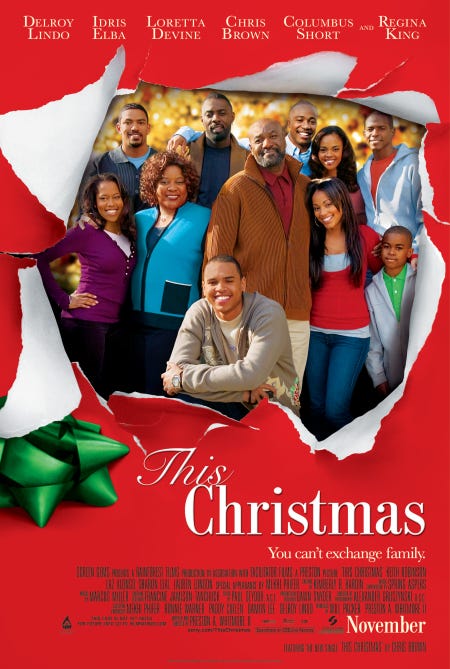 'This Christmas' (2007)
Melanie 'Mel' Whitfield: "So, technically, you slept with Santa?"
Kelli Whitfield: "Well, I didn't know he was Santa at the time... but technically, I guess I did."
Melanie 'Mel' Whitfield: "Well, ho, ho, ho!" -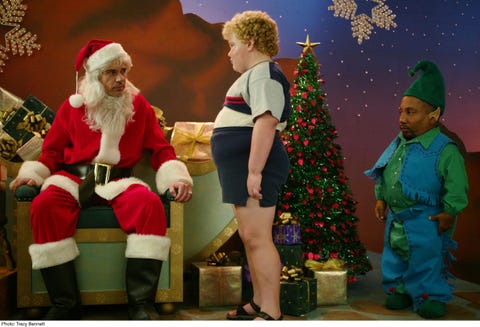 Tracy Bennett/Dimension/Kobal/Shutterstock
Shutterstock
'Bad Santa' (2003)
Thurman: "You are really Santa, right?"
Willie: "No, I'm an accountant. I wear this f--king thing as a fashion statement, alright?"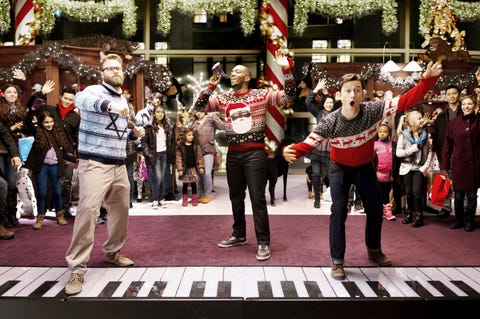 ©Columbia Pictures/Courtesy Everett Collection
Everett
'The Night Before' (2015)
Chris: "You don't steal on Christmas! That's not right...she Home Aloned me!
This content is created and maintained by a third party, and imported onto this page to help users provide their email addresses. You may be able to find more information about this and similar content at piano.io