36 Christmas Movie Quotes to Get You Into the Spirit
"Merry Christmas, ya filthy animals!" —Kevin McCallister and also me the whole month of December.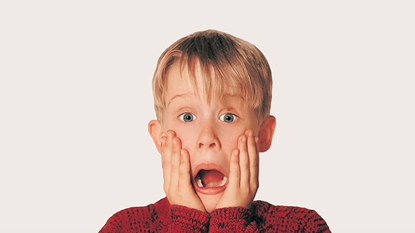 (Image credit: Courtesy)
Christmas movies to Christmas are like a Starbucks red cup to December: One just wouldn't be as wonderful without the other. There's something about a Christmas movie that allows it to rise above the logic of a sensible plot in a way you not only don't mind but actively indulge in—getting back with your high school sweetheart because it's the month of December? Normal. Your father accidentally making Santa fall to his death, therefore making him the de-facto man in the red suit? No problem! Got left behind for Christmas while 10-plus of your family members causally freak out halfway across the world, because who leaves an 8-year-old home alone for the holidays? Hey! It happens. So for all the Grinches in your life, past, and present, I am gifting to you this year: The best Christmas movie quotes. Ever.
1/36
'Frosty the Snowman' (1969)
Narrator: "I suppose it all started with the snow. You see, it was a very special kind of snow. A snow that made the happy happier, and the giddy even giddier. A snow that'd make a homecoming homier, and natural enemies, friends, natural. For it was the first snow of the season. And as any child can tell you, there's a certain magic that comes with the very first snow, especially when it falls on the day before Christmas. For when the first snow is also a Christmas snow..."
2/36
'Home Alone 2: Lost In New York' (1992)
Bird Lady: "I'm just afraid if I do trust someone, I'll get my heart broken."
Kevin McCallister: "I understand. I had a nice pair of rollerblades. I was afraid to wreck them, so I kept them in a box. Do you know what happened? I outgrew them. I never wore them outside. Only in my room a few times."
Bird Lady: "A person's heart and feelings are very different than skates."
Kevin McCallister: "They're kind of the same thing. If you won't use your heart, who cares if it gets broken? If you just keep it to yourself, maybe it'll be like my rollerblades. When you do decide to try it, it won't be any good. You should take a chance. Got nothing to lose."
3/36
'The Santa Clause 2' (2002)
Charlie: "Seeing isn't believing; believing is seeing."
4/36
'A Christmas Carol' (1951)
Ebenezer: "A merry Christmas, Ebenezer! You old HUMBUG! Oh, and a happy new year! As if you deserved it!"
5/36
"The Year Without A Santa Claus" (1974)
Snow Miser: "So, Mrs. C., how's your hubby?"
Mrs. Santa: "Not too good, Snowy, he's got a bad cold."
Snow Miser: "Aw, that's a shame. He should've come to see me, I'd have given him a good one."
6/36
'The Happiest Season' (2020)
Abby: "Thank you for trying to get me to like Christmas. I love that you love it. I'm just so content taking care of other people's pets when they're away for the holiday."
7/36
'Christmas Chronicles' (2018)
Teddy: "Can't you just wave your hand, and like, Jedi mindtrick the cops?"
Santa Claus: "I'm Santa Claus, Teddy, not Yoda."
8/36
'We're No Angels' (1955)
Joseph: "I'm going to buy them their Christmas turkey."
Albert: "Buy? Do you really mean 'buy'?"
Joseph: "Yes, buy! In the Spirit of Christmas. The hard part's going to be stealing the money to pay for it."
9/36
'Santa Claus: The Movie' (1985)
B.Z.: "A sequel. That's it. We'll bring it out on March 25, and we'll call it … Christmas 2!"
10/36
'Home Alone' (1990)
Kevin McCallister: "Bless this highly nutritious microwavable macaroni and cheese dinner and the people who sold it on sale. Amen."
11/36
'Scrooged' (1988)
Frank Cross: "It's Christmas Eve. It's the one night of the year when we all act a little nicer, we smile a little easier, we cheer a little more. For a couple of hours out of the whole year we are the people that we always hoped we would be."
12/36
'Gremlins' (1984)
Kate Beringer: "You say you hate Washington's birthday or Thanksgiving, and nobody cares, but you say you hate Christmas, and people treat you like you're a leper."
13/36
'Four Christmases' (2008)
Howard: "Boys, I don't wanna speak ill of your mother on Christmas, but she's nothing but a common street whore."
14/36
'White Christmas' (1954)
Phil Davis: "My dear partner, when what's left of you gets around to what's left to be gotten, what's left to be gotten won't be worth getting, whatever it is you've got left."
15/36
'A Charlie Brown Christmas' (1965)
Charlie Brown: "Rats. Nobody sent me a Christmas card today. I almost wish there weren't a holiday season. I know nobody likes me. Why do we have to have a holiday season to emphasize it?"
16/36
'A Bad Moms Christmas' (2017)
Kiki: "I spend months picking out the perfect present for everyone. You know the only thing I get in return? Coupons, free back rubs."
17/36
'National Lampoon's Christmas Vacation' (1989)
Ellen Griswold: "I don't know what to say, but it's Christmas, and we're all in misery."
18/36
'A Christmas Story' (1983)
Ralphie: "Of course! Santa! The big man! The head honcho! The connection! Oh, my mother had truly messed up this time!"
19/36
'The Santa Clause' (1994)
Scott Calvin: "Who gave you permission to tell Charlie there was no Santa Claus? I think if we're going to destroy our son's delusions, I should be a part of it."
20/36
'Holiday In The Wild' (2019)
Derek: "The thing about elephants...they read your soul."
21/36
'Polar Express' (2004)
The Conductor:"Seeing is believing, but sometimes the most real things in the world are the things we can't see."
22/36
'It's A Wonderful Life' (1946)
Clarence: "Strange, isn't it? Each man's life touches so many other lives. When he isn't around he leaves an awful hole, doesn't he?"
23/36
'How The Grinch Stole Christmas' (2000)
The Grinch: "The nerve of those Whos. Inviting me down there-on such short notice! Even if I wanted to go, my schedule wouldn't allow it. 4:00, wallow in self-pity; 4:30, stare into the abyss; 5:00, solve world hunger, tell no one; 5:30, jazzercise; 6:30, dinner with me - I can't cancel that again; 7:00, wrestle with my self-loathing...I'm booked. Of course, if I bump the loathing to 9, I could still be done in time to lay in bed, stare at the ceiling and slip slowly into madness. But what would I wear?"
24/36
'Rudolph The Red-Nosed Reindeer' (1964)
Sam the Snowman: "Now don't any of you worry your heads about Santa, Mrs. Claus will have him plenty fattened up before Christmas Eve. It's always the same story."
25/36
'Miracle on 34th Street' (1947)
Fred Gailey: "Faith is believing in things when common sense tells you not to."
26/36
'Jingle All The Way' (1996)
Mall Santa: "We're not just doing this for us. We're doing it for the kids. For every kid who ever sat on Santa's lap. For every little girl who left cookies and milk for Santa on Christmas night. For every little boy who opens a package Christmas morning and finds clothes instead of toys. It breaks my heart."
27/36
'Santa Clause 2' (2002)
Charlie: "Seeing isn't believing; believing is seeing."
28/36
'Die Hard' (1988)
Hans Gruber: "I Have A Machine Gun. Ho Ho Ho."
29/36
30/36
'This Christmas' (2007)
Melanie 'Mel' Whitfield: "So, technically, you slept with Santa?"
Kelli Whitfield: "Well, I didn't know he was Santa at the time... but technically, I guess I did."
Melanie 'Mel' Whitfield: "Well, ho, ho, ho!" -
31/36
'The Muppet Christmas Carol' (1992)
Ebenezer Scrooge: "Christmas is a very busy time for us, Mr. Cratchit. People preparing feasts, giving parties, spending the mortgage money on frivolities. One might say that December is the foreclosure season. Harvest time for the money-lenders."
32/36
'Fred Claus' (2007)
Fred Claus: "Nick, there's been one thing that's been eating at me since I've been here. That naughty-nice List that you got? There's no naughty kids, Nick. They're all good kids. But some of them are scared. And some of them don't feel listened to. Some of them had some pretty tough breaks too. But every kid deserves a present on Christmas."
33/36
'A Madea Christmas' (2013)
Madea: "Little baby Jesus was born to the virgin Mary…J Blige."
34/36
'Trading Places' (1983)
Billy Ray Valentine: "Okay, pork belly prices have been dropping all morning, which means that everybody is waiting for it to hit rock bottom, so they can buy low. Which means that the people who own the pork belly contracts are saying, "Hey, we're losing all our damn money, and Christmas is around the corner, and I ain't gonna have no money to buy my son the G.I. Joe with the kung-fu grip! And my wife ain't gonna...my wife ain't gonna make love to me if I got no money!" So they're panicking right now, they're screaming "SELL! SELL!" to get out before the price keeps dropping. They're panicking out there right now, I can feel it."
35/36
'The Best Man Holiday' (2013)
Candace: "Every setback is a setup for a comeback."
36/36
'Christmas in Connecticut' (1945)
Alexander Yardley: Good morning. Merry Christmas. I hope I'm in time to see you flip the flapjacks.
Elizabeth Lane: I'm not in the flipping mood this morning Mr. Yardley.
Celebrity news, beauty, fashion advice, and fascinating features, delivered straight to your inbox!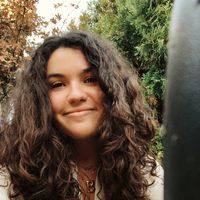 Bianca Rodriguez is the Fashion & Luxury Commerce Manager at Hearst Magazines, covering fashion, beauty, and more for Cosmopolitan, Elle, Esquire, Harper's BAZAAR, and Town & Country. She likes lounging about with a good book and thinks a closet without platform sneakers is a travesty.